If you read one of my more recent posts, you knew that I was a HUGE fan of the simple, yet delicous soup I enjoyed at Next Door recently. And we all know that imitation is the sincerest form of flattery.
Is it? I don't actually know, but in this case, I definitely felt inclined to make my own version. It's also featured on my next product review post which I am SUPER stoked about, so be on the lookout for that.
This soup is insanely simple, warming and perfect for these unseasonably cold Colorado temps I'm currently experiencing. Pair it with a vegan grilled cheese, naan or cauliflower rice and you've got a pretty perfect meal. 
Oh, and a little fun fact for you. You'll notice one soup staple missing from this recipe…onions. I;ve been trying to eliminate certain foods that upset my digestion and I think onions might (unfortunately) fall under that category. So feel free to add some or garnish with green onions. This is just experiment on my end, and so far, it is helping! But we'll see 🙂
4 cups cubed butternut squash
2 cups chopped carrots
6 cloves garlic, minced
1 tbsp minced ginger
1 16 oz can coconut milk
2 cups vegetable broth
3 tbsp maple syrup
2 tbsp curry powder
1 tsp turmeric
1/2 tsp cinnamon
Sea salt and black pepper to taste
Garnish with cilantro and pumpkin seeds
Saute carrots and squash in a little avocado oil in a large saucepan over medium heat for 10 minutes
Add all remaining ingredients and bring to a boil
Reduce to a simmer, cover, and let cook for 20 more minutes
Transfer to a blender and blend until smooth
Garnish with desired toppings and serve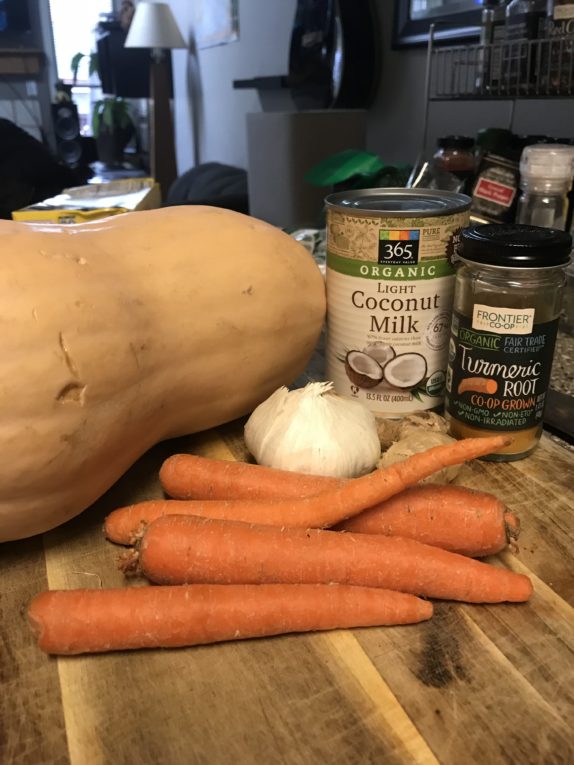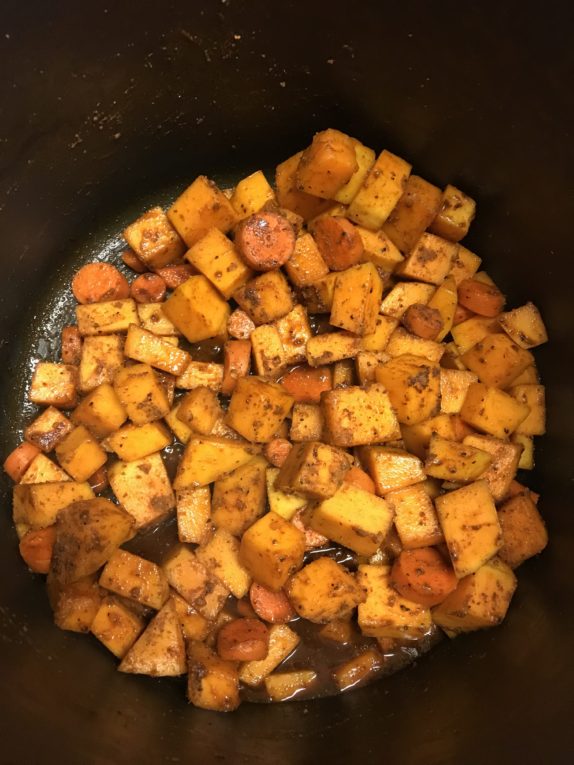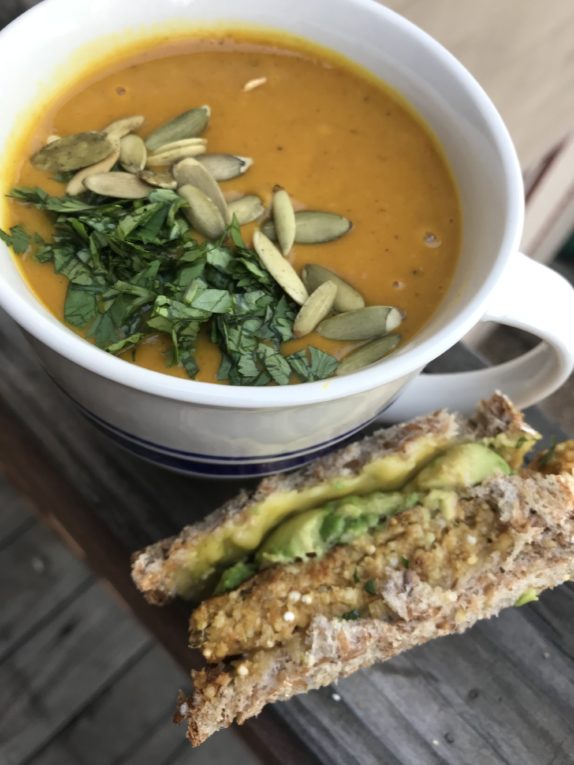 Related posts: