Does Made in Nature really need an introduction?
Found in health food stores all over the country, you've probably seen Made in Nature on the shelves at places like Whole Foods. And lucky me, I live down the street from their office and test kitchen here in Boulder now!
And so they let me sample some of their popular items like espresso coconut chips, sriracha kale chips and a whole bunch of their signature figgy pops. I wish I could tell you I had a favorite, but with all of them being vegan, gluten free, organic, non-GMO and incredibly, incredibly delicious and bursting with bold flavors, I simply love them all equally.
But let's still highlight each of them separately and give them each credit for their uniqueness and varied tastiness 🙂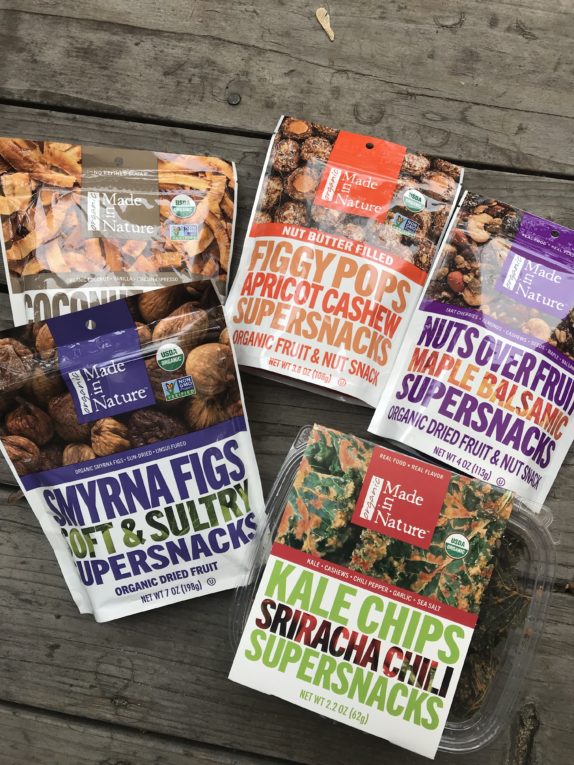 FIGGY POPS
These little orbs of deliciousness are variations of dried apricots, dates and/or figs blended with nuts and seeds and then stuffed with nut butters. Think, peanut butter and jelly in a healthier, mini, circle-sized form. I tried the cranberry pistachio, apricot cashew and nutter and jelly and they all served as the perfect, energizing hiking snack. Just filling enough, with so many healthy ingredients that are optimal for hiking. Portion control is not an option and I ate almost a full bag in each sitting. Sorry not sorry.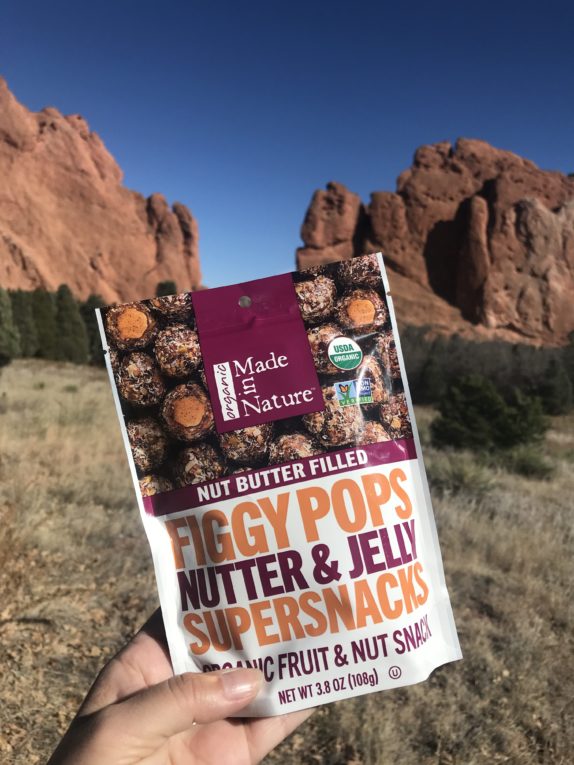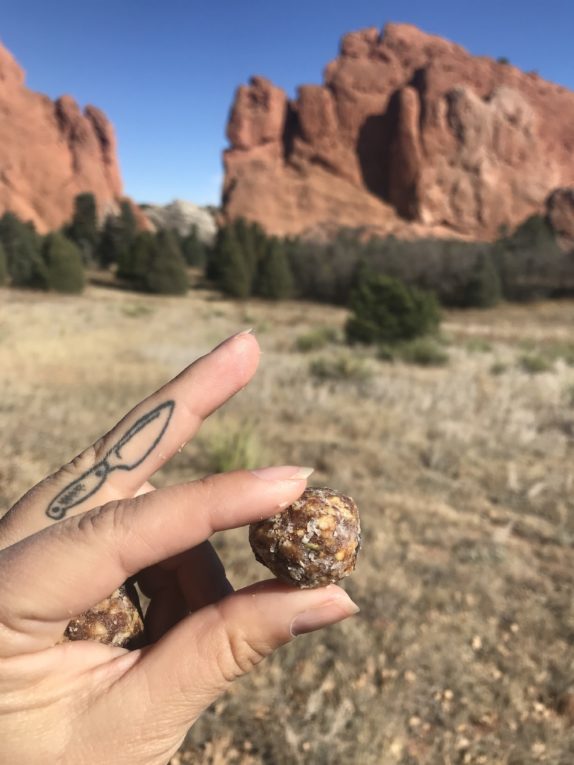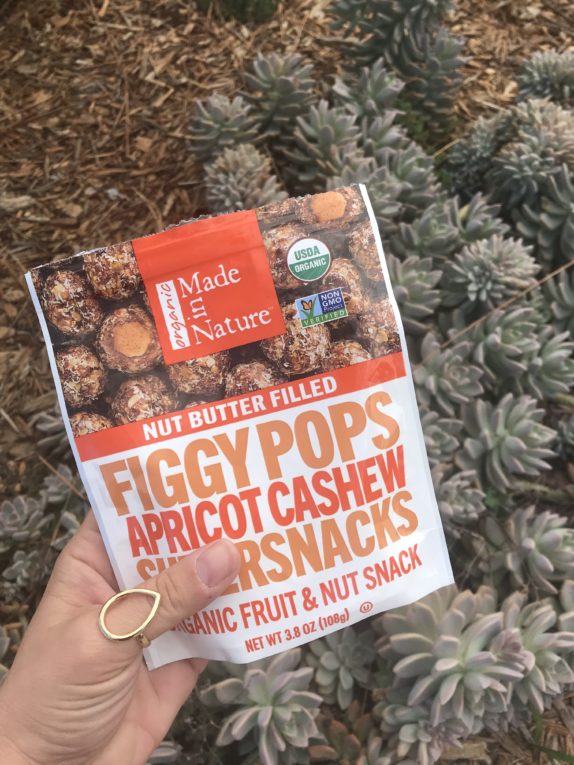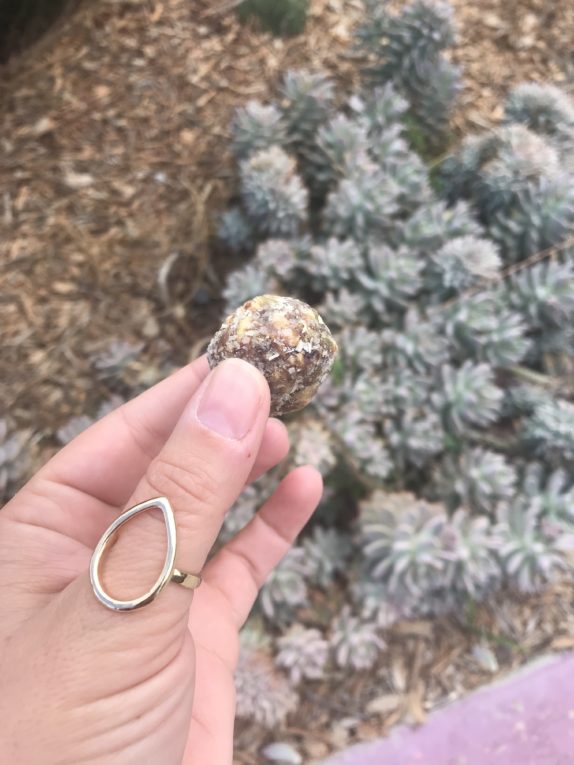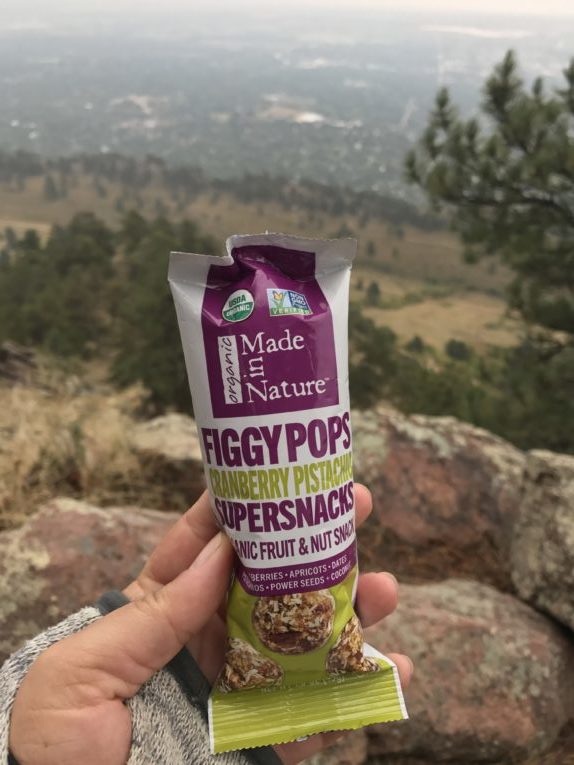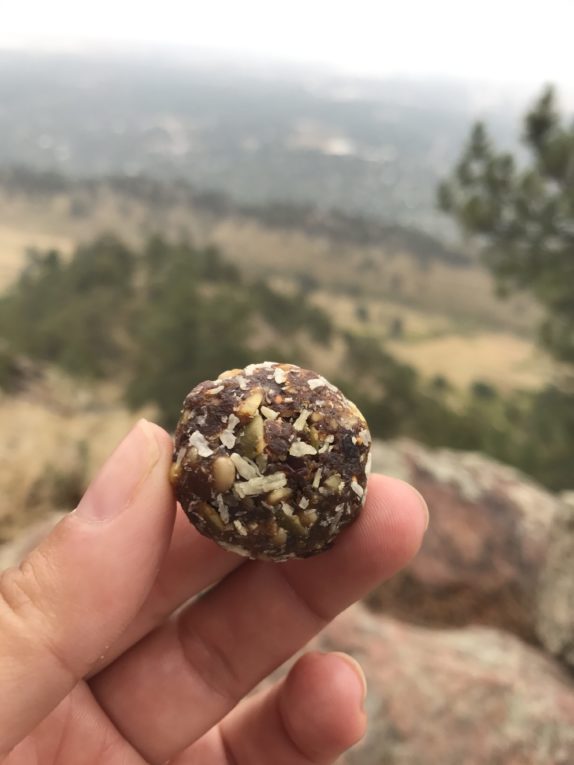 SRIRACHA CHILI KALE CHIPS
Oh man, these are almost too good. I NEVER make kale chips anymore, and I certainly do not take the time to make raw, dehydrated kale chips anymore. But kale chips used to be my weakness. These particular one are a little spicy with lots of rich, garlicky flavor from the cashew dressing that give the crunchy chips, a salty exterior coat. I honestly enjoy them more than potato chips and totally think they're worth their $6 price tag. Though, true to form, I have zero self control and eat all of them at once. They've also got rosemary truffle, nacho garden and sea salt variations I NEED in my life.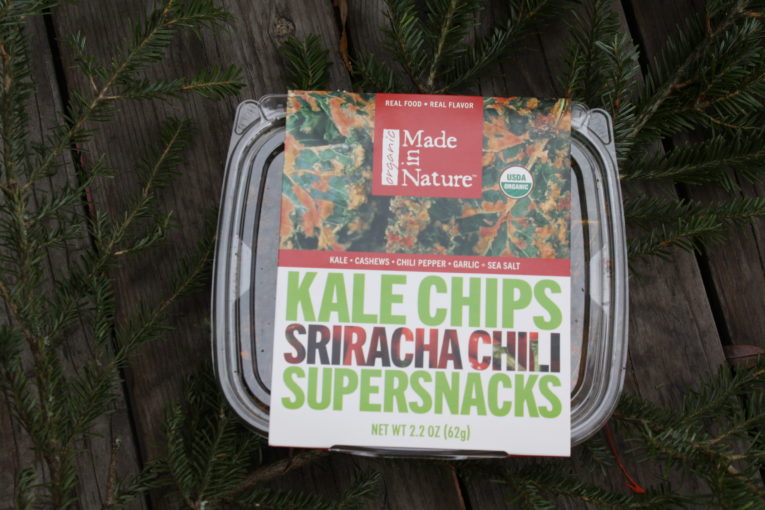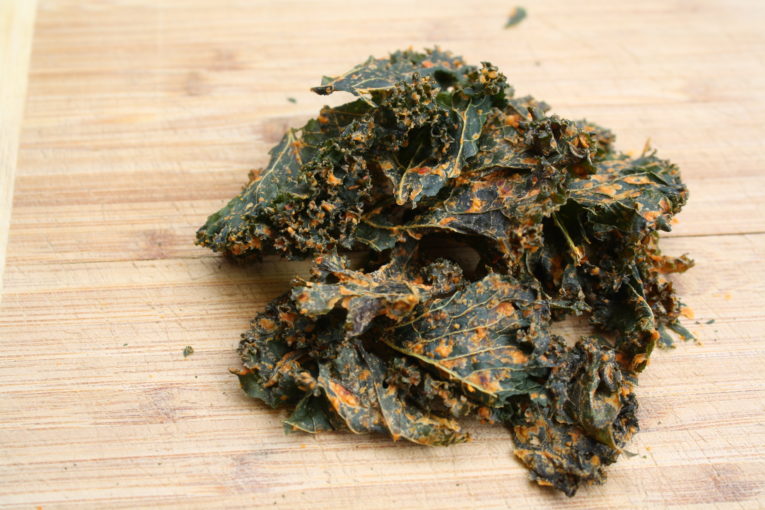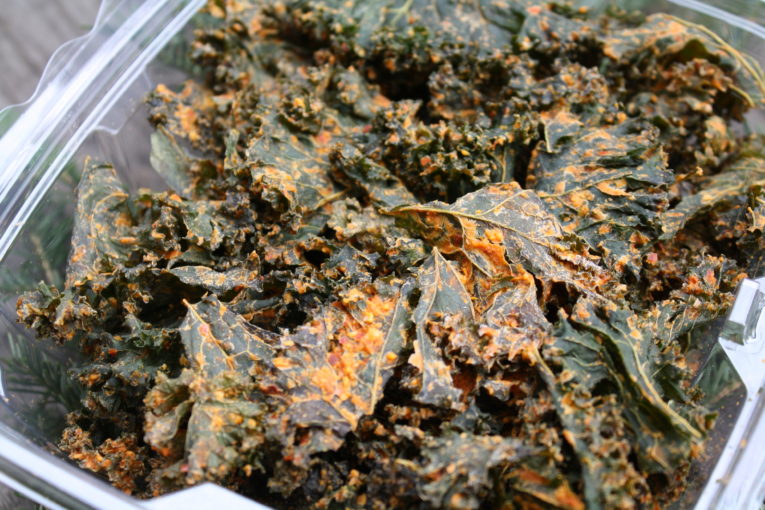 SMYRNA FIGS
Figs. Potentially my favorite fruit. Over the summer, I ate them on top of cream cheese toast almost every single day. Though we are long past fresh fig season now, I still eat dry ones as a snack all the time or add them to smoothie bowls or homemade energy balls. I adore they gritty texture that's encapsulated in a gooey filling, and they have the ideal amount of sweetness. The Made in Nature ones were softer and bigger than most I've tried before and I've just been dipping them in nut butters! Their other dried fruit selection is endless, so just check it out here 🙂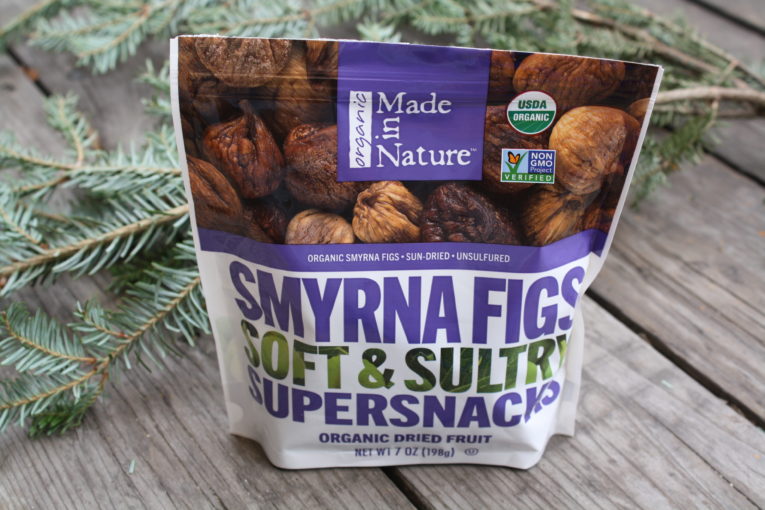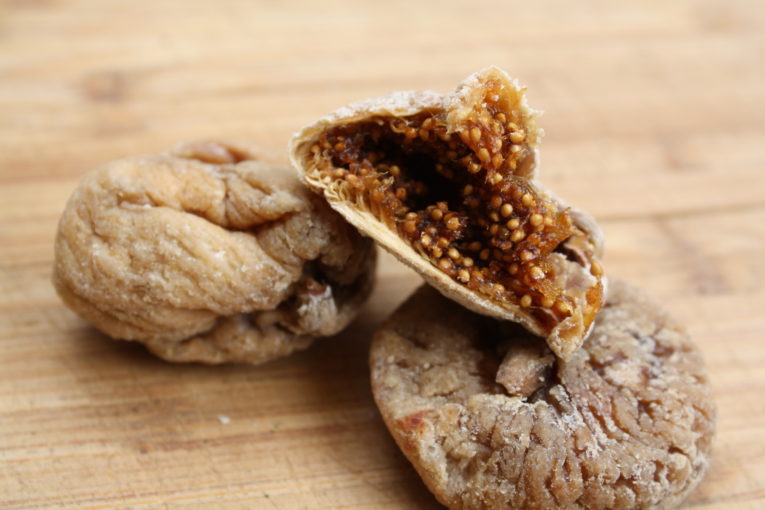 ESPRESSO COCONUT CHIPS
I don't think a day goes by that I DON'T use coconut chips in some way, shape or form. Cococnut bacon, coconut granola…I've even started soaking coconut chips and making homemade coconut milk. But this. These espresso coconut chips may be the best way to eat coconut. They have an intoxicating coffee flavor that makes it s great snack, smoothie bowl or nut butter toast topper, although I've just been adding them to bowls of my granola and yogurt for breakfast. Seriously, you need to try these!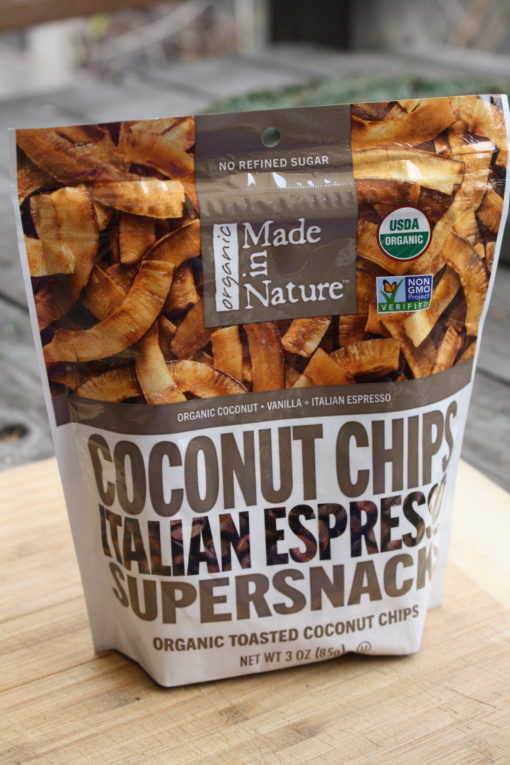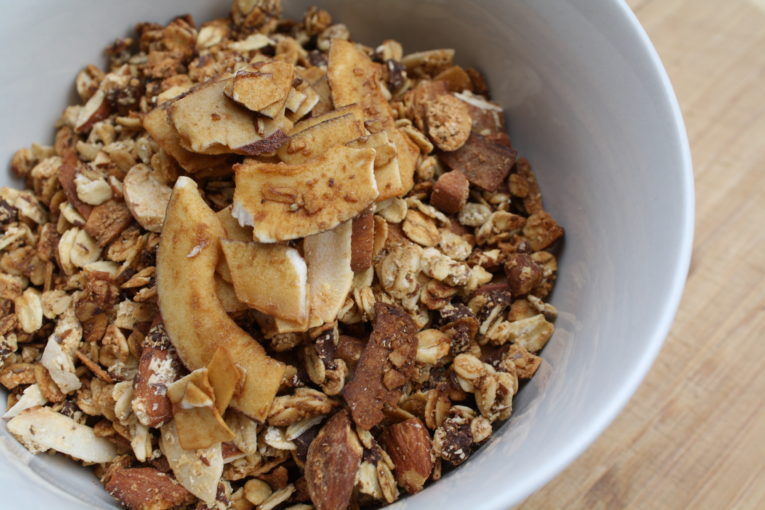 MAPLE BALSAMIC SNACK MIX
Sooooo I'm not the biggest fan of baslamic, and I was still crazy about this simple nut mix. Cashews, almonds,  pumpkin seeds, sunflower seeds and dried cherries all coasted in a luxurious balsamic glaze that makes for a qunique-tasting, sweet/salty trail mix.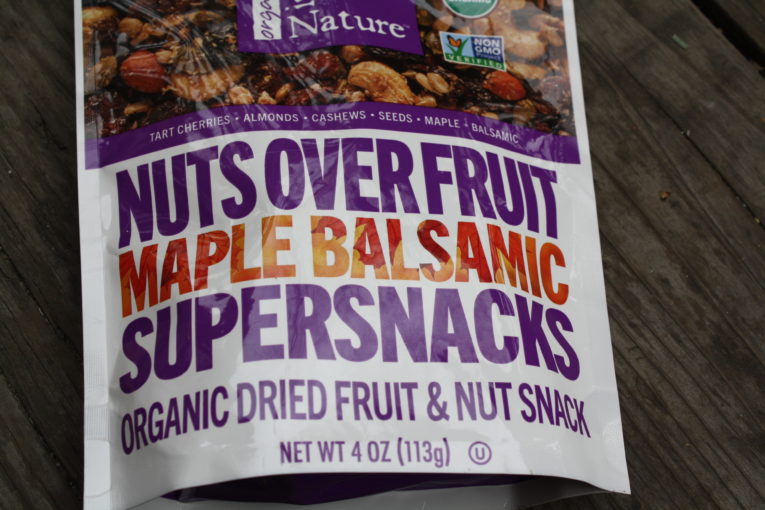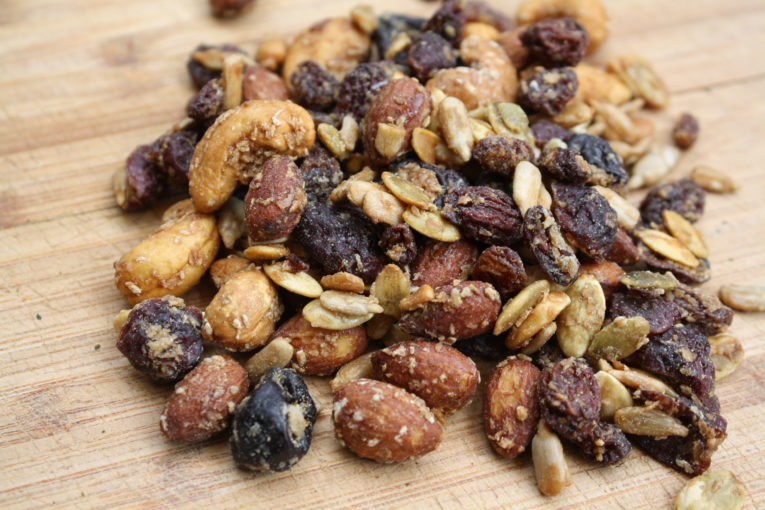 Related posts: