As vegan UN-friendly as Boulder can be sometimes, they are absolutely KILLING the plant-based ice cream game.
I professed my love for Best One Yet a couple weeks ago, and Nice Cream Sammies is an equally delicious love affair, that has me craving ice cream all day, every day.
These adorably packaged raw, vegan AND organic ice cream sandwiches are a real treat, considering they might be the first non-dairy ice cream sandwiches I've ever had. Their peanut butter, raw cookie dough and cacao flavors are flavorful, luxurious, perfectly sweet and absolutely addictive. Their minimal list of stellar ingredients make them even more appetizing, which means you can eat them any time of day with virtually zero guilt about consuming unhealthy additives or unnatural sugars. 
But trust me! These things 100% taste like they're totally composed of junk and refined sugars, they are THAT amazing! No one would ever, ever, ever guess that these are vegan and super healthy 🙂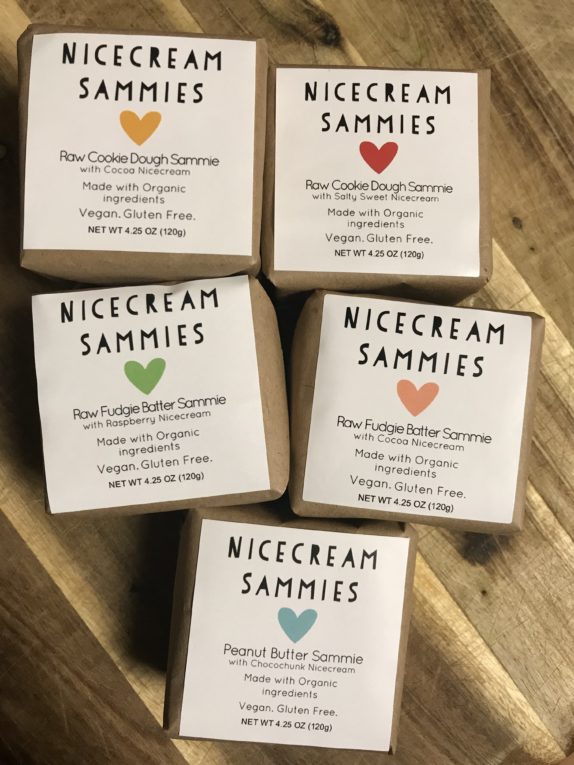 Check out my flavor reviews below, and order some of these cute, incredibly delish sandwiches for your favorite vegan this holiday season!
RASPBERRY NICE CREAM FUDGE
I started with the raspberry sandwich first, because I'm not the biggest raspberry fan and figured I'd work my way up from least favorite flavor to favorite. But damn-I was completely blown away by how amazing this thing was! The gooey outer fudge layer was a rich and chocolatey, stuffed with an amazing, fresh raspberry vanilla ice cream. The purity of the raspberry and all the ingredients really made it super delicious and I was so impressed that I enjoyed it as much as I did. Steve was also hooked right off the bat, and I instantly had to hide the rest of them in the back of the freezer so we didn't eat them all in one sitting.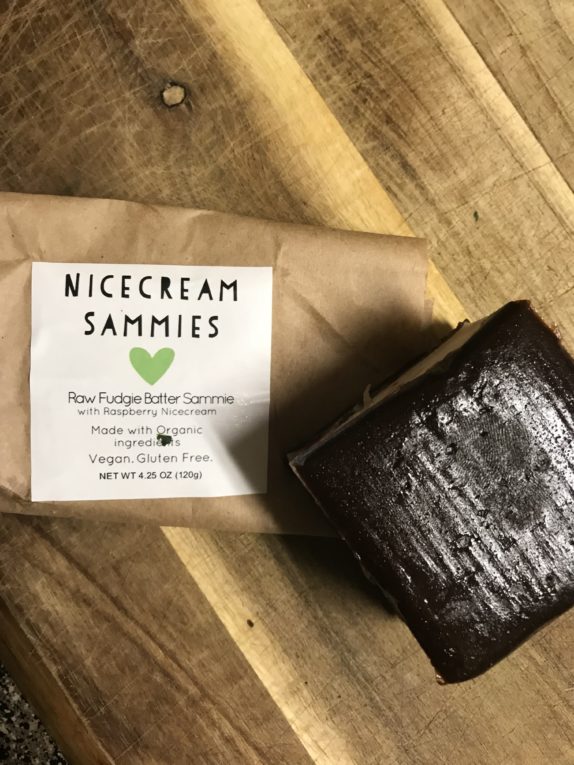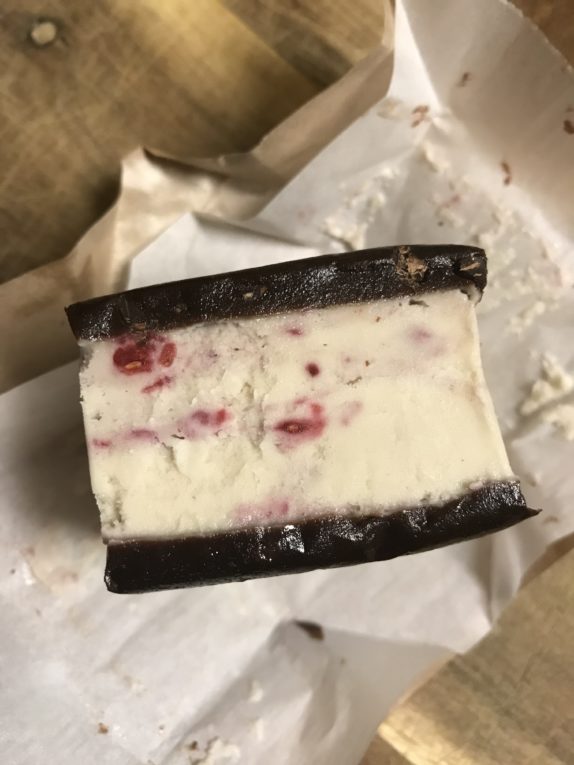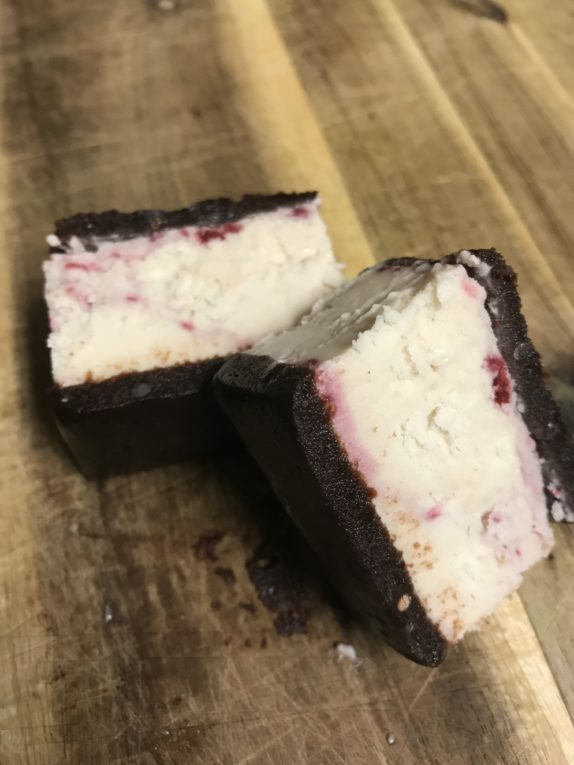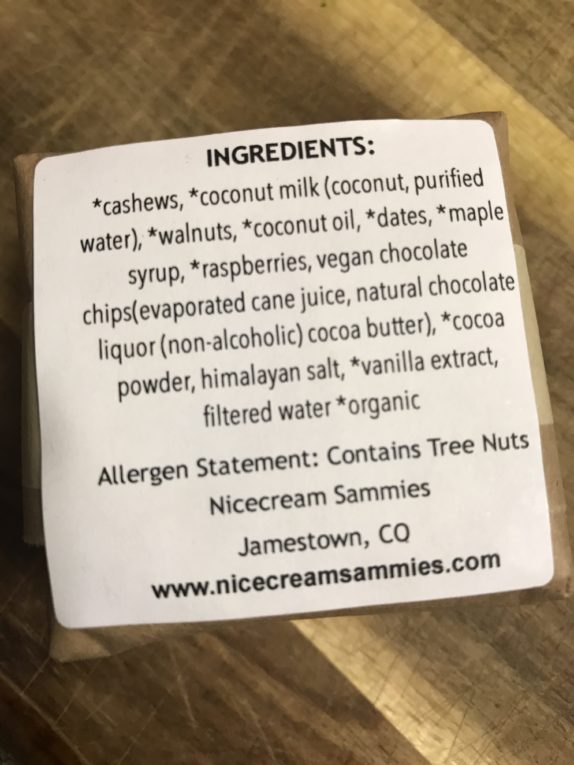 COOKIE DOUGH SANDWICH WITH SWEET/SALTY NICE CREAM
OH MY GOD. Sweet and salty is my favorite combination, and anything merging the two beautifully, is instantly a winner in my eyes. The cookie dough exterior literally tasted exactly like raw cookie dough and the salty ice cream flavor worked with it SO well. Both the sweet and salty aspects are bold and overwhelming-just how I love it 🙂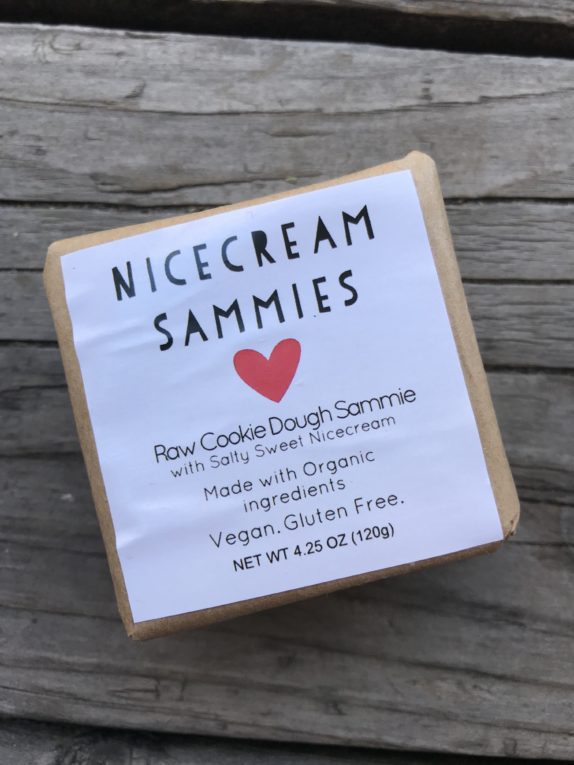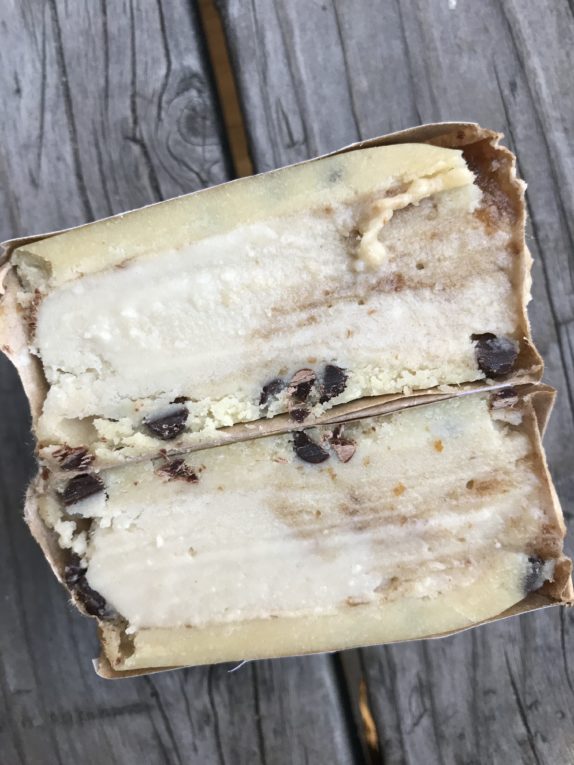 COOKIE DOUGH WITH COCOA NICE CREAM
Though I prefer the sweet and salty mix, the cookie dough with cocoa nice cream was equally as decadent and delicious as the former. If you're a chocolate lover, you're definitely going to be OBSESSED with this one!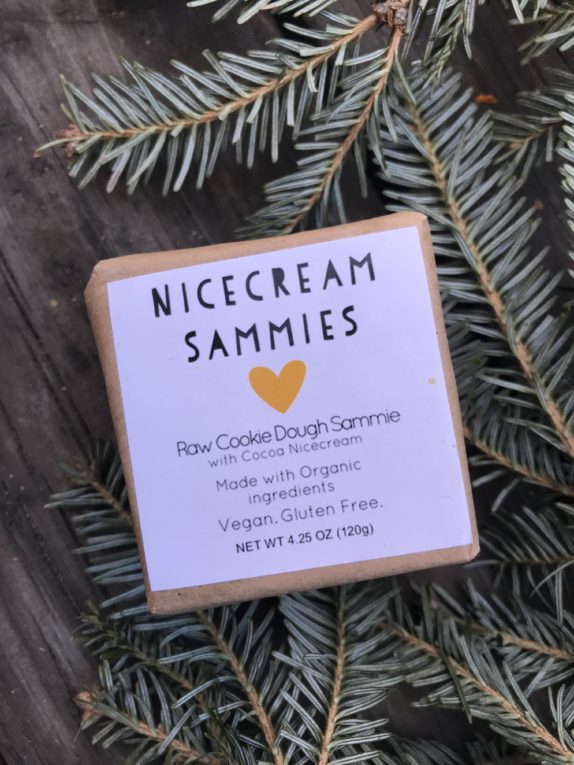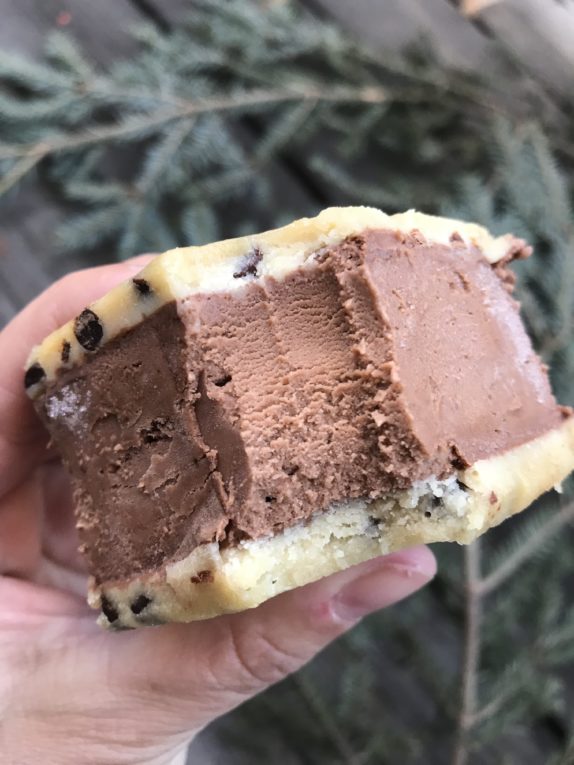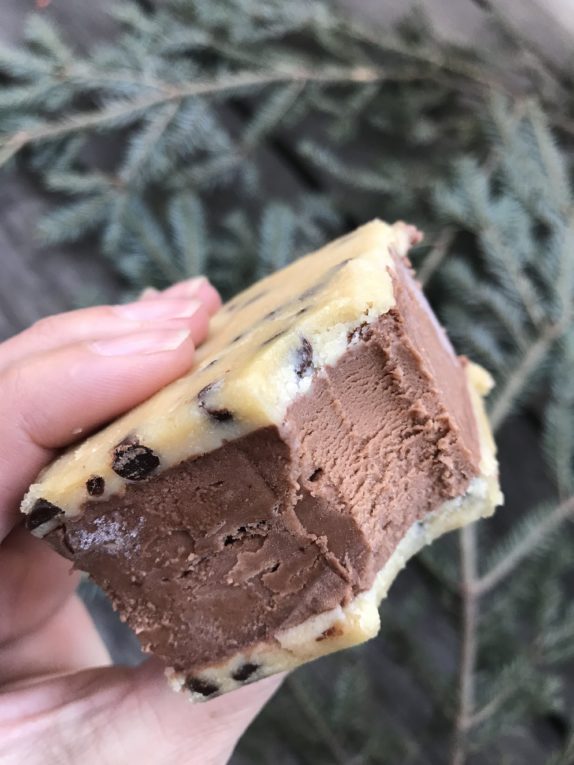 FUDGE BATTER WITH COCOA NICE CREAM
This one. Also a dream come true if you're a chocolate lover. The dates and cacao really go hand and hand on this one, and it's extra rich and gooey, compared to the others. Which I totally appreciate. When I get in the mood for chocolate, I REALLY get in the mood for chocolate, so keeping a stash of this in the freezer is completely necessary.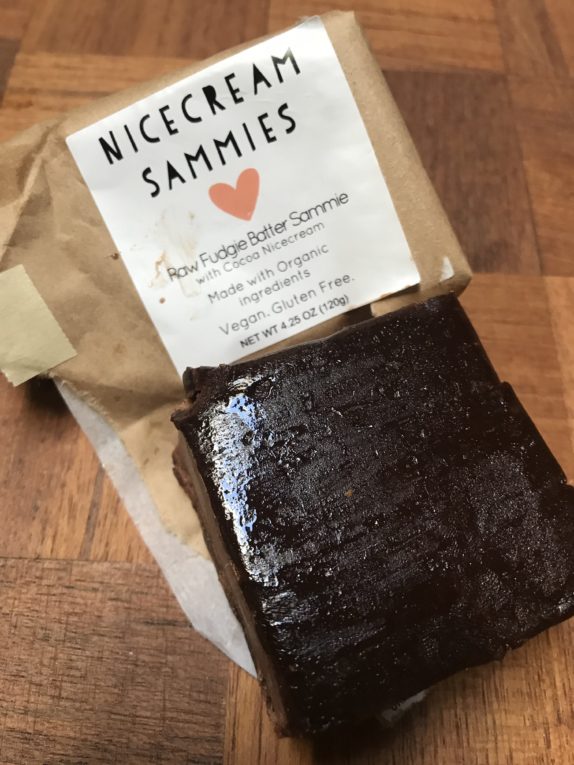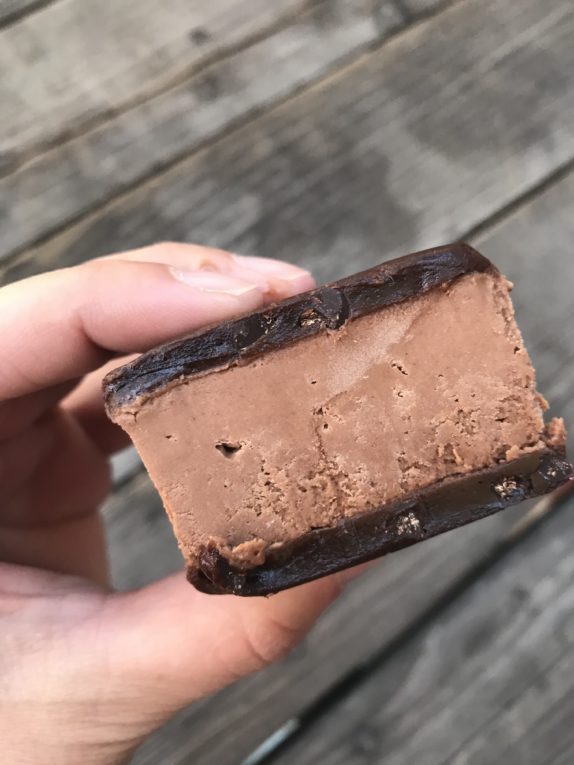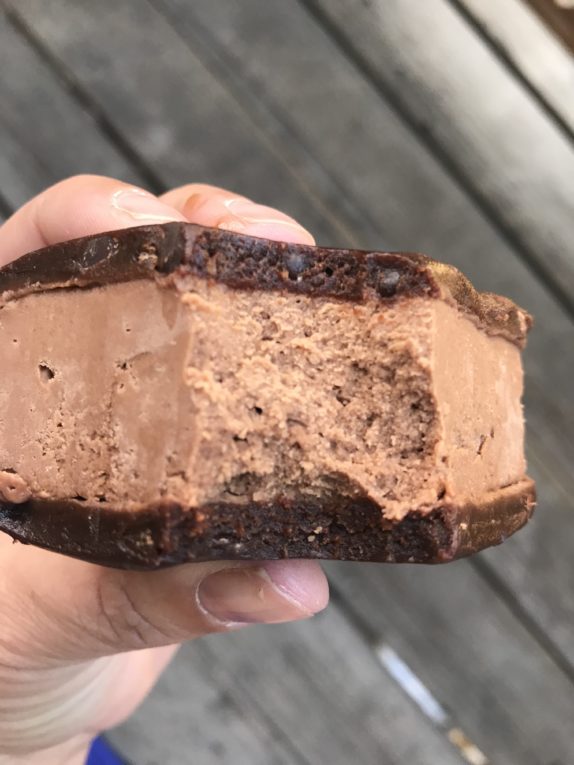 PEANUT BUTTER SAMMIE WITH CHOCOCHUNK NICE CREAM
Believe it or now….I did save the best for last. Which is hard to believe because I adored all the others almost as much as this peanut butter version with chunky chocolate ice cream. Because nothing ever tops peanut butter, does it? It's that salty, sweetness of the peanut butter sandwich that really got me. And the massive chunks of chocolate in the ice cream. It has a lot of varying textures and depths of flavor, that made for a mind-blowing ice cream experience. Yes, eating ice cream is TOTALLY a sensory experience….right? If you try any of these sandwiches, I highly, highlyyyy recommend opting for this one!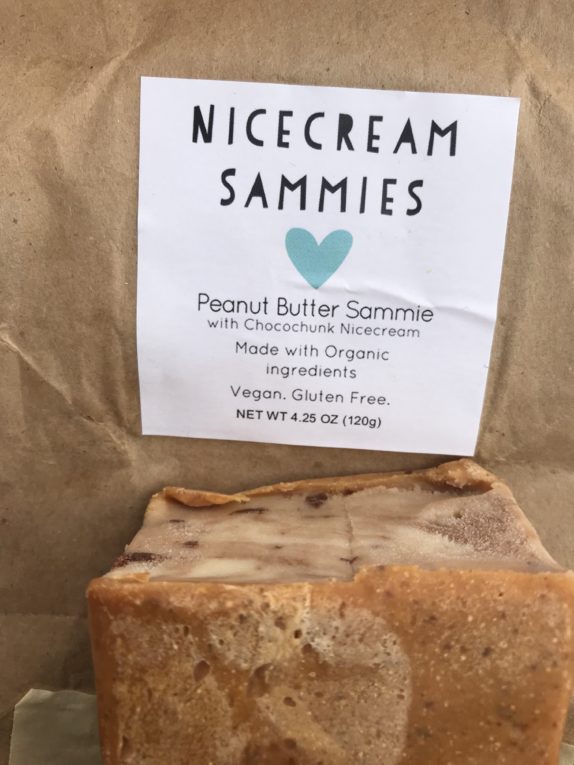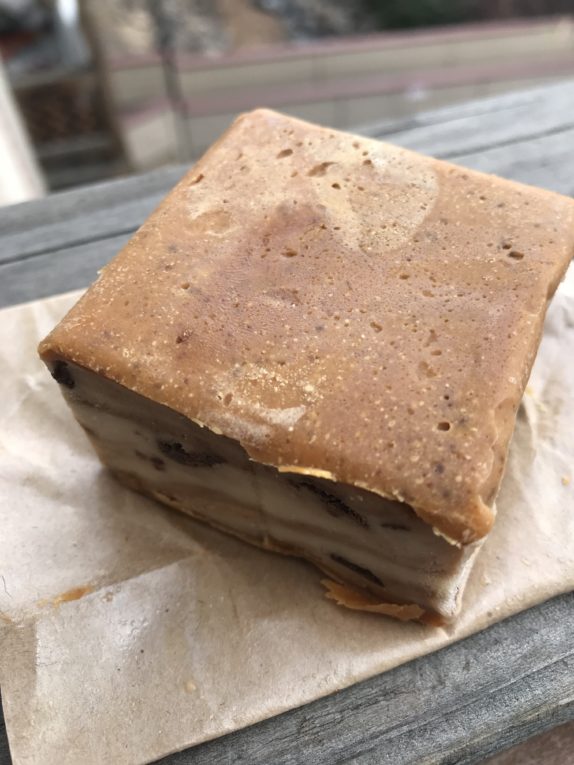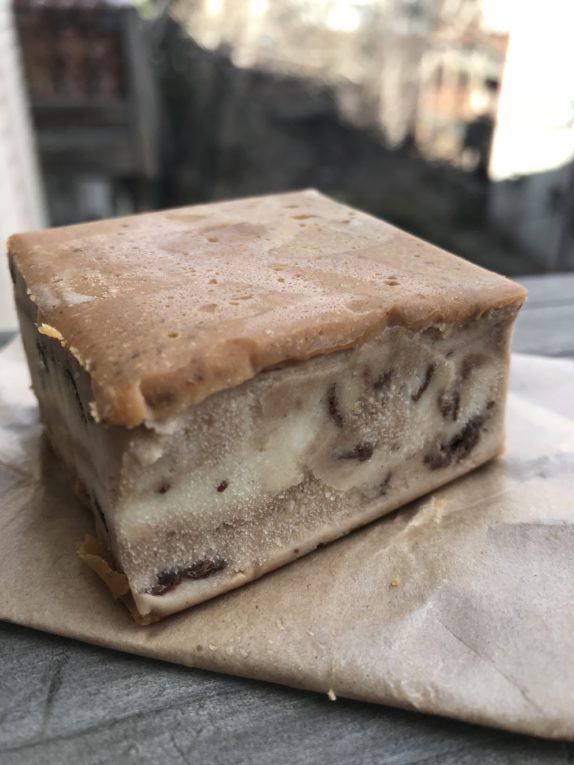 Related posts: