Clearly, I'm backed up on cookbook review. Which is a shame because all of them would have been a stellar gift fror anyone in your life for the holidays!
There's always birthdays though, right?
Alternative Vegan was SLIGHTLY misleading to me at first. At initial glance, I assumed it was unique or creative dishes of some kind. But in this case "alternative" means, not exactly vegan. As in, some of the recipes include meat! Which is kinda weird for a book with "vegan" in the title, no? Maybe just me. All the extravagant, flavorful recipes in this book are most certainly plant-heavy though. Loads of veggies, for sure! However, they do include some recipes with eggs, cheese and fish, which obviously could be omitted or subbed out, but I somewhat felt like it didn't make much sense to have them in there at all. I like that it appeals to omnivores, people who are transitioning into a vegan lifestyle, families that are just getting used to healthy cooking. And maybe that's totally the demographic they're reaching for here.
Every recipe is beautifully shot and ALL the food looks insanely gorgeous and semi fancy. Even this super simple chickpea flour and kale pesto pizza looked elegant and delicious, and it takes almost no time to prepare. The cupboard curry, peach-cardamom galette and peanut butter chocolate fudge all look as equally drool-worthy and luxurious.
You're going to adore this simple chickpea flour pizza-especially if you throw some Miyoko's mozzarella on it! And pick up a copy of Alternative Vegan for anyone in your life who's working on adopting a vegan diet 🙂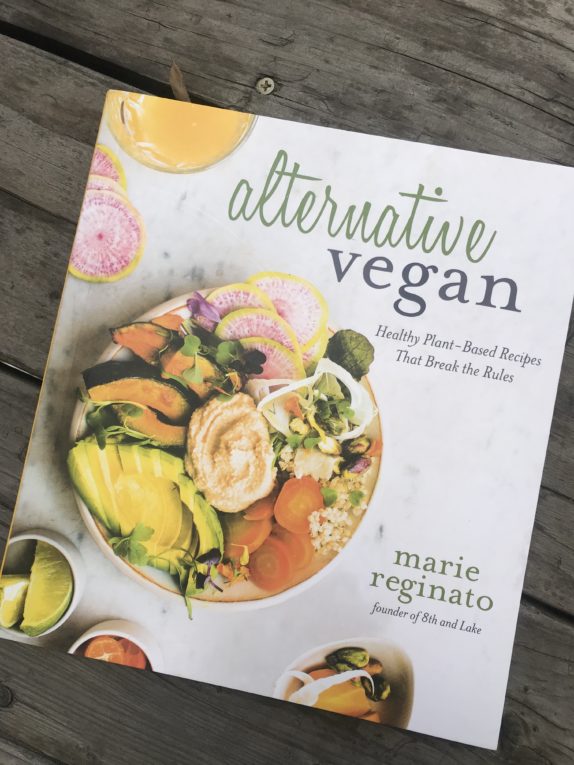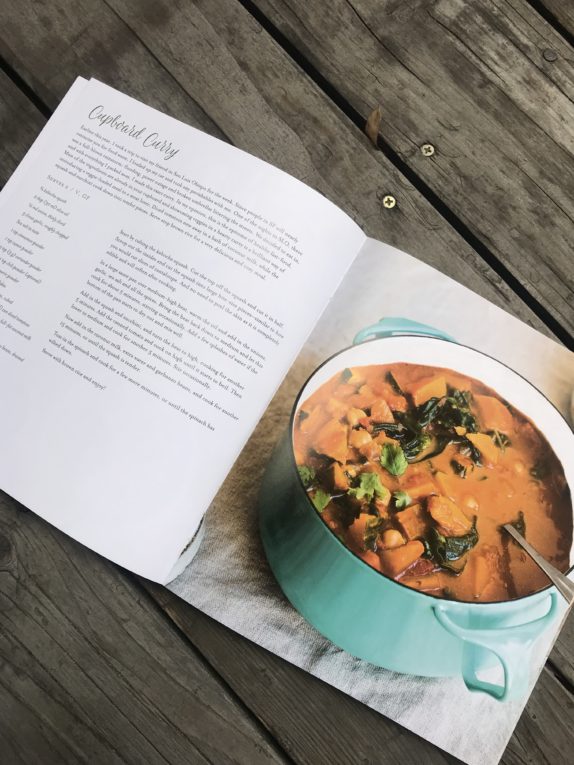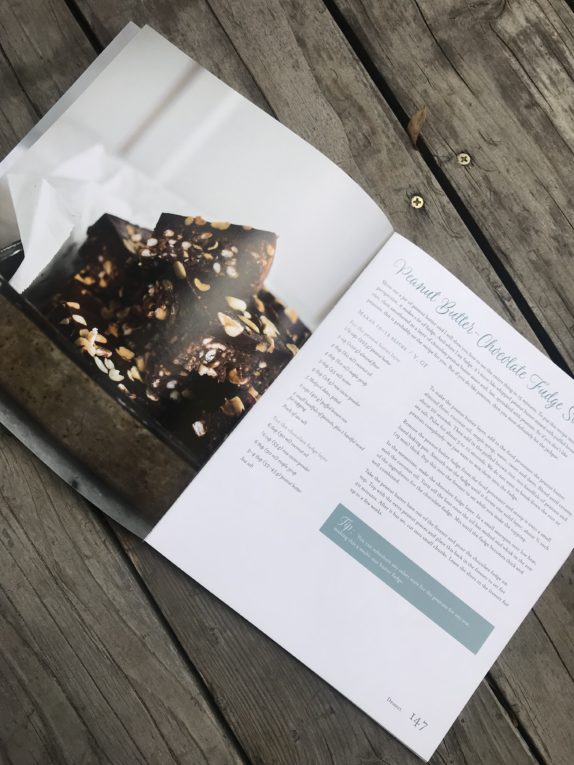 CRISPY KALE AND PESTO PIZZA ON CHICKPEA CRUST
CRUST
1 cup chickpea flour
1 tbsp olive oil
1 tbsp almond milk
2 tbsp water sea salt
TOPPING 
1 1/2 cups kale leaves, stems removed and torn into pieces
Squeeze of lemon juice
2 tbsp Miyoko's mozzarella
Chili flakes
Sea salt
1/2 cup homemade or store-bought pesto
Preheat oven to 400 degrees
In a mixing bowl, stir together all ingredients for crust, and then knead for 5 minutes
Let rest for 10 minutes
In another bowl, squeeze lemon over kale and massage for a few minute and then dry off the leaves with a paper towel
Line a baking sheet with parchment paper and roll out crust, until it's about 1/4 inch thick and the size of a personal size pizza
Rub some olive oil on top and bake for 7 minutes
Remove after 7 minutes, smear pesto over the top and then top with kale, cheese, chili flakes and more salt
Set your broiler to high and broil for 3-4 minutes or until kale leaves are crispy and cheese has melted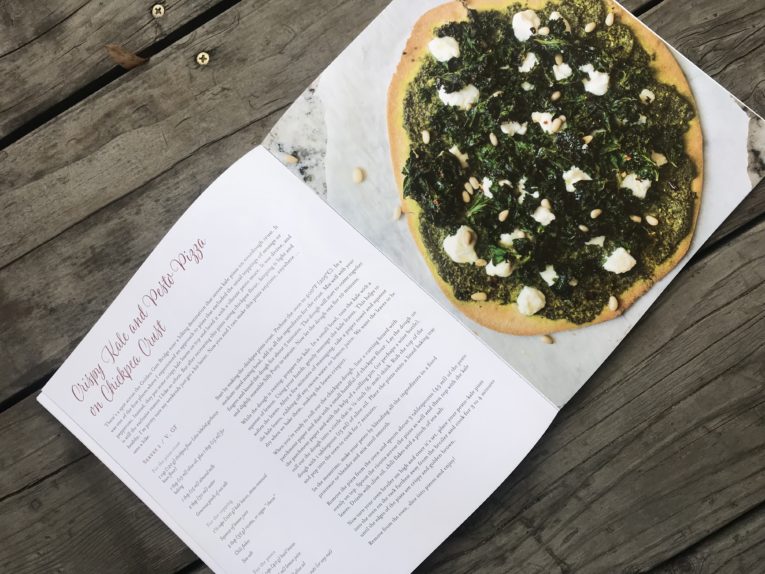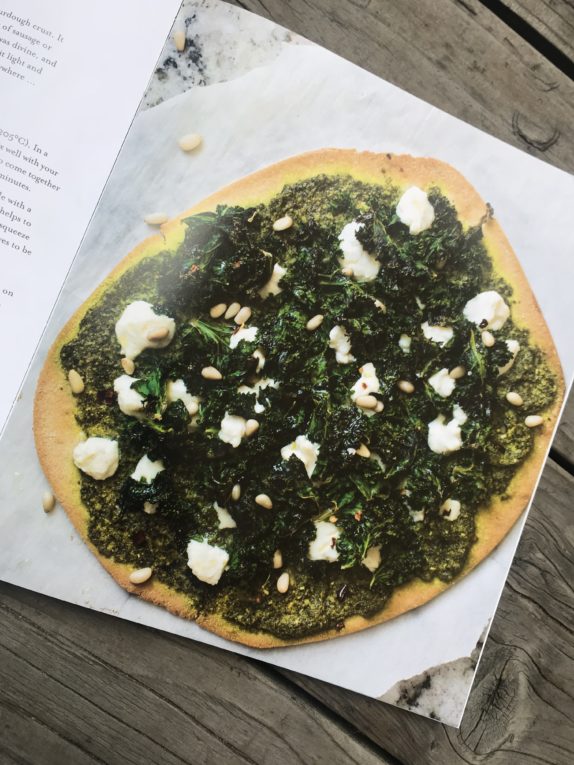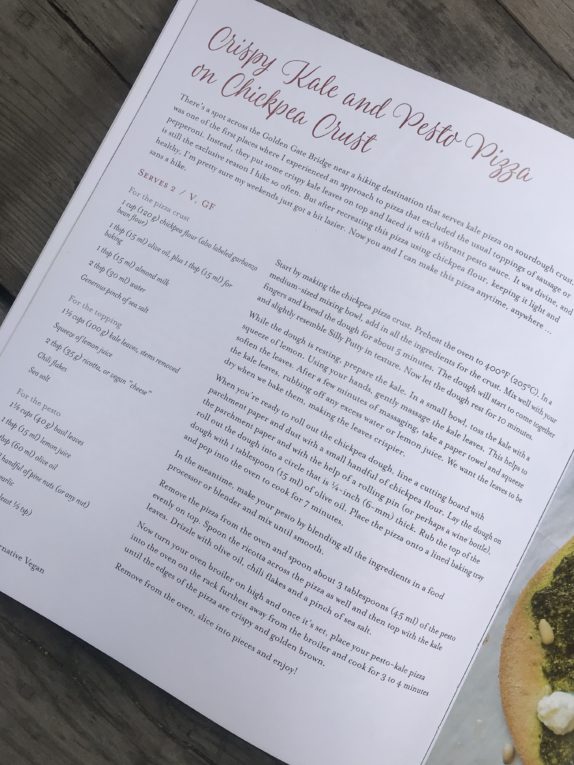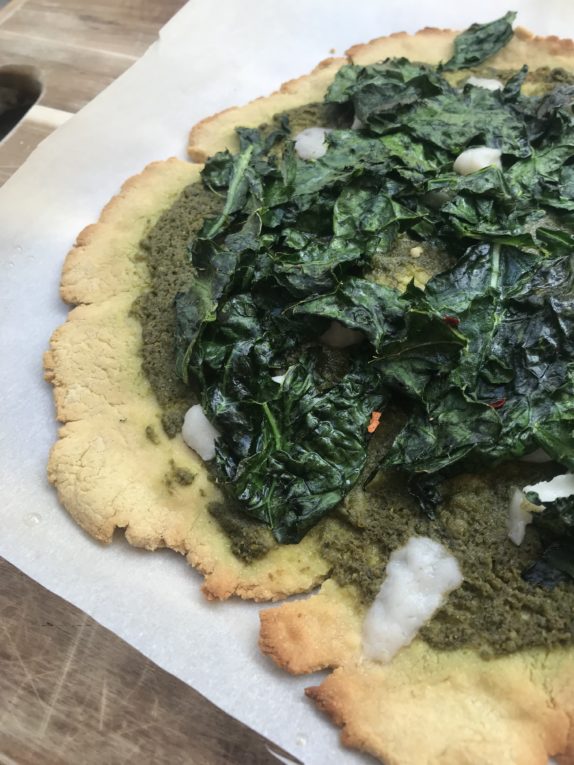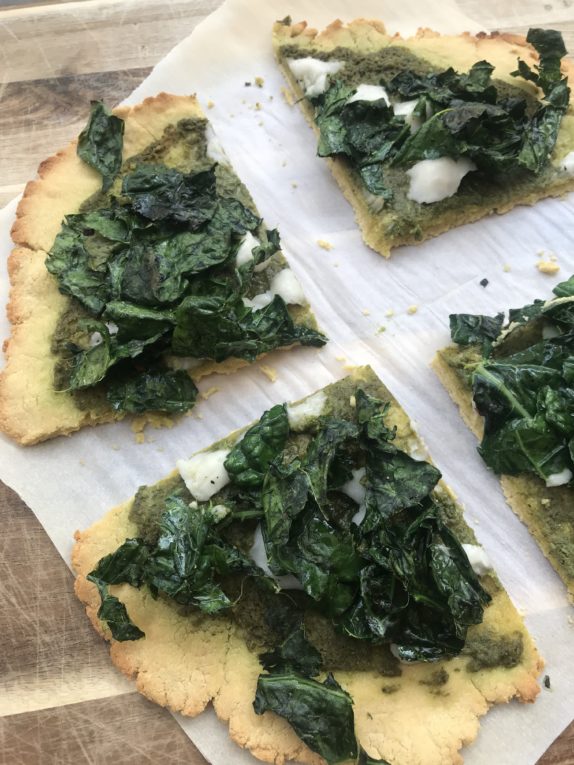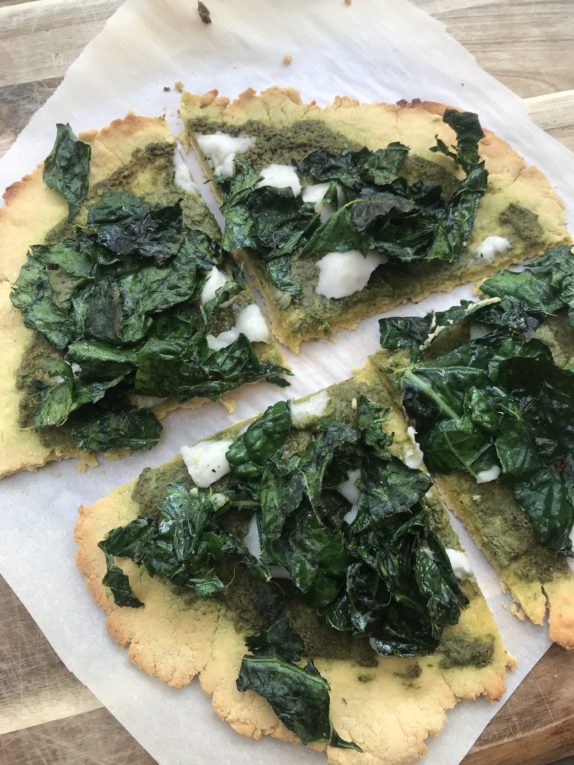 Related posts: