Visiting somewhere new or traveling, for me, has always been completely centered around food.
Some of the places I've visited in the past year or two, I primarily chose JUST for the vegan scene. Like San Francisco, Asheville and as always, San Diego. Vegas is always an interesting vegan scene, and even Tampa. I originally chose to visit Boulder because I assumed it would be vegan heaven, and ultimately found that Denver is where it's at. Austin was probably one of the best cities I've been to for vegan food and I'm pretty mad at myself for just realizing now, that I never wrote a blog post on it!
ANYWAYS. Sometimes, the random road trips from both Boston and Boulder have provided me with some of the most stellar plant-based options I've ever had. And as of late, a now hour drive to Fort Collins, has been my favorite mini foodie road-trip here in Colorado.
Tasty Harmony is one of my favorite places to eat, and I figured it would be tough to beat. A recent trip to FoCo proved that they're definitely got some competition with The Gold Leaf Collective.
Formerly a food truck, Gold Leaf has now transformed itself into one of the CUTEST eateries I've ever been to. Dimly lit, cozy, inviting and adorned with wood accents, vintage lights and water fixtures, I was instantly in love with the entire space. With a super knowledgeable and friendly wait staff, it feels very home-y and laid back, as well.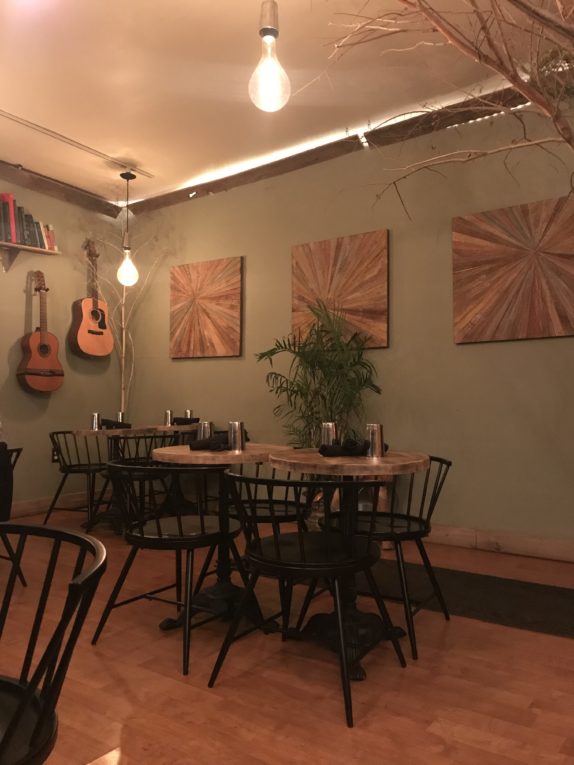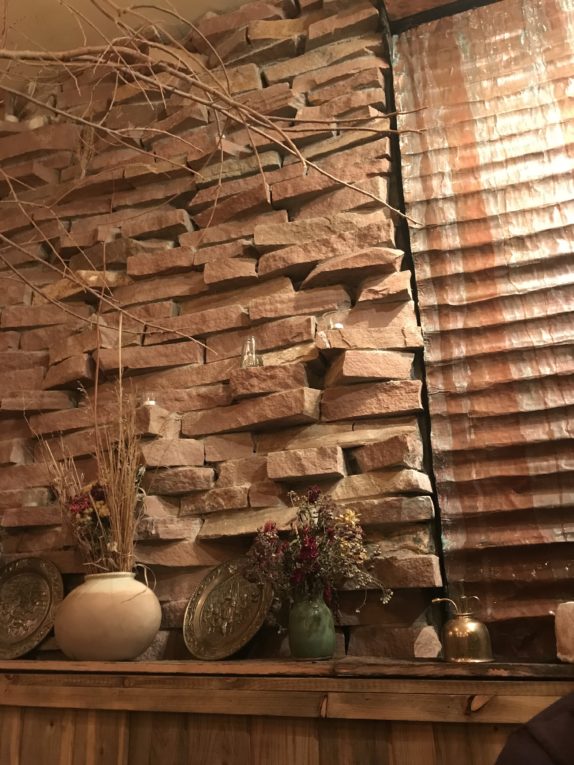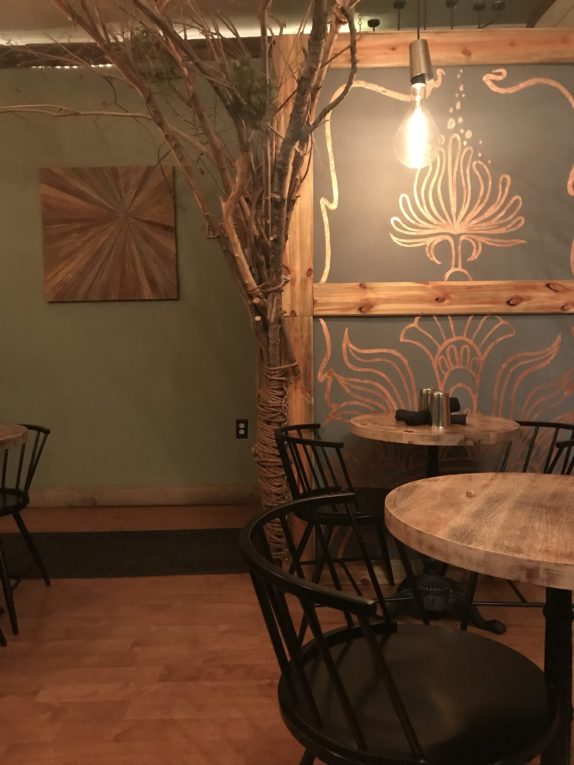 And the food. All the food seems so thoughtfully crafted and plated, and just the names of dishes and descriptions alone makes them incredibly desirable. Elvis's Savior (PB, J and banana with jalapenos and seitan bacon on a pretzel bun), The Preamble (smokey artichokes, cashew cheese and aoili over greens) and The Pinnacle (mojo tofu, seitan bacon, pickles and mozzarella on foccacia) all sound so regale and over the top, and make it almost impossible to choose what you want.
We opted for the three cheese stuffed potatoes which were a special that night, and I honestly can't remember what else was in them, though it tasted vaguely like a mushroom pate. They were plated fairly strangely, but made for a somewhat fancier and upscale experience. The mixture of cheeses were potent and luxurious and I would have enjoyed them just over crusty bread, as well.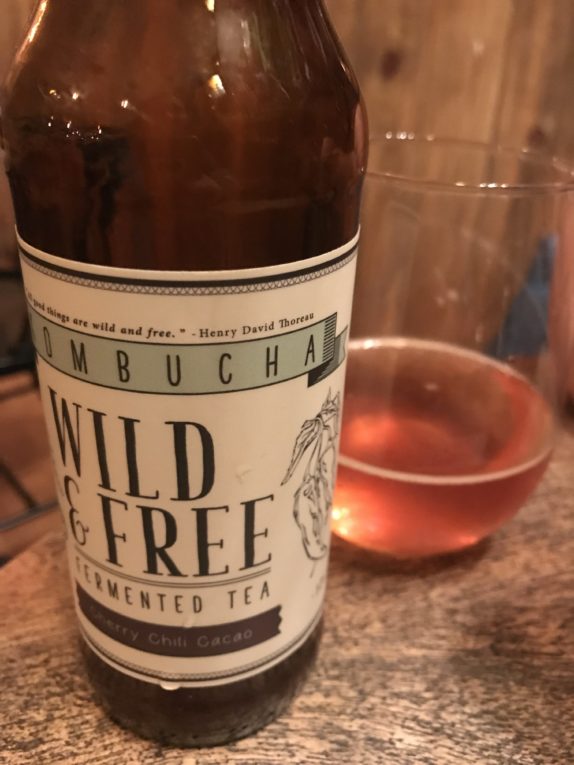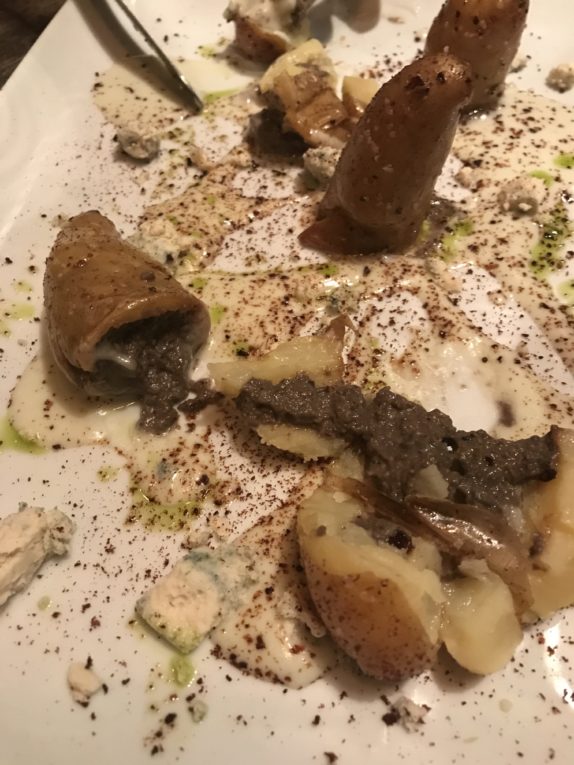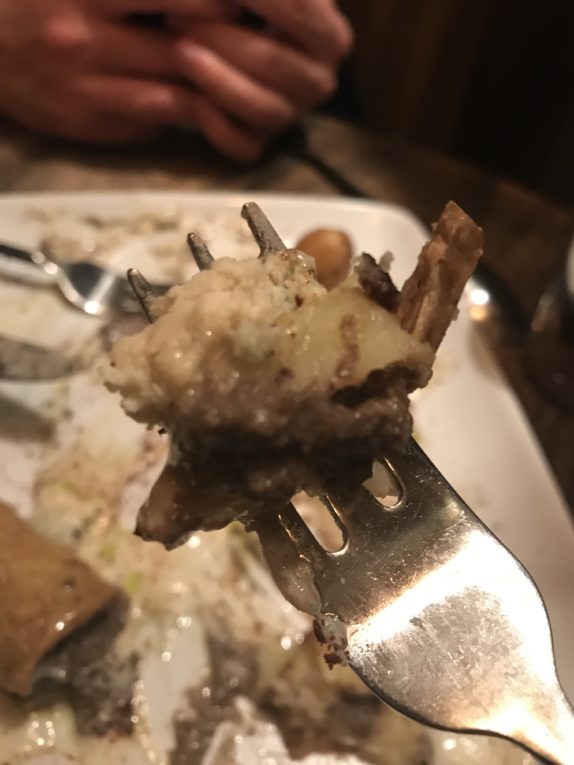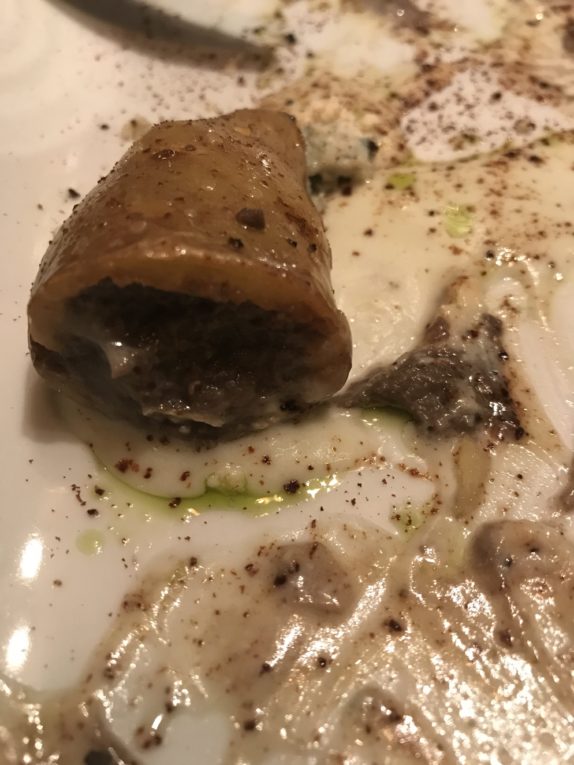 Steve went for their rice noodle Thai broccoli bowl for an entree, and even though the peanut sauce was a little sparse, it was still delicious and loaded with veggies. I decided on The Prestige, which seemed like an off choice for me, since it was fried lions mane mushrooms, but it was loaded with french fries, pickles and pickle aoilis on a pretzel bun so I was SOLD. And oh my gawd, it was legit. Crispy and crunchy, but not greasy, with a little kick from the aoili and the saltniess from the bun and fries. Oh, it came with a side of cashew mac and cheese, which was one of the creamiest I've ever tasted. If Gold Leaf can make a mushroom lover out of me, they can basically create miracles.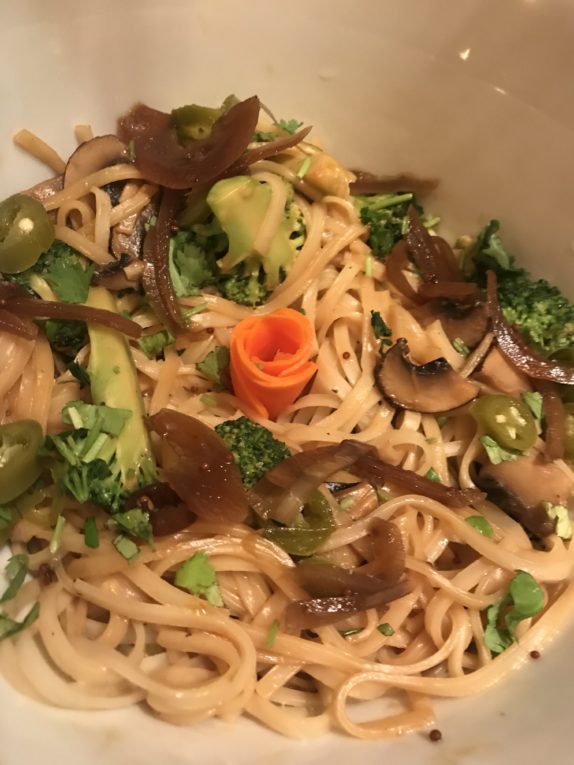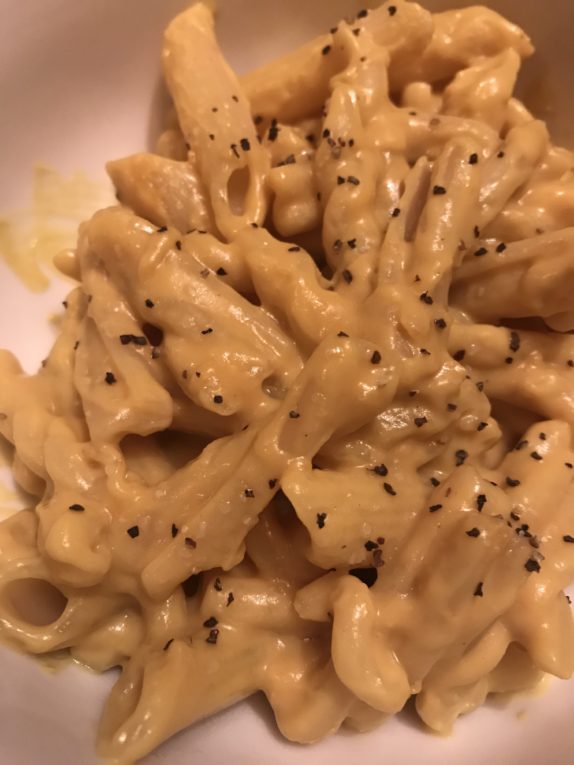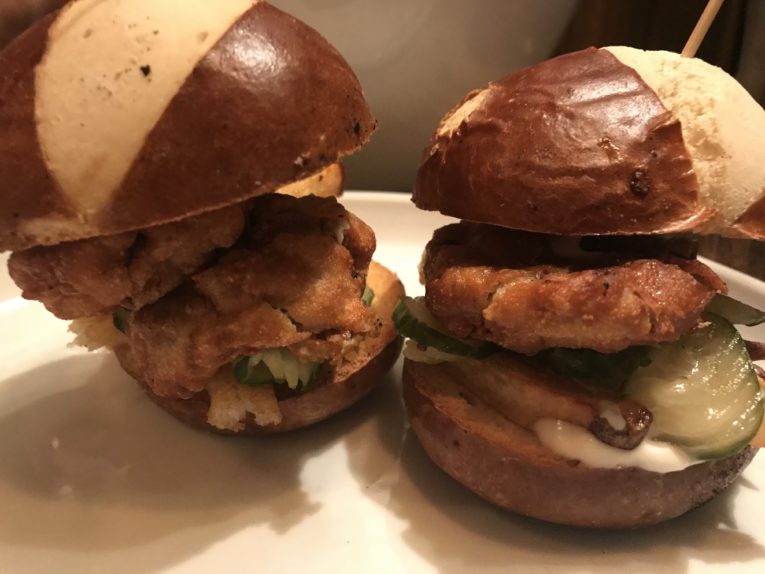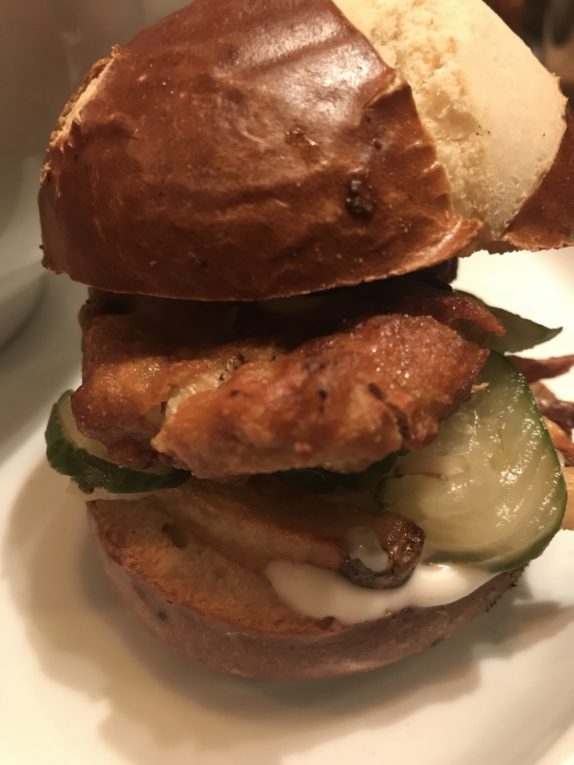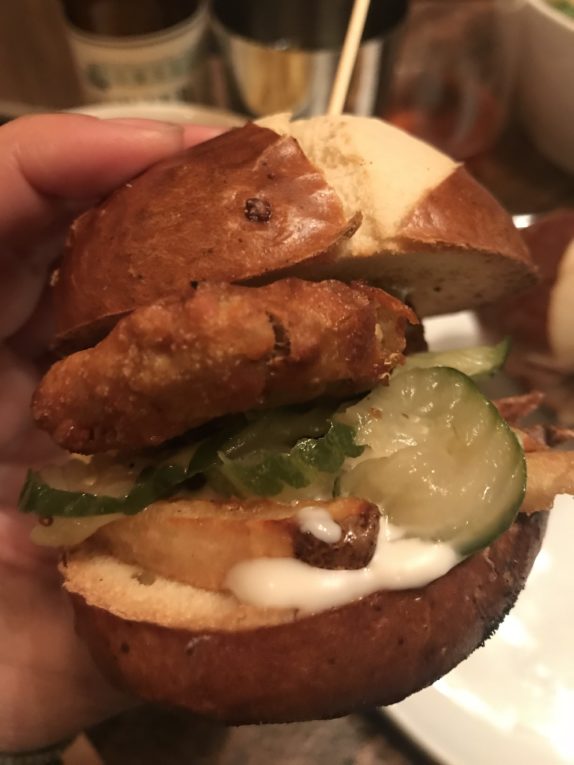 If you're in the Fort Collins area, do not skip this spot! And for sure, check out Tasty Harmony, Odell's and New Belgium, while you're at it. 
Related posts: