I haven't quite figured out when soup season is here in Boulder.
Generally, in Boston, it's like, November through April. But Boulder? Snow one day, 70 and sunny the next. There never seems to be a cold enough stretch of weather, to where soup or stews all week is seasonal and acceptable.
But with an incredibly delish soup like this veggie sausage one, you can happily eat it in any temperature.
Even without tons of spices, this hearty, warming stew made my taste buds so happy. It's rich and flavorful, but simple and rustic in it's own right. I adapted it from a very non-vegan version a close friend makes often, that I always drool over, even though I know I can't eat any of it.
Trust me, you're gonna want to make this easy dish, over and over again, all year long!
1 large onion, chopped
6 carrots chopped
6 stalks celery, chopped
1 package Tofurky Italian sausage, or any other vegan sausage, chopped
2 zucchini, chopped
1 can organic white beans
1 can organic kidney beans
4 cups chopped kale
1 1/2 cups organic tomato sauce
8 cups vegetable broth
1/2 cup nutritional yeast
Sea salt and black pepper
In a large saucepan over medium heat, cook onion in a little olive oil with crushed red pepper flakes for about 10 minutes
Add celery and carrots and continue cooking for 5 more minutes
Add all remaining ingredients and bring to a boil
Let simmer for at least one hour and serve!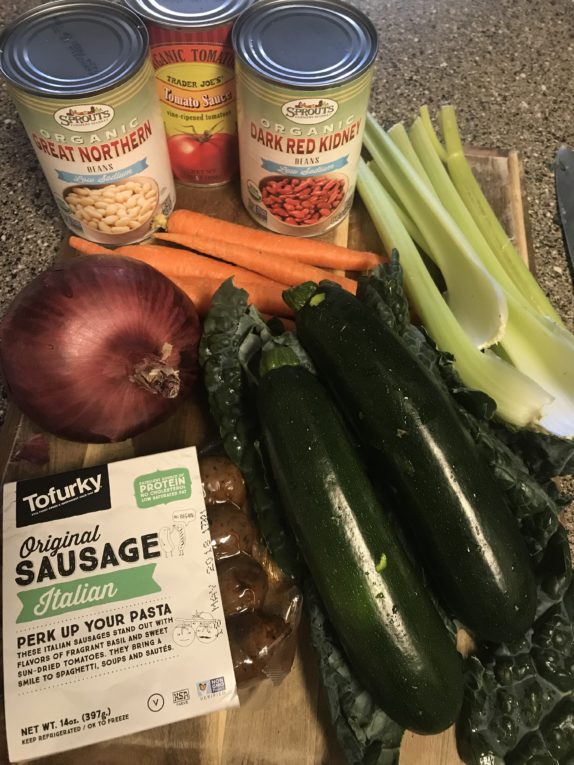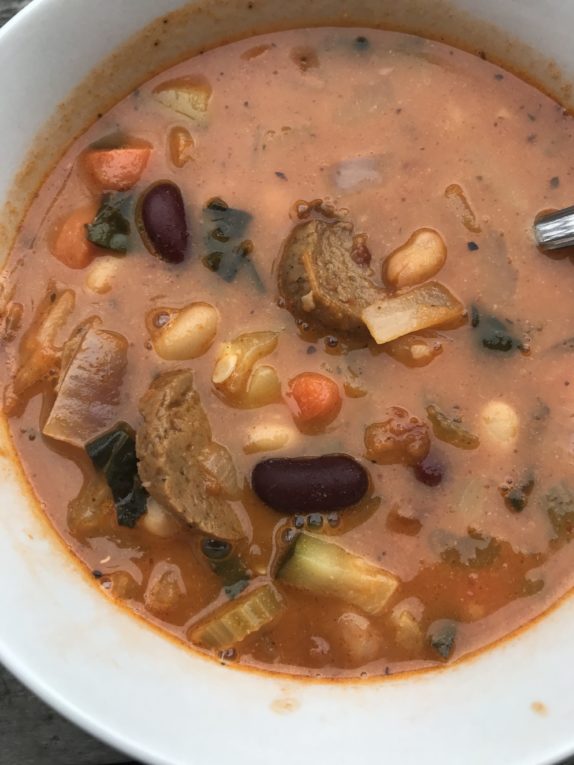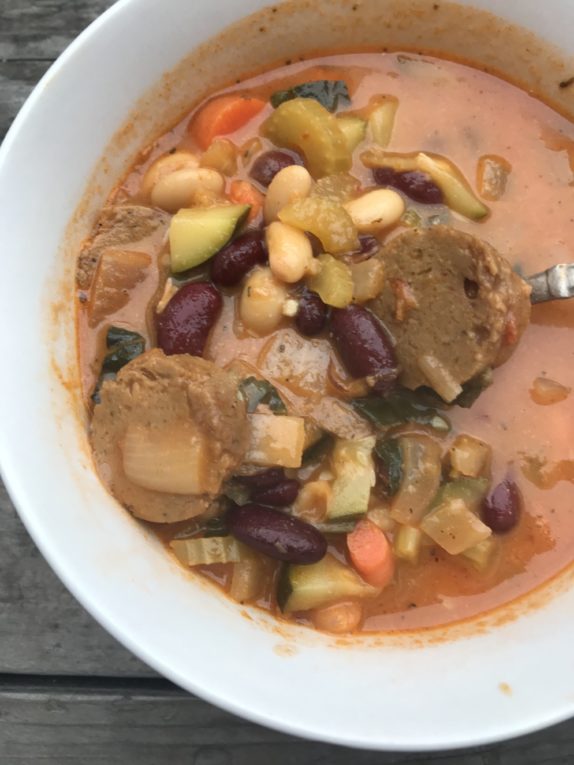 Related posts: