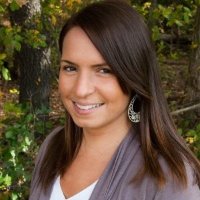 The Vegan Pact (formerly The Vegetarian Pact) was created by Lisa, early in 2011 after making the transition from a vegetarian lifestyle to a vegan one. Vegan cooking from scratch is Lisa's passion, and creating organic, animal-free meals without processed food is what her life revolves around. From faux-carnivore meals like veggie burgers, chickpea cutlets, grilled cheese, mac n' cheese and pot pies, to more extreme, nutrient packed raw vegan meals-if it's cruelty-free and healthy, Lisa will create it! She teaches numerous plant-based cooking classes and is involved in speaking engagements and demos in the Boston area, revolving around healthy living and eating. In addition to that, she works as a personal vegan chef, preparing meals for clients and providing providing in-home cooking lessons and parties. Having been animal-free herself for almost four years, herself and her clients can testify to the physical and emotional effects a healthy, plant-based diet has on one's overall well-being.
The Vegan Pact is a way of life. It's a commitment to staying dedicated to a vegan lifestyle and to investing in your body's future. By eating a clean, healthy plant-based diet, any individual can improve their quality of life. And that's what we hope to share with all the readers of The Vegan Pact. Recipes that help better lives, cure and prevent disease, and most importantly, taste amazing!
Thanks for stopping by!
-Lisa