I've not even been in Boston 72 hours and I'm already counting down the days until I can get back to Boulder. The more I look back on pictures and dwell on my time there, the more I am in awe of just how amazing it was.
And I get hungry recounting it all. Really hungry. And pretty thirsty just because most meals were accompanied by excellent Colorado beer. 
Here's your second dose of my incredible Boulder eats-let me know if there's spots I missed, so I can hit them up my next trip!
I caught a gorgeous sunset with an equally gorgeous guy, who suggest we check out Backcountry, since it's his favorite. I was skeptical of dining at a local pizza joint but it was actually beyond impressive-both in terms of the food AND the beer. They have a pie called Vegan Love and though there wasn't much to it, it was unexplainedly delicious. I also had their pumpkin sour beer, which sounded so freaking weird, but was also, unexplainedly awesome.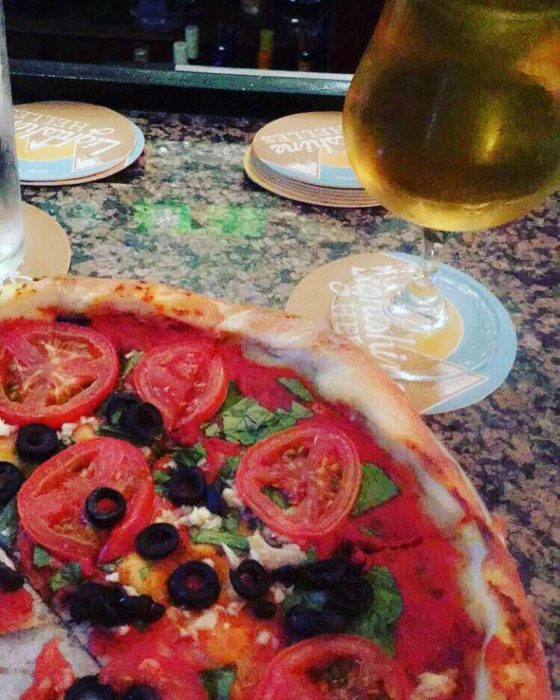 Recommended to me by a beautiful Uber driver (are you sensing a theme here with how I found great food?), Sun Deli didn't sound like the most appetizing spot. I mean, good food in a liquor store? Seemed borderline gross, but man, was I wrong. TONS of vegan options like pizza, calzones, subs and salads all with Daiya and gardein options. And hemp ice cream! Moderately priced too. And on second thought, having a pizza spot in a liquor store is AWESOME. Basically, just killing two birds with one stone, no? I had their BBQ chicken calzone and it was so dope. My only complaint was that the server, who was super nice but MAYBE super stoned totally gave me one with real cheese and chicken first. Whoops!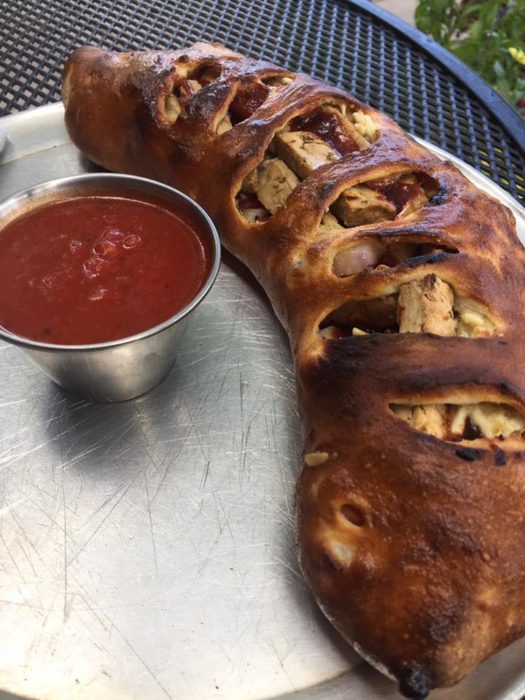 I'll go ahead and let you take a wild guess as to who might have recommended this spot to me 😉 Another cute boy, another fantastic vegan option. Mountain Sun is super unassuming, but really chill, filled with awesome beer and one of the best sandwiches I had on my trip. Their tempeh Reuben was absolutely perfect and a great price, especially since someone working there offered me a free beer. The outdoor seating is ideal for people watching, the wait staff was SO wonderful and the beer was on point.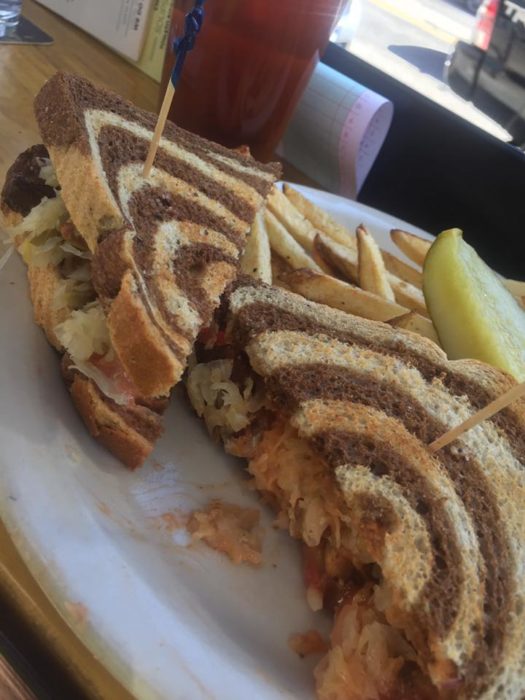 OK, TECHNICALLY stopping at Thrive didn't come from a date or a guy I was into. BUT, I did randomly meet the owner at the library one day and he just happened to mention that he owned a raw vegan cafe. So obviously I had to go check it out. Though it was on the pricier side for smoothies and juices, the quality of the food and drinks was unparalleled. Sprouted nut milks, all raw, organic, local, high-vibing food, that tastes out of this world. I went with their Natural High Smoothie full of homemade almond milk, almond butter, banana, cacao, hemp and coconut and was the perfect pre-hike fuel. The cafe itself has tranquil outdoor seating and the inside full of healing crystals and natural health books and tarot cards. I loved it SO much!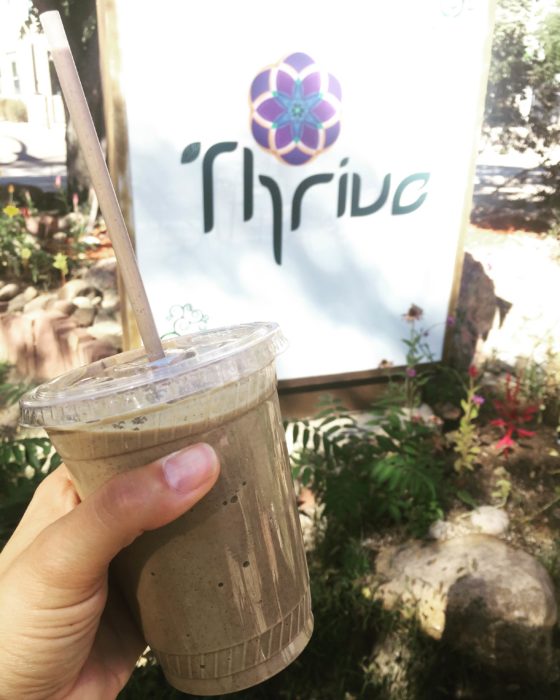 Almost EVERYONE I met told me I HAD to go to Zeal. And I had insanely high expectations for it. Although I loved the decor, the outdoor seating, the fresh juices and their supply of Rowdy Mermaid kombucha, I thought their food was a little lacking in flavor. I had a noodle bowl with tempeh, veggies and peanut sauce, but was underwhelmed with every part of it. They do have lots of great options though and I will absolutely be giving them another shot next time I'm back there. My non-vegan friends LOVED it though, so they clearly have that going for them.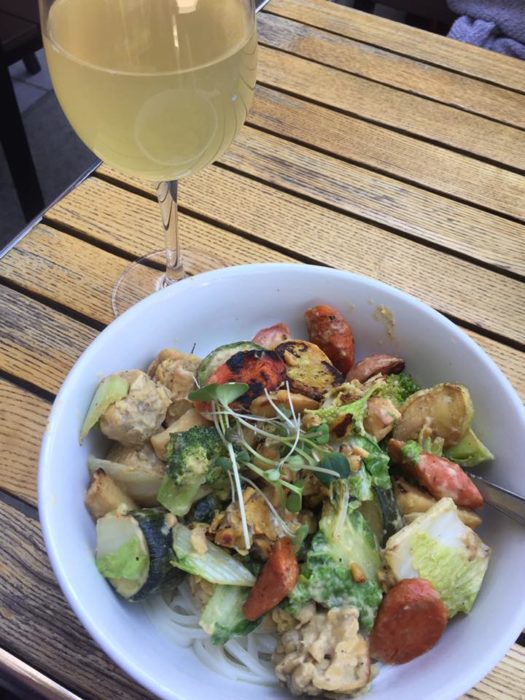 This place was alwayssss slammed for lunch, and after dining there, I totally understand why. Though there wasn't anything outlandishly special about this tiny spot, but I LOVED their super fresh, falafel plate with hummus, greens, tabbouleh and deliciously crispy chickpea balls. It's in a prime spot on Pearl and is ideal for stopping by during your lunch break.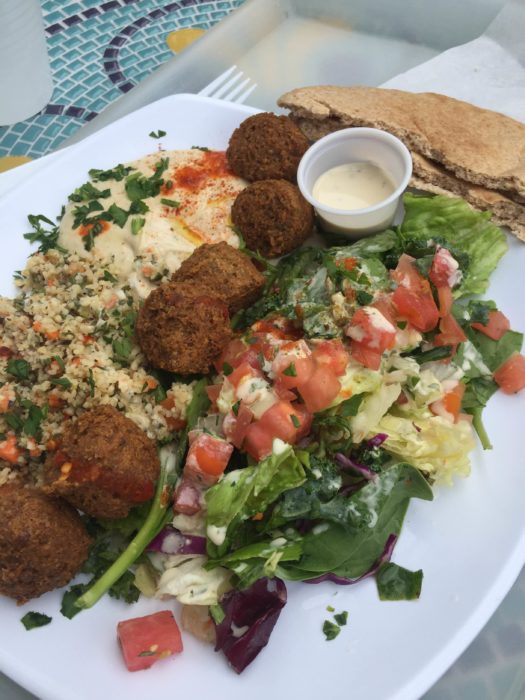 I might have saved the best for last. I randomly stumbled upon Daydream Dessert at the Boulder Farmer's Market. Which was honestly the most magical place I'd ever seen. Teeming with fresh, local, organic veggies from farms all over Colorado, lots of beers, live music and fresh baked goods and food trucks, it was pure bliss. But the highlight was Daydream Dessert, which was a jaw-dropping assortment of raw, vegan, organic, gluten-free crafted treats that were almost too good to be true. I ended up spending almost all my Market Bucks there and chatted with the girl who creates these delectable treats for quite awhile. With raw Snickers, PB & J bars, apple crisp and chocolate truffles, there are so many incredible options, all fairly similar to some desserts that I make at home. Except they taste way better when you don't actually have to put any work into making them!