THANKSGIVING!! Yes, you're almost here!
It's my favorite, FAVORITE holiday and I am so excited to cook healthy plant-based meals for all my clients to share with their families. And obviously, I'm always stoked to make a ton of food to share with my family and friends.
I generally gravitate towards just filling side dishes like Green Bean Casserole, Kale, Potato and Cauliflower Casserole, Millet Stuffed Delicata Squashes and an assortment of butternut squash and sweet potato soups and mashes. But I attended a FABULOUS Friendsgiving last week that was completely vegetarian/vegan/glutenfree and was blown away by all the options people (literally) brought to the table. The most impressive dish I had was a meatless Thanksgiving loaf, which I shockingly, have never even tried to make before. It was composed of basic veggies, tofu, nutritional yeast, spices and not much else. The smell, taste and texture was so on point and my friend's sister shared the recipe with me. It's originally from Fat Free Vegan Kitchen, which is one of my favorite sites as it is. I changed some things up, but didn't vary too much from the original since it was my first time making it. Using a food processor made it ridicuoulsy easy to put together and it made two well sized casserole dishes.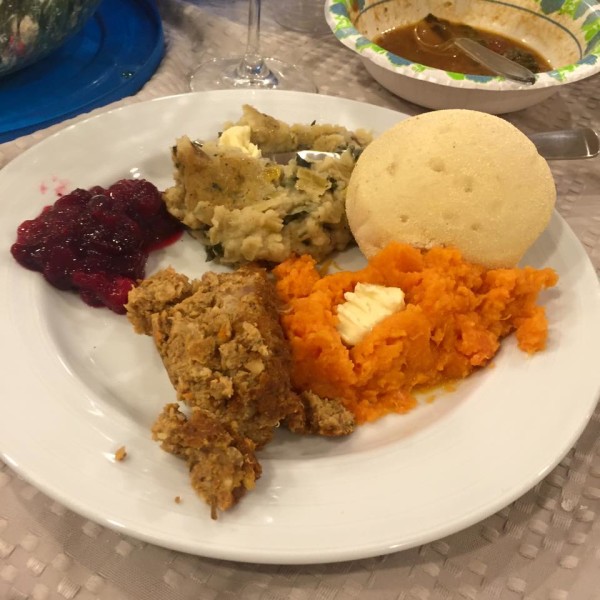 And a quick side note. It's not secret that I'm having the best month of my life this November. And I think it's due in part to my decision to donate to a different animal charity every day this month. Talk about good karma! I figured some of you may want to pay it forward as well and be good human beings

I know am the proud sponsor of not one, but TWO, turkeys and have donated over $500 to other amazing farm sanctuaries, both local and nationwide. Check out some of them below and considering helping out some of our animal friends!
My turkey Jackie! Adopt your own from Farm Sanctuary here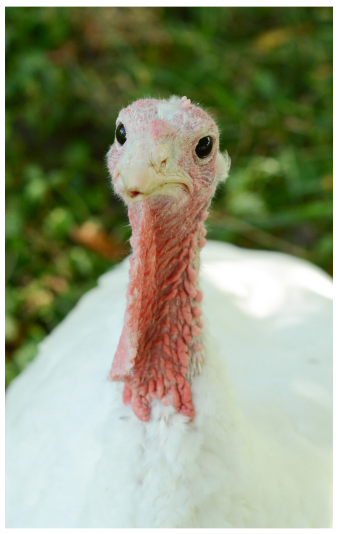 My turkey Declan from Catskill Farm Sanctuary -adopt your own here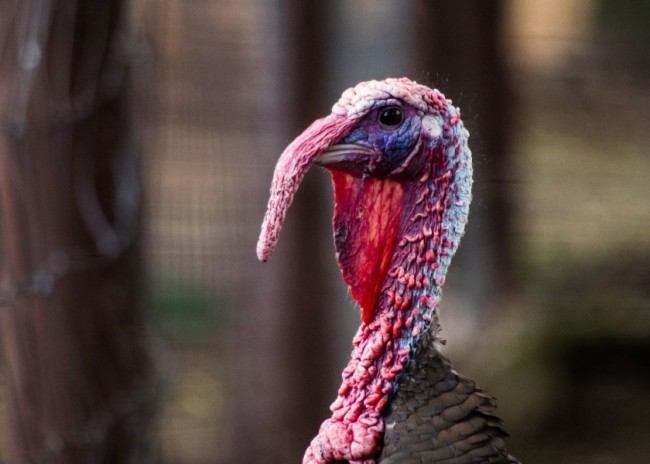 Other charities I donated to:
Now-for the recipe!
1 block extra firm, tofu, pressed and drained
2 1/2 cups cubed sweet potato, boiled
1 cup rolled oats
1 can organic white beans
2 carrots
2 ribs celery
1 yellow onion, quartered
4 cloves garlic
1/4 cup nutritional yeast
2 tbsp tomato paste
2 tbsp BBQ sauce
2 tbsp tamari
1 tbsp dried thyme
1 tbsp dried rosemary
1 tsp paprika
1 tsp dry mustard
1 tsp all purpose seasoning
Sea salt and black pepper
1/2 cup walnuts
1/4 cup fresh parsley
Preheat oven to 375 degrees
In the food processor, briefly pulse, carrots, celery, onion and garlic until a dice is achieved-don't overpulse!
Add to olive oil in a skillet over medium heat and cook for 10 minutes
Add white beans and mash everything together, then set aside
Add tofu, sweet potato, nutritional yeast, tomato paste, BBQ sauce, tamari, thyme, rosemary, paprika, dry mustard, all purpose seasoning, salt and black pepper and pulse until smooth
Add walnuts and parsley and give it one more quick pulse
Add this mixture to the veggie mix and then stir in oats
Pour into a 13X9 or two smaller greased casserole dishes and bake at 375 degrees for 20 minutes
Cover with foil and bake for an additional 15 minutes