So you've all probably heard me proclaim my love for California many times.
I've called San Diego my second home for years now, and it's no secret that I pictured myself relocating to Cali at some point in my life.
But that was before I fell in love with Oregon.
One of my best friends and favorite vegan Arikka got married last week in Seattle and my bridesmaid duties had me making an extended vacation out of the wedding. I've always been told that Seattle and Portland were vegan heaven, so of course, that fact alone has had me wanting to visit both places for awhile now. I spent almost 5 days in each city and although I had a blast at the wedding and enjoyed the bar scene in Seattle, I fell head over heels in love with everything about Oregon. The breweries, the hiking, the mountains, the friendly people, and above all else-the incredible vegan food.
I went there with a longggg list of places to try in both city and though I didn't make it to them all, I found some even better ones along the way thanks to some of the awesome people I met out there. Every chance I got, I was eating. Even if I was full-I ate again.  If I happened to pass a vegan ice cream spot or vegan donuts while exploring the city, I couldn't NOT get some. Luckily, we also walked/hiked at least 10 miles a day, which prevented me from gaining a substantial amount of weight.
So what were the BEST spots? Which ones do you absolutely HAVE to try should you find yourself in Seattle or Portland in the near future? Here's my list of deliciousness!
SEATTLE
#1-REALLY tough to pick a top spot since they were all fairly amazing, but El Chupacabra was unreal. So many vegan options with lots of Morning Star and Daiya replacements for almost any meal. Far better than any Mexican food I have ever had, and even their basic chips, guac, beans and rice were extraordinary. EXTRA points for cheap meals AND margs. I had a "chicken" chimichanga and it was borderline life-changing.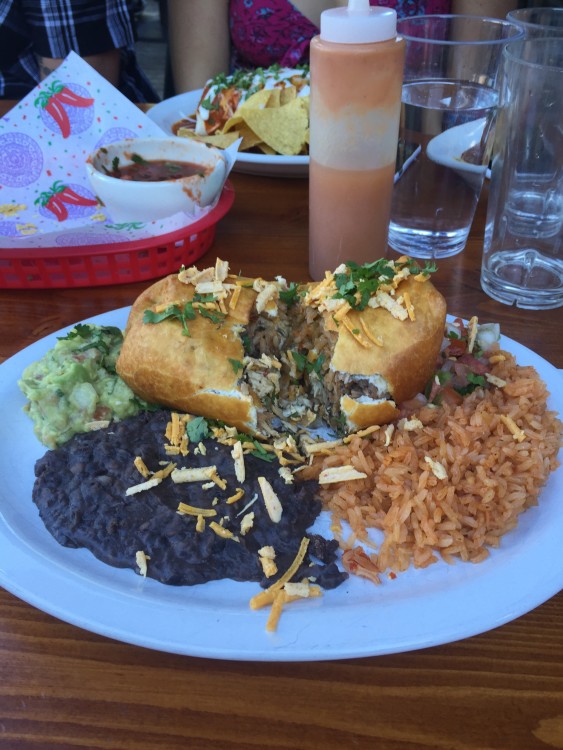 #2-The ENTIRE menu at Wayward Cafe is vegan, though you wouldn't believe it from their selections of deliciously unhealthy vegan options, like my bacon BBQ cheeseburger and mozzarella sticks. Mile-high deli sandwiches, outrageous loaded burgers and tons of massive breakfast options make it extremely difficult to order just one dish. Their food is a LITTLE too heavy and fried for me, but everything tastes beyond legit and was an awesome first spot of my trip. A must try!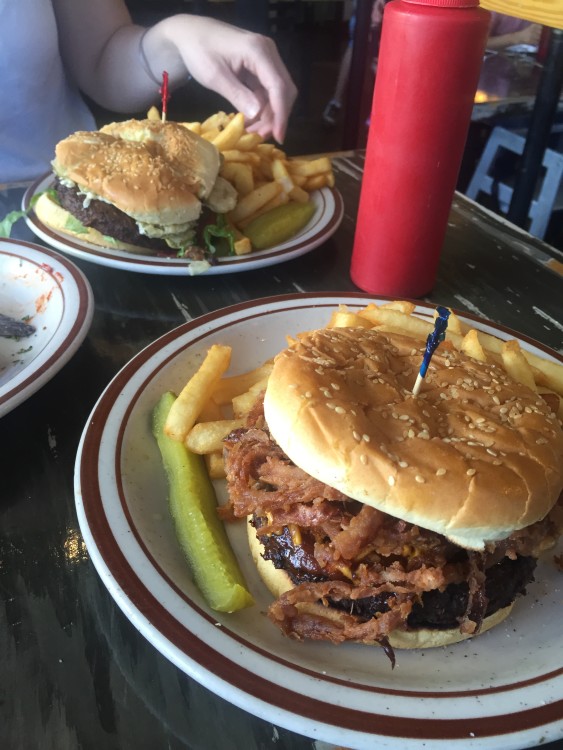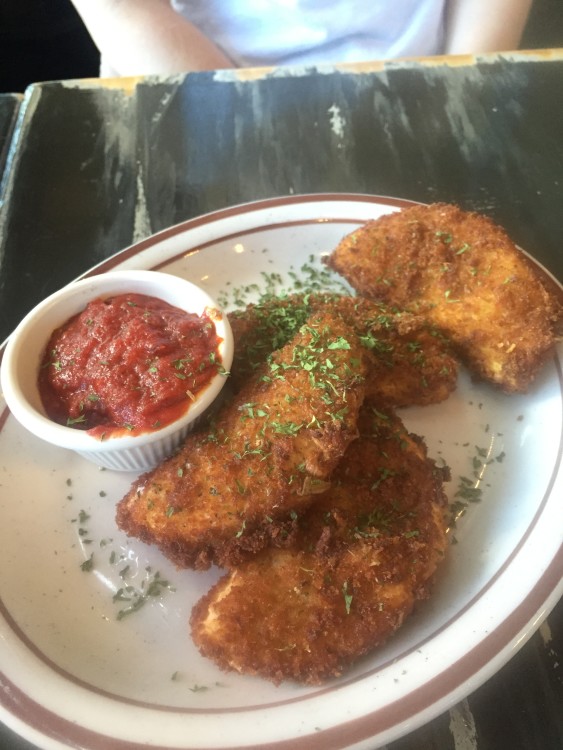 #3- The No Bones About It food truck came highly recommended by lots of other vegan bloggers I know, and I can totally understand why. With only a few options, their buffalo wings, avocado tacos, nachos, buffalo seitan wrap and bahn mi sandwich, I was tempted to get them all. I went for the beer battered avocado tacos though, since I make variations of the other ones at home frequently. AND THEY WERE AWESOME. The only downside is they took about 45 minutes to prepare, but the place was packed when we got to the truck. And rightfully so!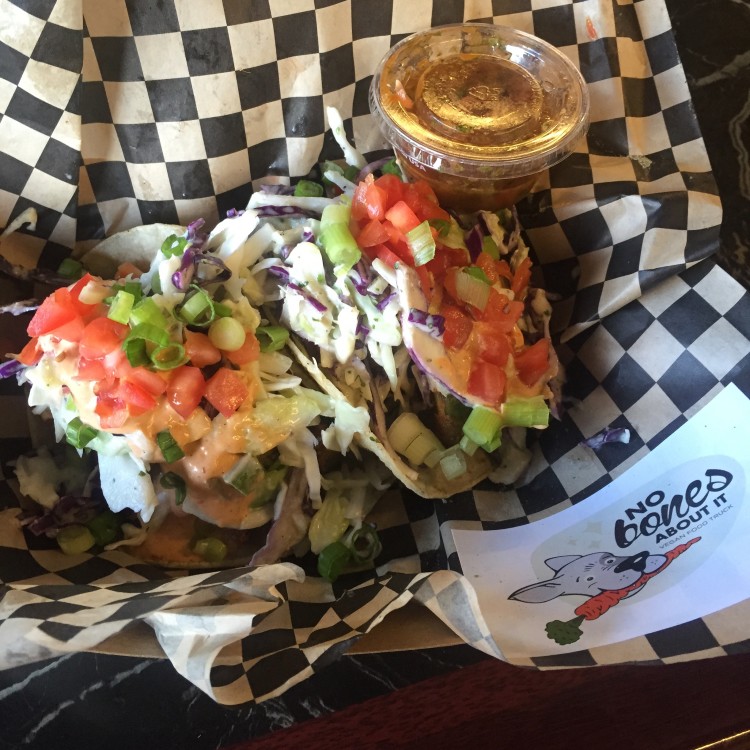 #4-Portage Bay Cafe is actually one of the BEST brunches I've ever had, and that alone should put it in the top spot. Their fruit topping bar, pitchers of mimosas and locally grown, organic ingredients obviously appeal to more than just vegans. They didn't have many options JUST for vegans (except banana pancakes) but they happily subbed their huevos rancheros dish for tofu and it came loaded with other deliciously prepared vegetables. Arikka and I split both meals and were definitely more than satisfied.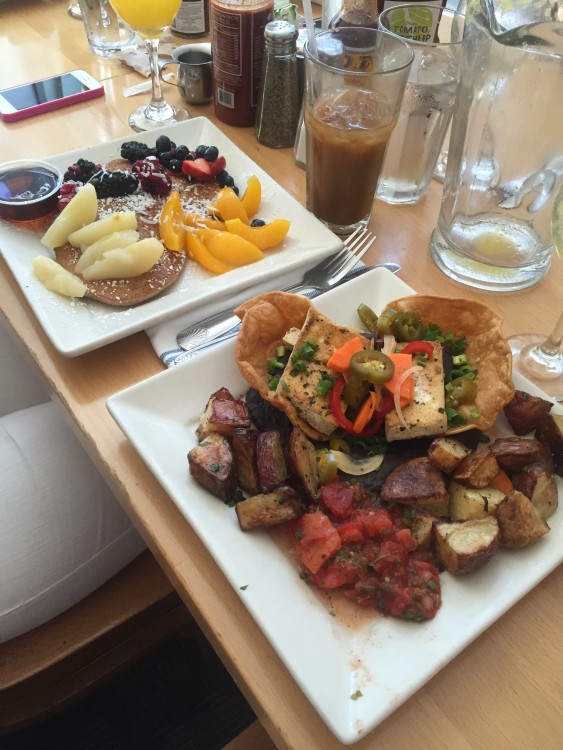 #5-Bluebird Ice Cream only had a couple of vegan options, most of them your typical, vanilla, chocolate and strawberry. BUT they did have a special which was this yummy coconut brownie variation. The brownie bits were incredible, though the coconut cream base was a bit TOO coconutty for my liking. Still, a great treat after dinner!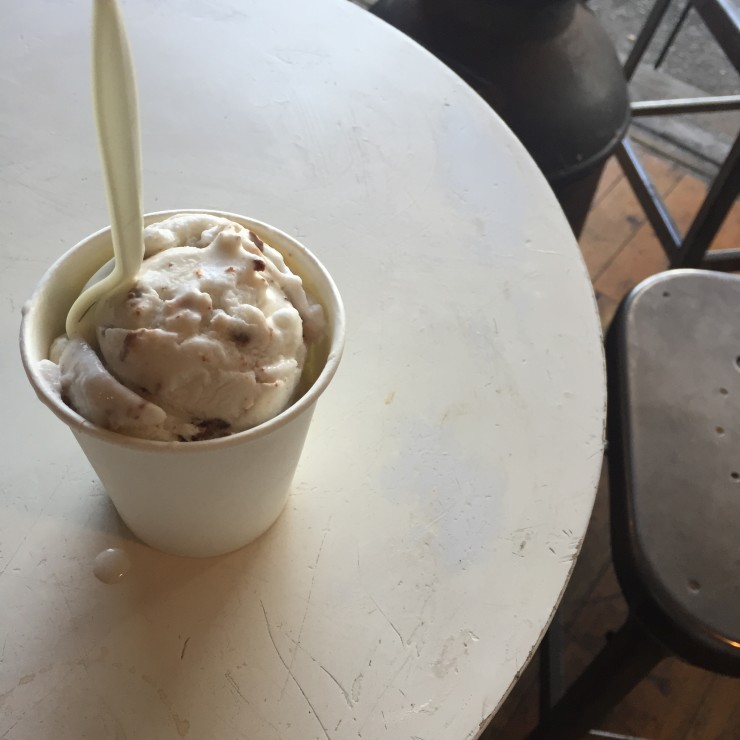 #6- Razzi's has an overwhelming extensive vegan menu, in addition to their regular pizza options. Any pizza variation you could think of, Razzi's had a stellar vegan version. They have an entire appetizer menu that is also vegan, though we had their garlic bread and wasn't super impressed. Their Hawaiian pizza was totally delicious, but I was still pretty full from Wayward when we ate here and I think I didn't enjoy it as much as I would have if I'd had an empty stomach.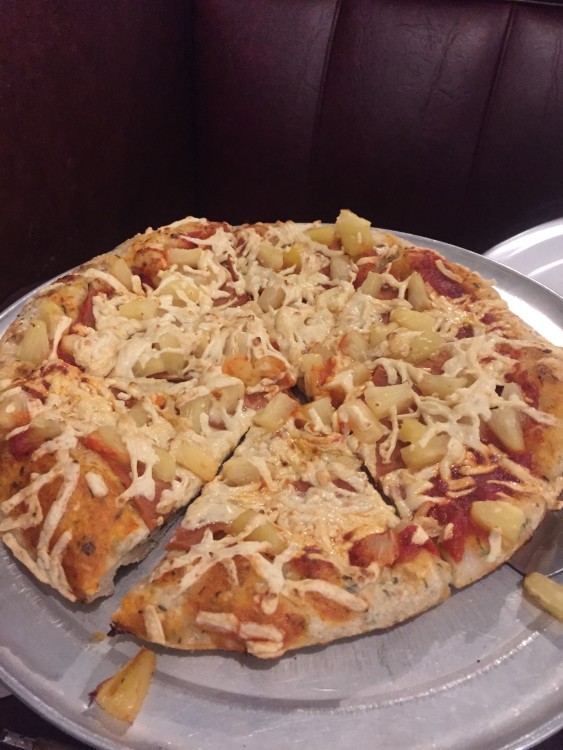 #7-Mighty-O Donuts was one I had heard amazing things about. Maybe it was too hyped up, but it was for sure, one of the driest vegan donuts I'd ever had. Don't get me wrong, I'd still eat them all the time if we had them in Boston, but I was a bit underwhelmed by the consistency. Maybe I just need to try another flavor?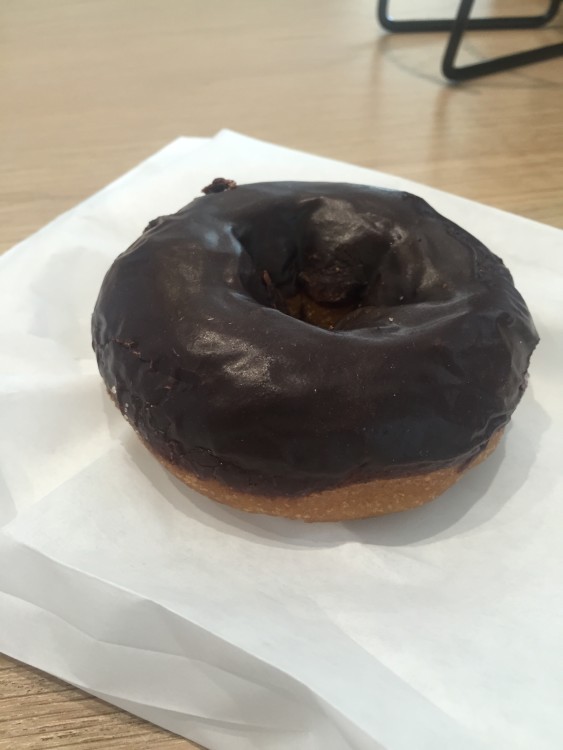 #8 Chaco Canyon had a similar problem to Mighty-very dry pastries. Not that I've really ever had many vegan pastries in my life, but I wasn't thrilled about my croissant texture. Their juice was great and their lunch options looked really good and very plant-based-as opposed to many of the faux dishes I had almost everywhere else.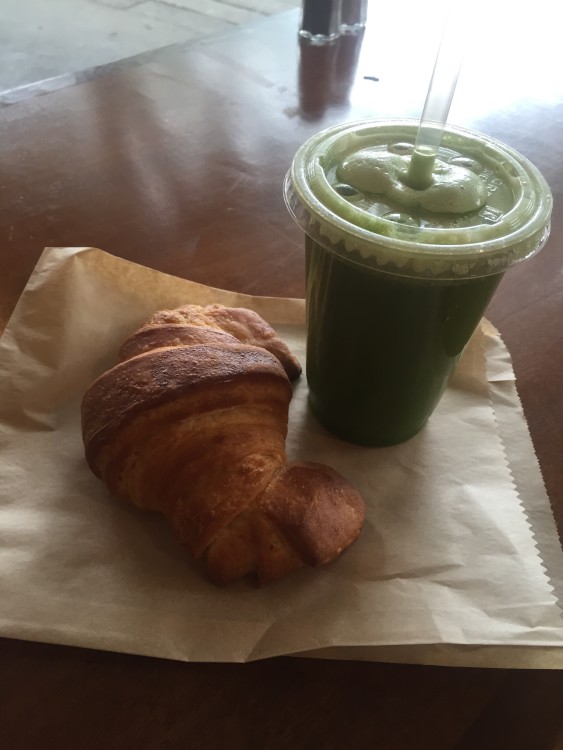 HONORABLE MENTIONS- Arikka treated us all to my favorite lunch from Veggie Grill, which is a chain eatery I've had many a times in California. I always get their Santa Fe Chicken sandwich and this time was no exception. Such a classic, amazing option and everyone in the bridal party loved their meals, though most of them were not vegan. Arikka herself gets MAJOR points for have an ALL vegan wedding food and desserts! Hummus, pastas, stuffed portabellas, a mashed potato bar, cheesecakes and cupcakes were my favorite options and even the meat-eaters enjoyed the buffet. Usually I starve at weddings and this time, but I was happily stuffed for once!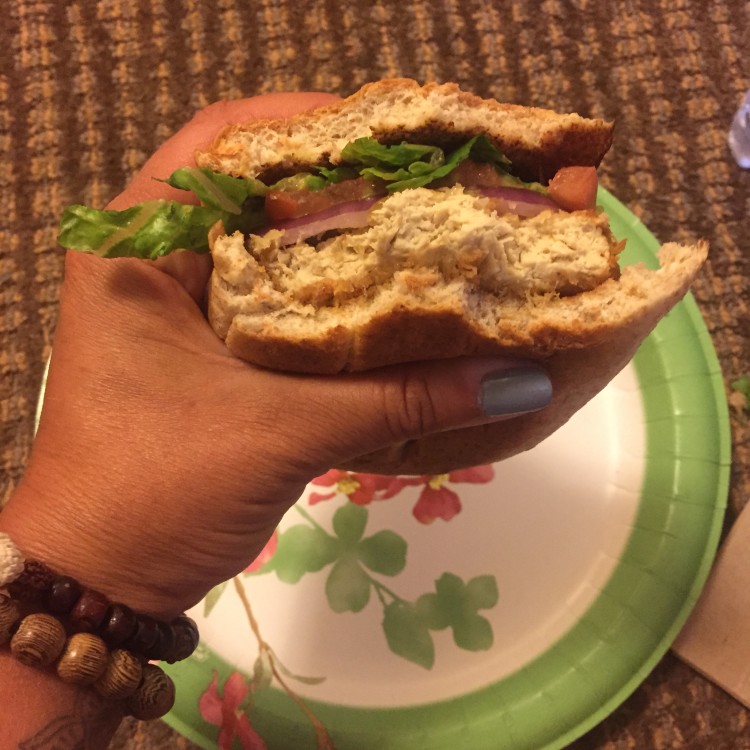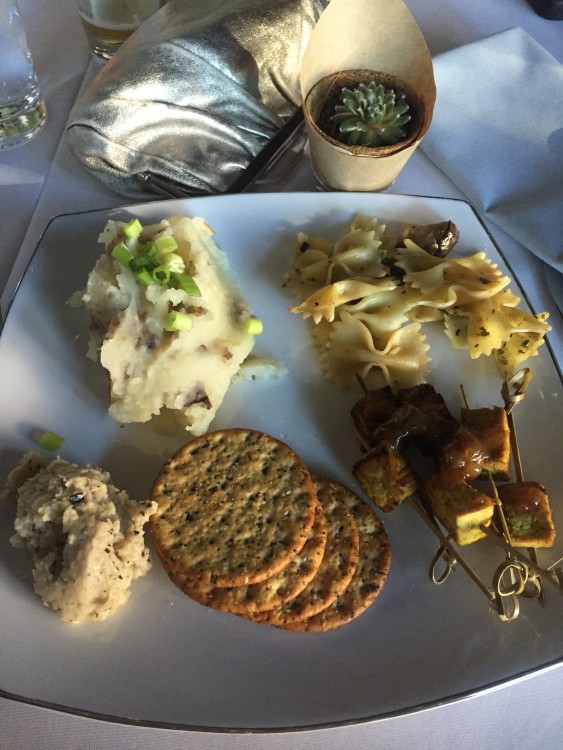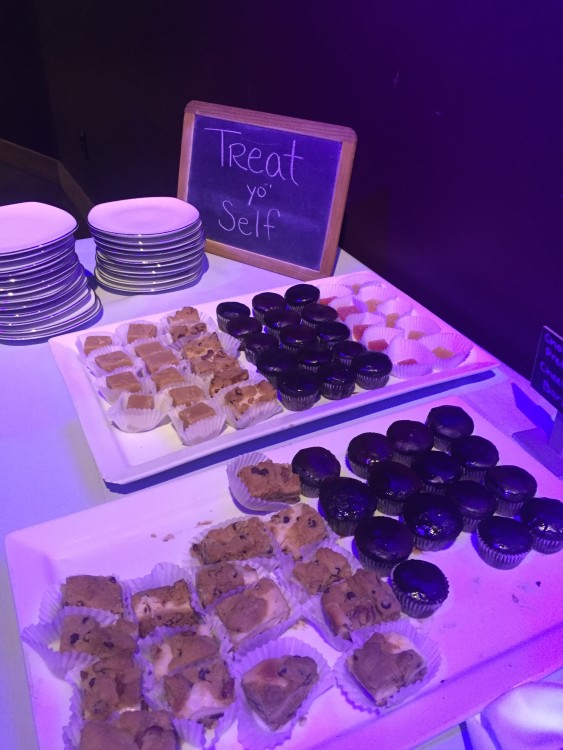 PORTLAND
#1-Hands down, maybe the best thing I ate on the entire trip-hell, maybe my entire life-was the BBQ tempeh and Beyond Meat chicken burrito with mac and cheese and chipotle from the food truck Homegrown Smoker Vegan BBQ. . HOW DO ALL THESE THINGS EVEN FIT IN ONE BURRITO?! It was totally heaven on earth and I wish it was never ending. It is enormous, but actually tasted even more delicious as leftovers on my hike the next day. Hush puppies on the side were incredible too. When I'm on my deathbed, I imagine this is what I would want to eat as my last meal. They even have chili, spare ribs, burgers and Reuben sandwiches. COME ON!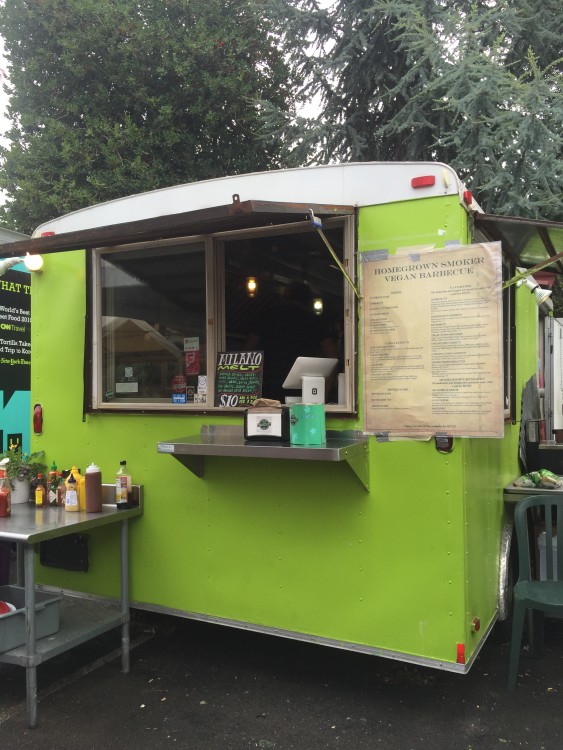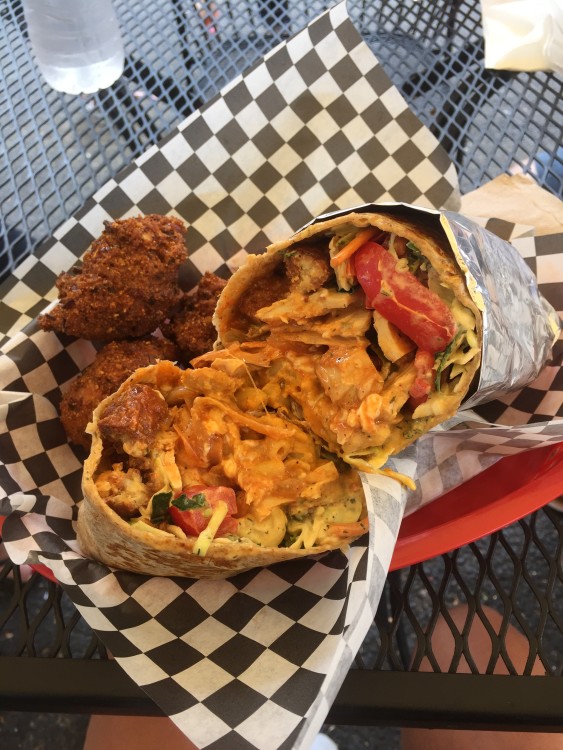 #2-A close second was an unexpected surprise. My favorite bar we went to was the White Owl Social Club, because of their amazing drinks with homemade ginger syrup, incredible outdoor space and firepits and awesome bartenders. I was shocked to see they had vegan options for many of the things on their menu and it was one of the first places I've seen offer jackfruit. I got their "pulled pork" sandwich with kale and fries and was in love. My non-vegan friend was insanely impressed and they had some of the best fries ever. Paired with their killer dark and stormys, this place was a godsend.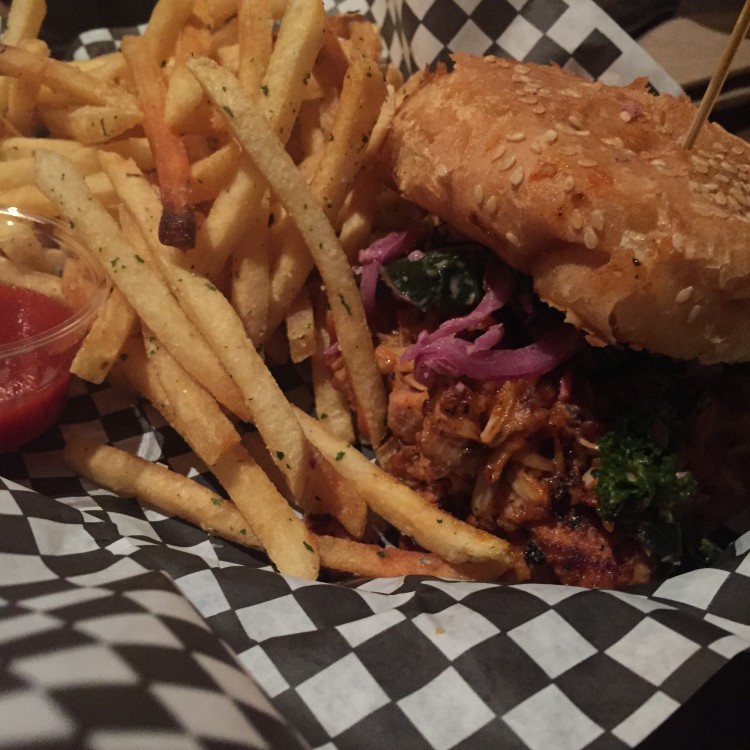 #3-Voo Doo Doughnuts is a complete circus. With their Disneyworld long lines (we waited almost an hour, which is fairly short for this place) I was skeptical their donuts would be worth the wait. But with more than 20 outrageous vegan donuts to choose from, all being overly huge, rich and sugary, it's easy to see why people come here from all over the country. Three donuts, each about the size of my head, only cost me $8 and lasted me for three mornings. Granted, these things should probably be consumed more as a dessert than anything else, as their sugar content is through the rough. I had a VERY NSFW one that was a naughty version of a Boston Cream Donut (check my Instagram if you want the unedited picture of it) along with an Oreo peanut butter one and a cream filled, frosted Fruit Loops one. I could barely eat half of each in one sitting, but they were insanely good. I would gladly wait over an hour again for them on my next visit!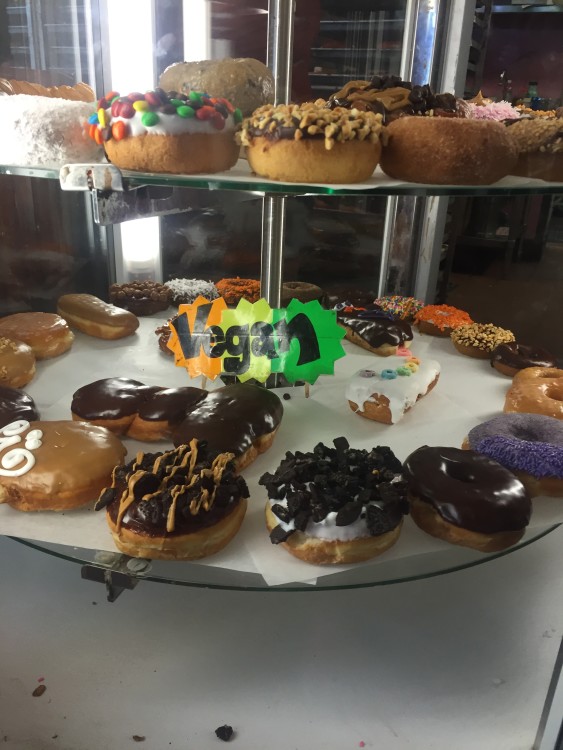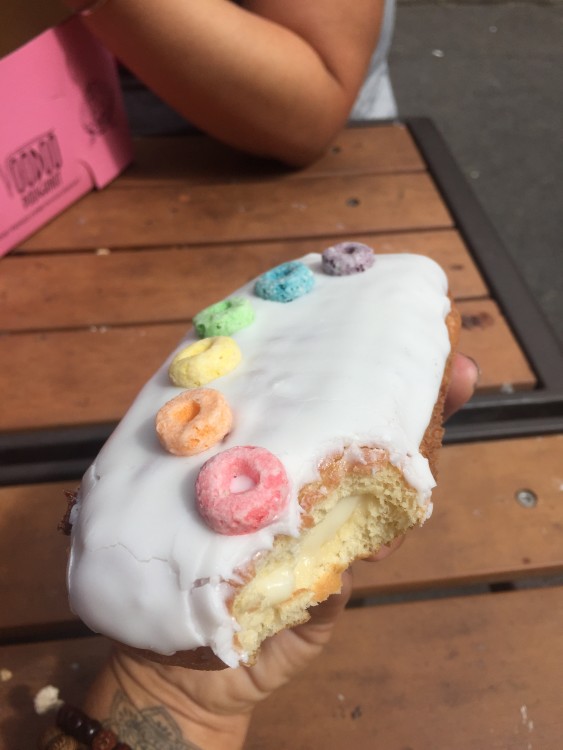 #4-We went to Sizzle Pie numerous times for their phenomenal pizza, both vegan and non-vegan. It was my friends fave pizza spot on the trip and though I only tried slices of the vegan ones they had out front each time (the heavier and more elaborate pizzas are by the box only), I was really impressed with their tofu and nut cheeses, and faux meat toppings. Everything about this place is awesome, from their rock and roll decor, death by pizza themes, and unreal drinks. They even have pizzas named after my favorite TV shows-It's Always Sunny and Arrested Development! Great outdoor space and bartenders to boot.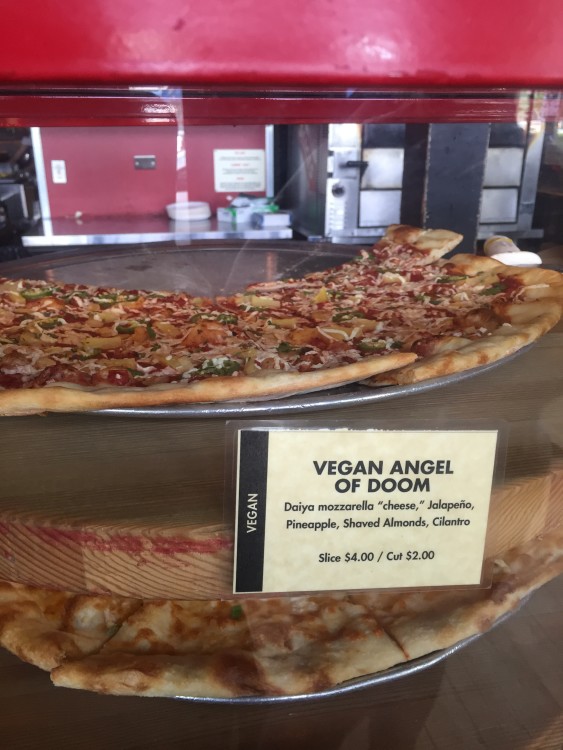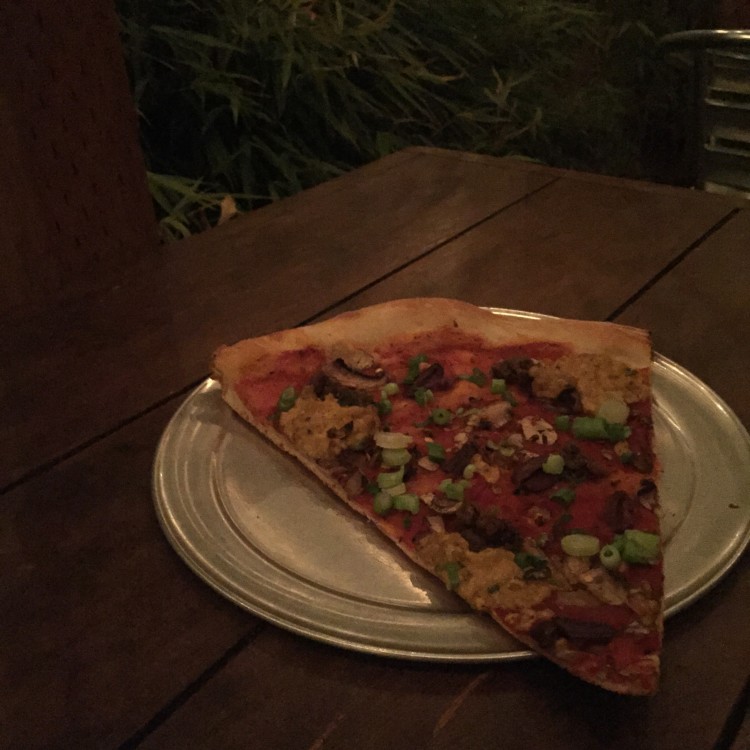 #5-Blue Star Donuts was a major step up from Mighty O Donuts,, though they only had two options at the one I went to-a cinnamon sugar and an iced blueberry one. I got the blueberry and it was perfectly, not overly, sweet like Voo Doo. It ALMOST tasted like a healthy breakfast option, though I know it wasn't. My non-vegan friend thought this was by far, the best donut place we tried!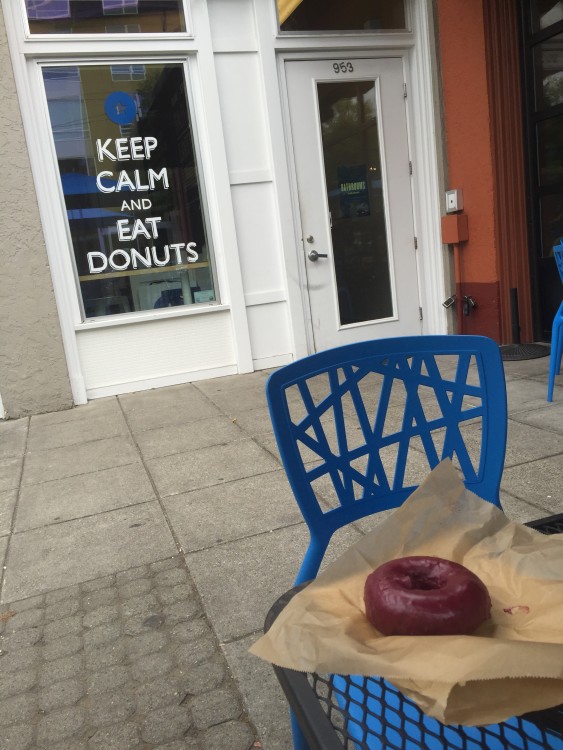 #6-Los Gorditos was my last meal in the Northwest and it did not disappoint. They have a full vegan menu, wth basic, but hugely portioned Mexican food. I had the Soyrizo burrito and loved their homemade version of chorizo almost as much as I loved their extensive salsa bar.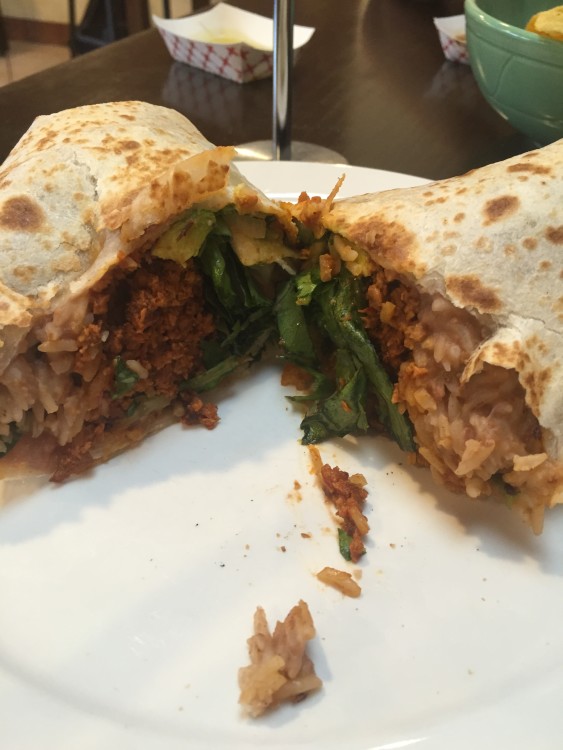 #7- To be honest, I only went to Laughing Planet because it's right next to Native Bowl and they were already closed by the time I got there. Though they have lots of healthy, fairly basic vegan dishes, it didn't really blow me away. I had their Thai broccoli and tofu bowl, and though it was super fresh and definitely tasty, it wasn't anything extraordinary, especially not for the price. A nice option to have though, especially if you want to get away from all the fake meat dishes most places in Portland has.