Ok, this post is 100% random, but you're gonna love me for it anyways.
Through the magic of Instagram, I stumbled across fellow vegan, Christi Turner's account. She's a freelance journalist, photographer and filmmaker, who graciously cooked me up with my new favorite goodies from Madacesse, and I instantly wanted to be her plant-based BFF. 
The BEST part about Christi (aside from hooking me up with delicious chocolate, of course) is her online shop-which has just a few, AWESOME, vegan-themed apparel. I've got a lot of food, yoga and wine orientated shirts, along with a large quantity of avocado and kale adorned bags. But I HAD to have one of these shirts. They are custom made to include the year you went vegan, are crazy comfy and just a downright cute style. I love everything about it. I want to wear it everywhere. Especially places like steakhouses when I get stuck going out to eat with meat-eaters, or really anywhere where people are turned off by eating healthy. If I wasn't sure I'd puke from being in there, I'd probably stroll around in Burger King wearing it.
In all honesty though, I think anyone who's vegan would love this shirt. So grab one for yourself or your favorite plant-based buddy. And let everyone know when you made the switch to a cruelty-free life.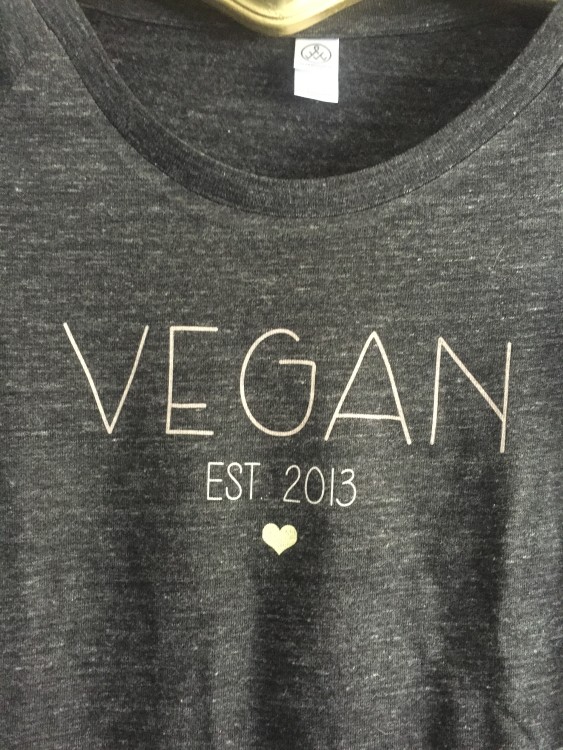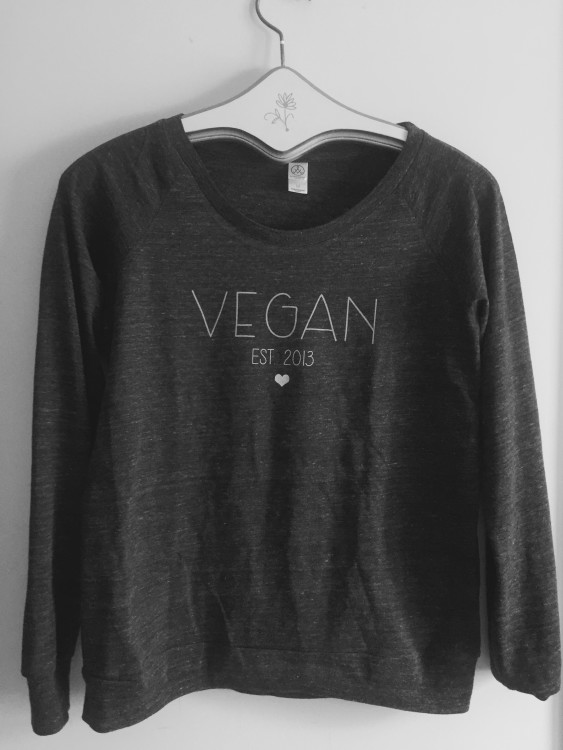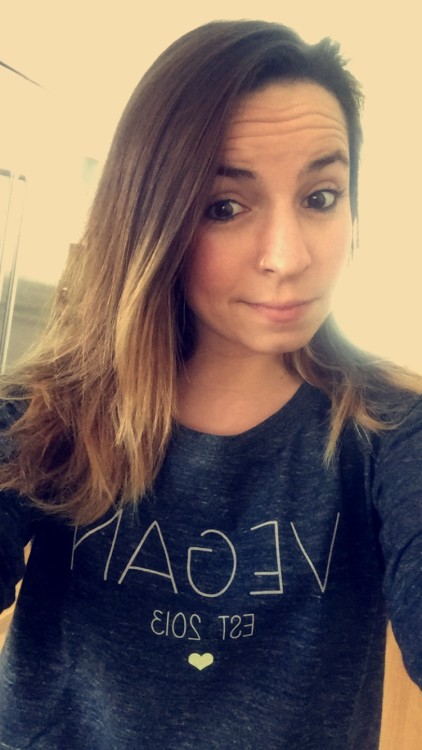 (when you forget that selfies make everything backwards)
Related posts: