Oh, dang. Japanese food has never looked so good!
These little potstickers were definitely a pain in the balls to put together. lots of F bombs were dropped in the process. I feel like I didn;t get the frying/steaming maneuvering down straight. I think I need a bamboo steamer. I think I'm officially intimidated by Japanese food.
So many emotions for such little packages of yumminess.
These are honestly SO crazy good. It was worth the effort, although I do not foresee myself making these too often. I was super excited when they came out looking so perfect. Even after all the F bombs. These made about 50, which is an ample amount.
And make sure your gyoza wrappers are egg-free! I found mine at an Asian market as they couldn't be located anywhere else.
50 gyoza wrappers
1 1/2 cup chopped carrots
1 1/2 cups sliced Napa cabbage
1 cup bean sprouts
1 cup raw cashews
1/2 cup chopped scallions
2 tbsp minced ginger
3 tbsp soy sauce
2 tbsp teriyaki sauce
1 tbsp coconut oil
1 tsp chili powder
1 cayenne pepper, minced
Olive oil for frying
Sweet & sour sauce for serving
In a food processor, pulse carrots, cashews and bean sprouts together until a crumble is formed
In a frying pan over medium heat, cook coconut oil with ginger cayenne pepper for one minute
Add carrot mix and cabbage and cook for 5 minutes, stirring continuously
Add teriyaki sauce, soy sauce and chili powder and cook for 5 more minutes
Add scallions and remove from heat
Spoon about a teaspoon of the mix into the center of gyoza wrappers-fold over and seal with water
In a frying pan over medium high heat, cook about 1 tbsp of olive oil for 1 minute
Add potstickers and cook for about 3 minutes on each side (you could add about a 1/2 cup water and steam and cover as well for 5 minutes, but this didn't go over well with me; hence, the need for a steamer)
Let cool on parchment paper before serving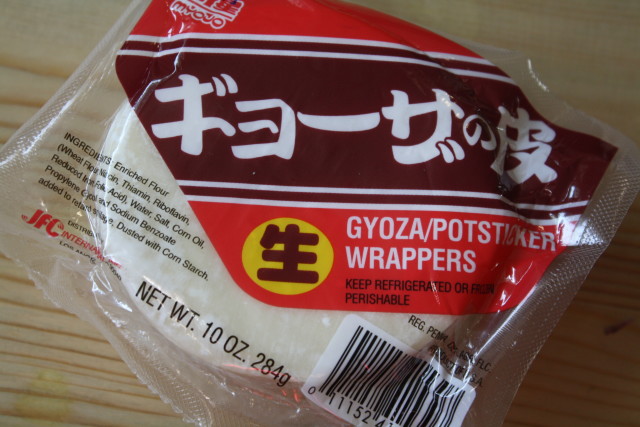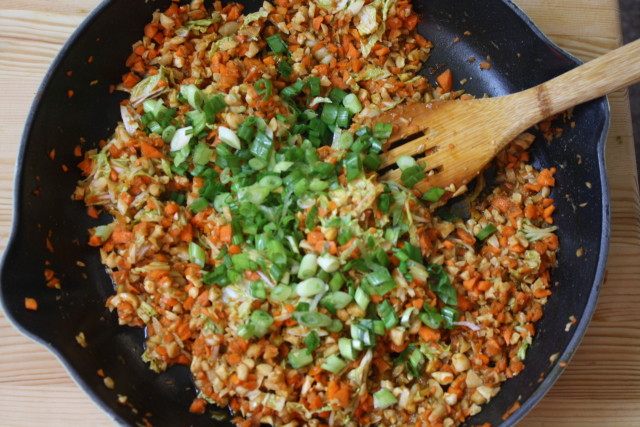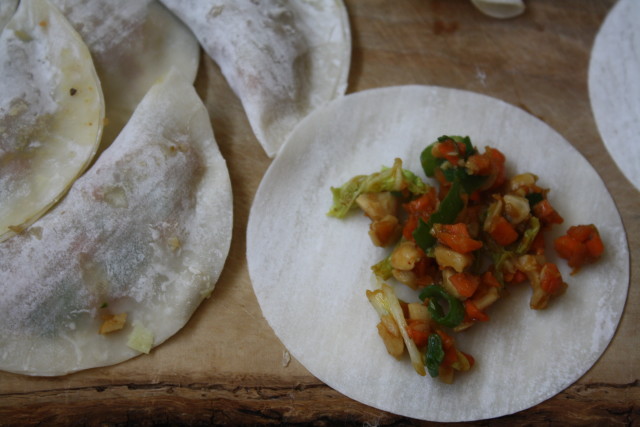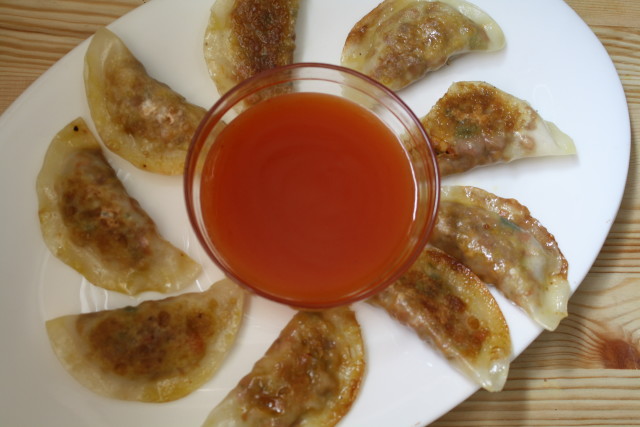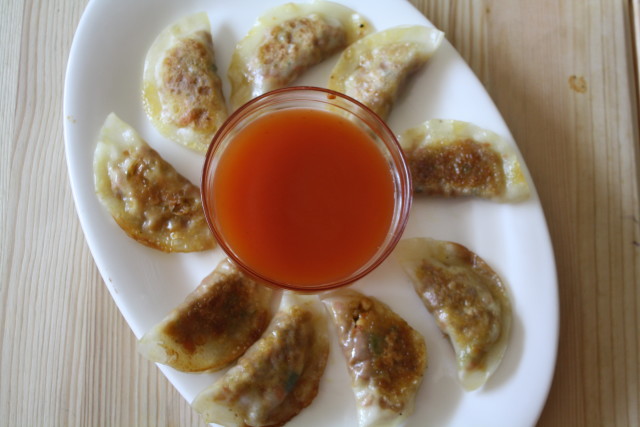 Related posts: