Hi, my name is Lisa.
Remember me?
You probably don't.
Blogging has taken a serious backseat to everything else in my life. Business is good-no, GREAT. Which is obviously, great. But it also means I've been cooking a whole lot of the same old, same old. Dishes I know work really well for me, and really well for clients. Leaving little to no room for creativity. Add nannying, traveling and a busy social life to that, and it REALLY means I'm spending zero time in the kitchen experimenting.
Insert sad face here 🙁
And let's face it-with the summer finally here, the last place I want to spend any extra time is a hot, sweaty kitchen. Expect to see lots of smoothie and salad recipes in the near future, IF I have any time at all.
But since I do miss writing and blogging so much, for now, I have to accept that my only blog outlet is product reviews, restaurant reviews and travel posts-which are all lined up for the next few weeks. 
So be patient and enjoy all the cool vegan stuff I have to share with you, even if it's NOT recipes.
Which brings me to this post-about the awesomeness of Freshy Bags and Suja Juice. Which are both actually perfectly applicable to my current, crazy busy life.
I recently got both of these items and that came at my most hectic week. 18 delicious,, vegan, cold-pressed, organic, non-GMO, delicious juices to get me through my longest days. A variety of flavors, lots of green and even an opportunity to send cases of them to my three favorite friends. Though most of them are a little higher on the sugar side for me, they are absolutely the only brand of juice I will ever buy from a non-juice bar. And you can find them almost anywhere for really great prices! 
Andddd I was able to store all these wonderful juices and keep them ice cold with the amazing Freshy Bag! I have NEVER been one to carry a lunch bag or insulated tote. Honestly, I just thought they looked super dorky and I'd rather have a warm lunch than not look cool. Kinda dumb, I know, but still. Luckily, Freshy Bags are solid black, kind of cool-looking and definitely serve their purpose. I can run around all day, from client to client, food store to food store and keep my lunch and juice nice and cold, even while it sits in my hot car the whole time. It also has a lifetime guarantee, comes in super cute colors and is made completely from non-toxic materials. It's the perfect size to hold a well-balanced lunch and it's been in constant use since I got it. Which is fabulous since we know how guilty I am of just skipping meals all together when I get crazy busy.
So thank you Freshy Bags and Suja Juice for the incredible products AND for the new blog content! Hopefully it won't be another month before you hear from The Vegan Pact again!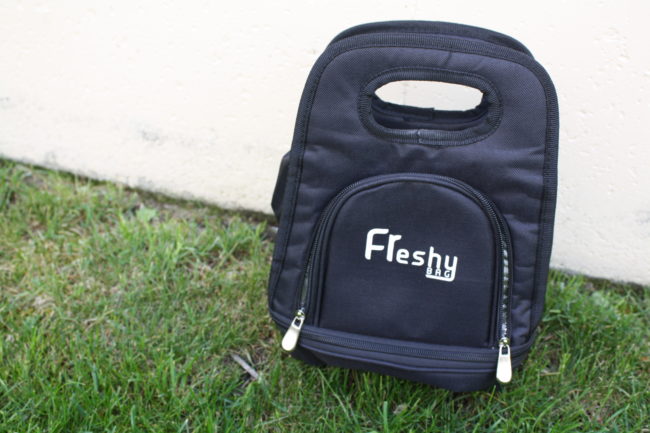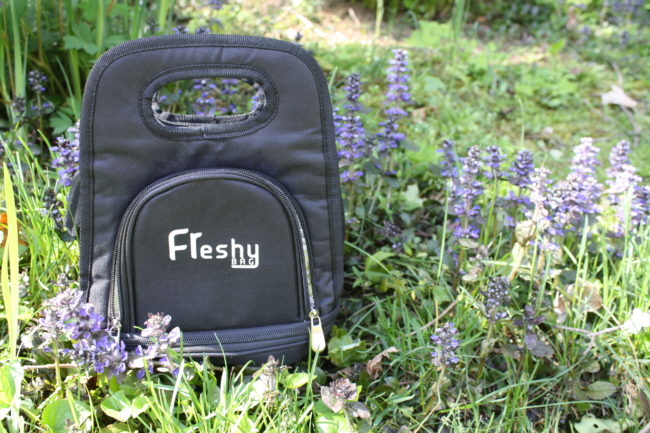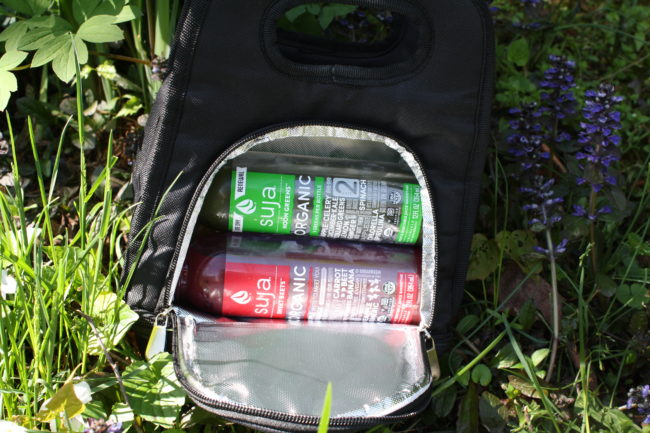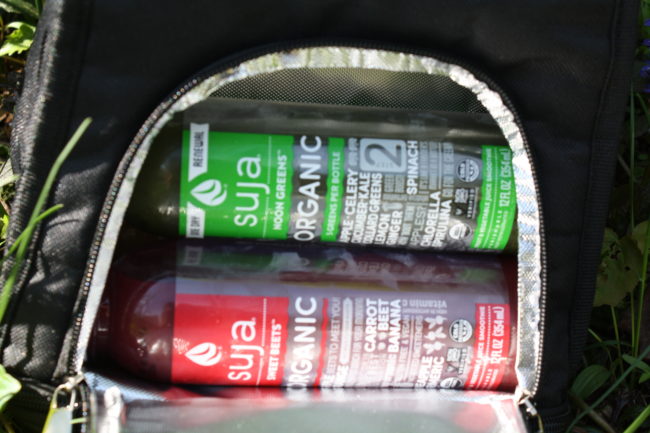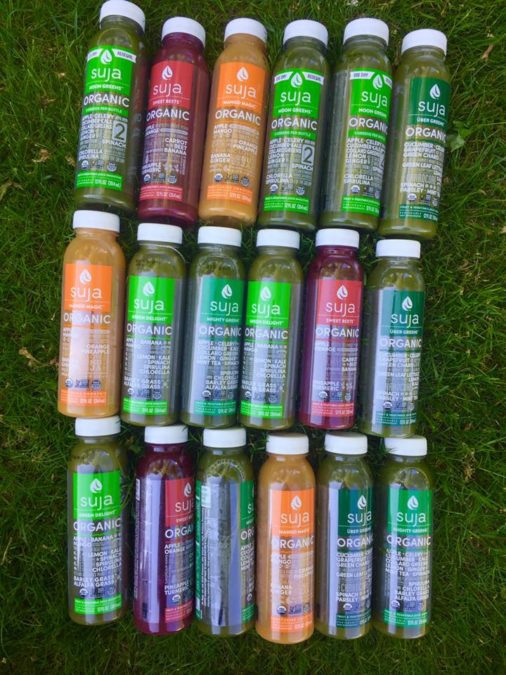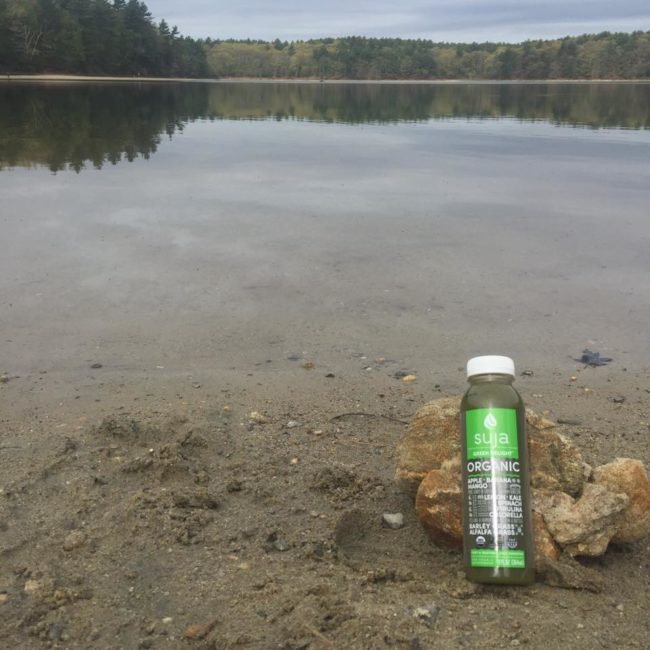 Related posts: