Sigh.
Another month goes by without much news from me. 
I am forever saying "This month. This will be the month I make time for blogging".
And then the month starts and it quickly turns to "Next month. Next month, I WILL make time for blogging".
And yet….here we are.
I've got all my meals for clients and classes on repeat. I've been doing this long enough now, that I know what meals work, which don't and which are the biggest hits with clients and students. So it's easy for me to fall into this rut of just repeating the same 'ol classics. The Shepard's Pies, tempeh meatballs, soups, stews, stuffed sweet potatoes, eggplant rollantini, butternut squash mac and cheese. I've got zero time for creativity in the kitchen with my class and personal chef work multiplying every week. Which is kind of sad. Because learning new recipes, coming up with new dishes and experimenting in the kitchen, was what made me fall in love with cooking. And now?
Well, now it's work. Fun work, don't get me wrong. I love what I do, but some weeks I wish food was just FOOD and not my career. That I could enjoy cooking and eating and not have to worry about feeding dozens of other people in the process. 
Why am I even talking about this?
I guess because with my crazy schedule, breakfast recipes or early morning creativity is about all I have time for. And I just REALLY wanted some new content.
This latte is far from groundbreaking. It's super simple and a recipe you have probably enjoyed at a smoothie/juice bar as of late. I am 100% addicted to turmeric at this point and feel SO much better when I consume it on a regular basis. I've been drinking this every morning and I feel like a million bucks starting each day with this healthy elixir!
2 cups organic plant-based milk (cashew or walnut are ideal-the thicker the milk, the better)
1 tbsp honey or maple syrup
1 tsp cinnamon
1 tsp turmeric
Pinch of black pepper
In a small saucepan, whisk together all ingredients
Warm mixture over medium/high heat and continue whisking for 6-8 minutes or until latte has thickened a bit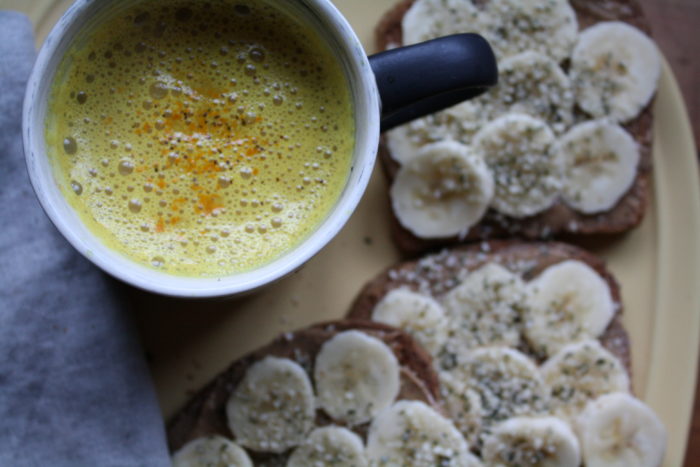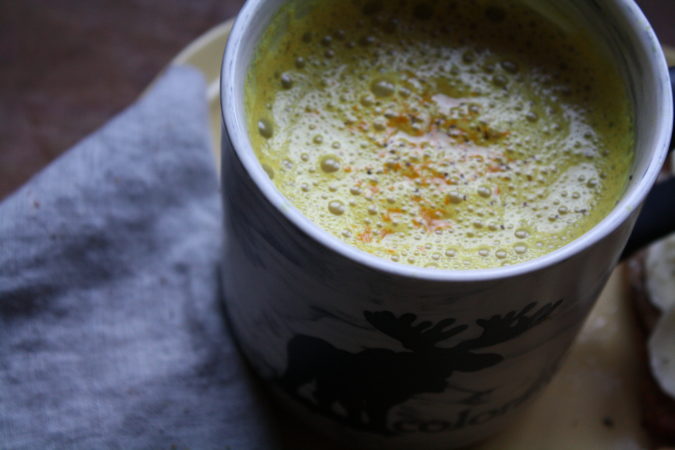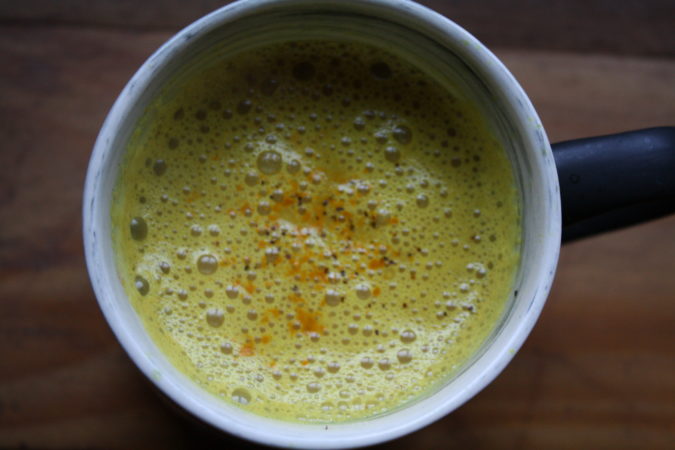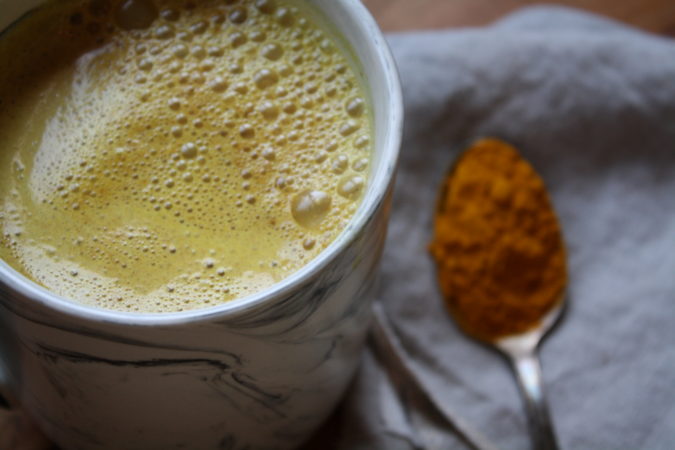 Related posts: