If you've been following me for awhile, you're no stranger to my yearly annual southern California eatery posts.
I've made the trip to San Diego every year, for the past five years, it's one of my favorite things to blog about. Can;t I just get paid to travel and eat vegan food? Why isn't that my real job?
This year was extra amazing because I went to a few new areas around SoCal, like Encinitas and LA, while still visiting all my old favorites. And all the amazing Cali vegan food porn was just a pre-cursor to all the Vegas food porn. Which was a pre-cursor to all the Colorado vegan food porn.
Long story short….this month didn't suck 😉
What are your favorite plant-based spots in California?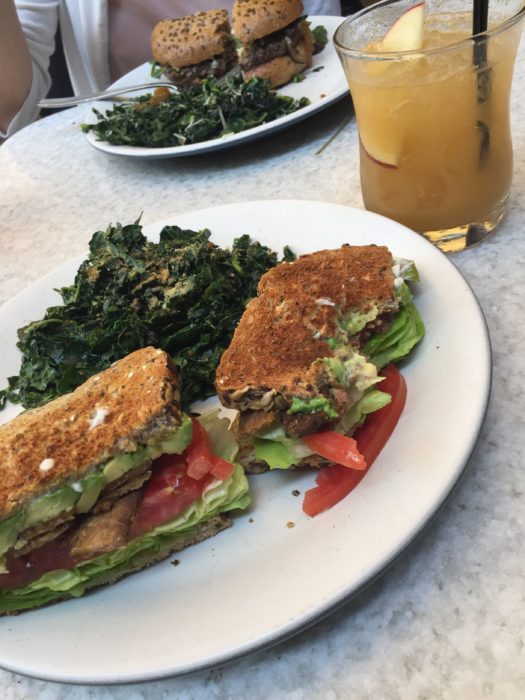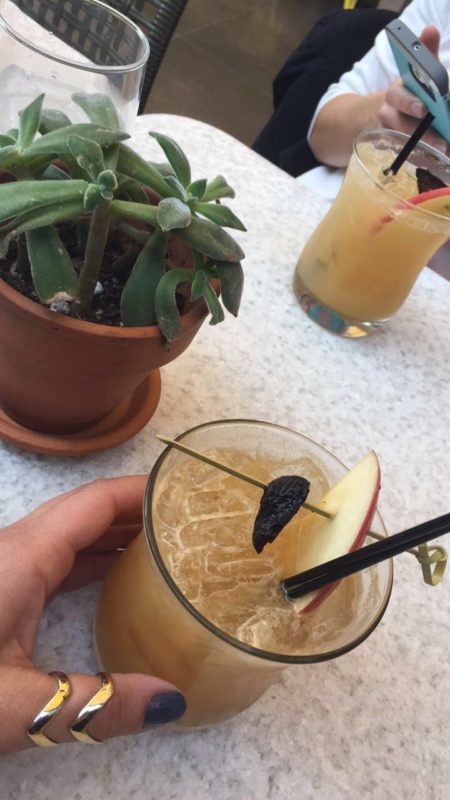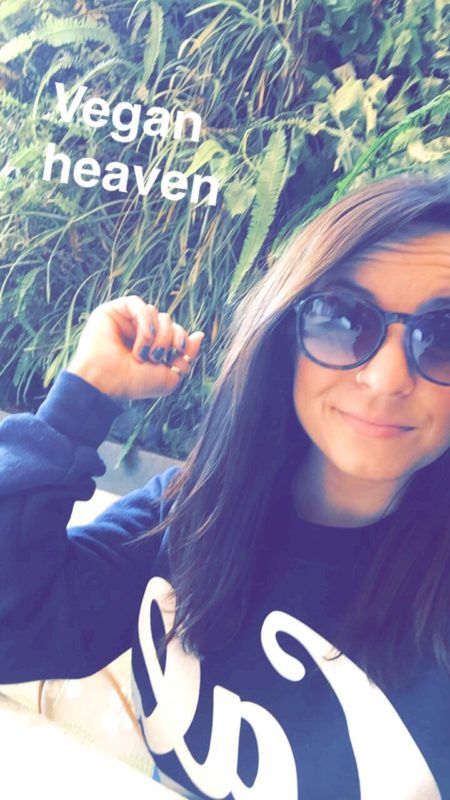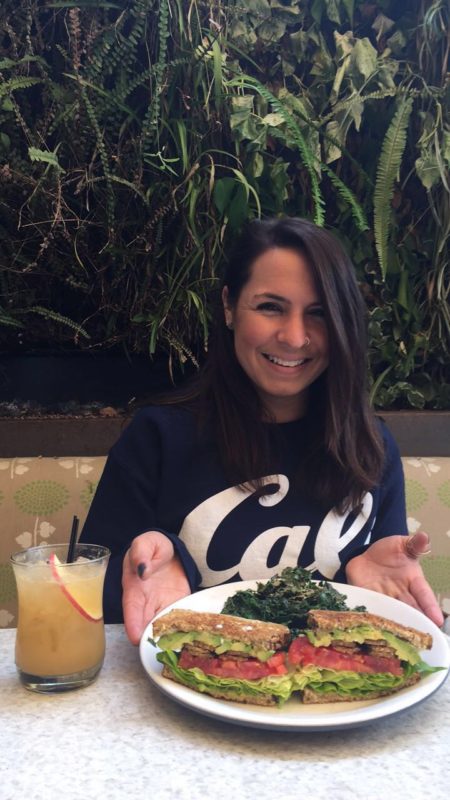 My first food stop was True Food Kitchen in Newport Beach, which was also my first trip to this area, in general. Their space is absolutely gorgeous, adorned with tons of plants, flowers and a vibrant outdoor space. Their food is SUPER fresh and although they aren't strictly vegan, they have tons of GF, vegan and organic options and a juice bar. I LITERALLY had one of the best drinks I've ever had here. Fig vodka Moscow mules, with fresh ginger and freshly pressed apple juice. SO AMAZING. I had the tempeh bacon sandwich, which was one of the best I've ever had. And trust me…I've had my fair share of TLTs. Their kale salad was super simple, but equally phenomenal.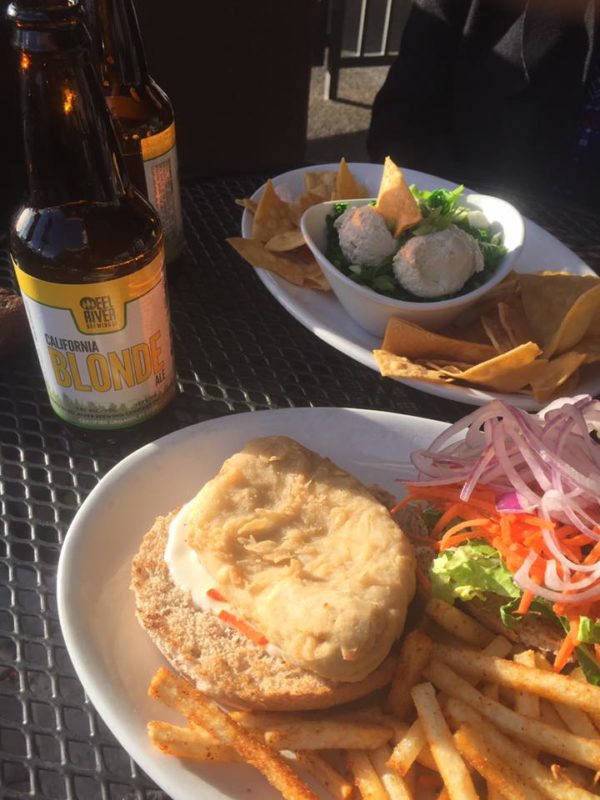 Native Foods is an automatic stop for me every time I'm ANYWHERE in California. It's a chain, but really great quality and they have tonssss of amazing options. I opted for the chicken ranch sandwich and a kale queso dip this trip, and it was delicious, as always!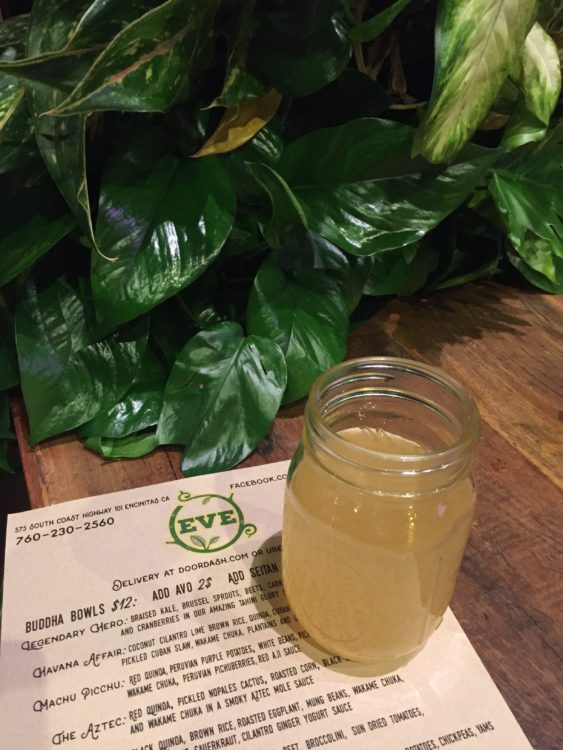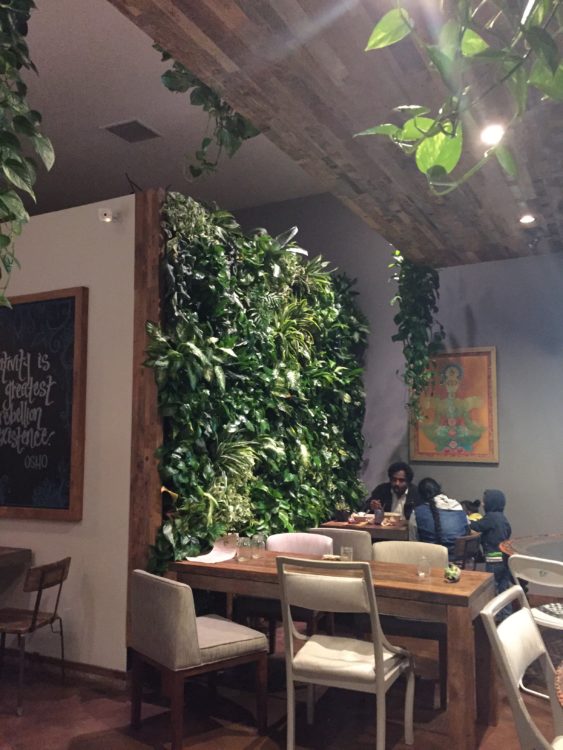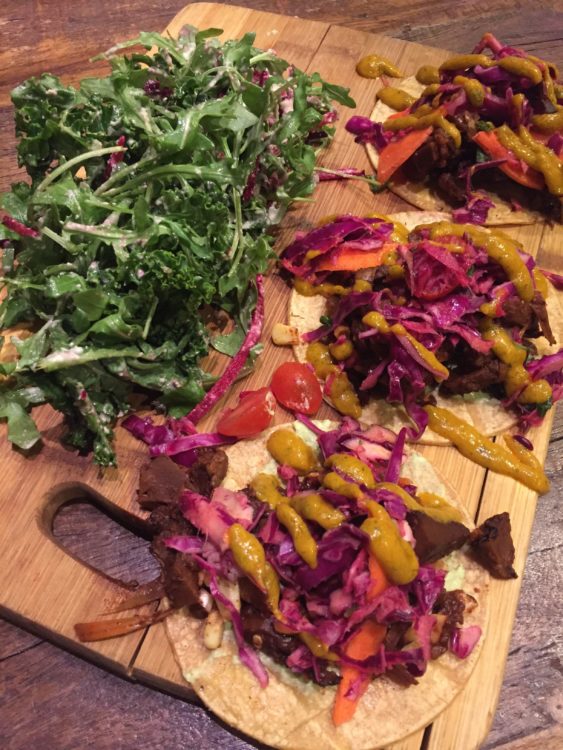 Eve in Encinitas might be my new go-to spot. With an entirely vegan menu, filled with elaborate bowls, salads, desserts, smoothies and lots more, they made it realllly hard to choose a meal. I went for their jackfruit tacos and they were far superior to any other jackfruit dishes I've had prepared in restaurants. They have on-tap kombucha, too, which is always a huge selling point for me. The space itself is really tranquil and chill, filled with plant walls, a lounge area and lots of health-related books to read. I could have spent all day there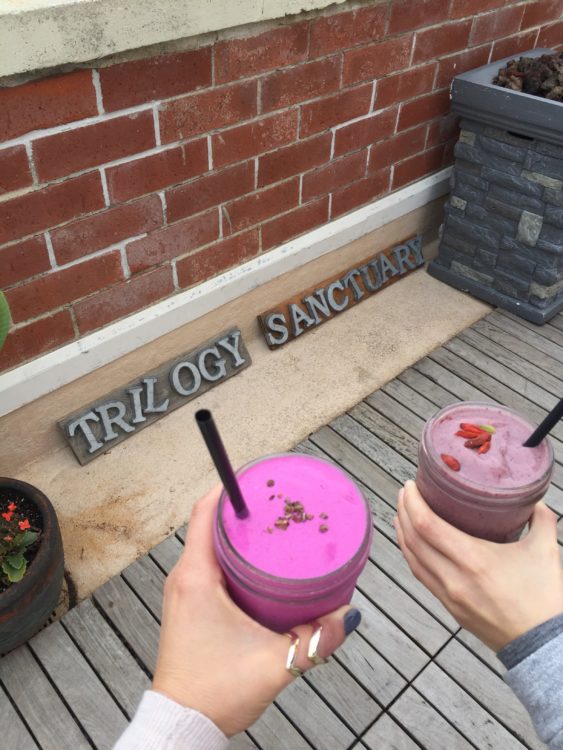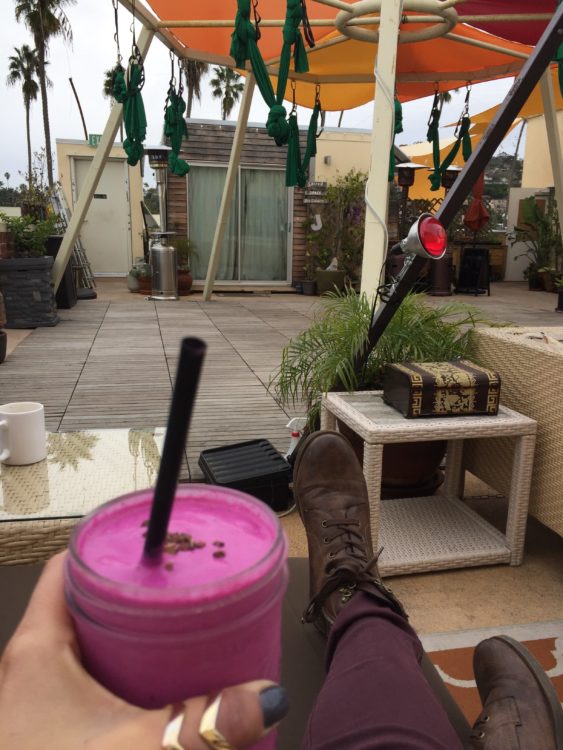 I didn't discover Trilogy Sanctuary in La Jolla until my trip last year and almost cried when I found it. It's a rooftop cafe and store where they hold yoga AND aerial yoga classes. Beautiful views, incredible smoothies and juices and an almost entirely raw vegan menu makes this place absolute heaven. I can't even remember what were in the smoothies we got but they were so dope and definitely the most vibrantly hued drink I have EVER had.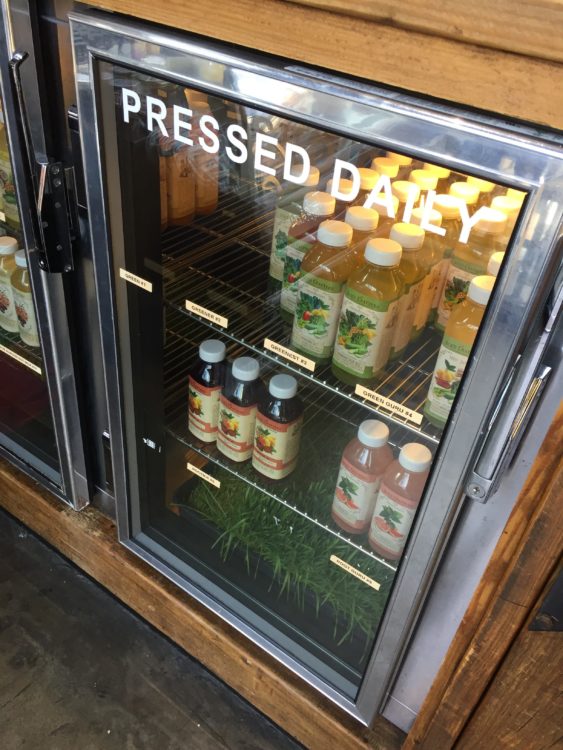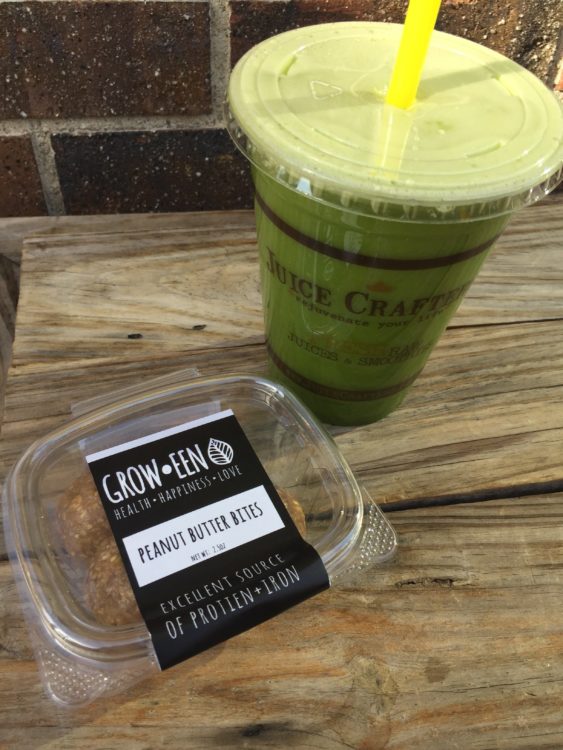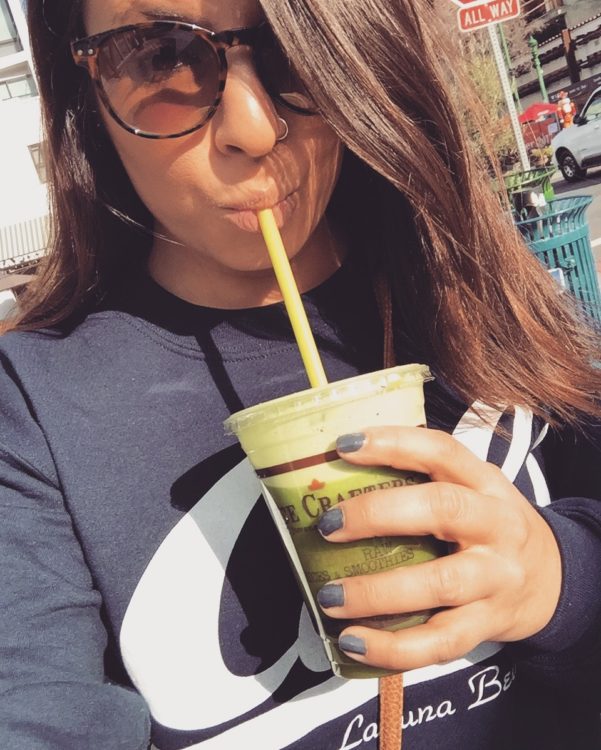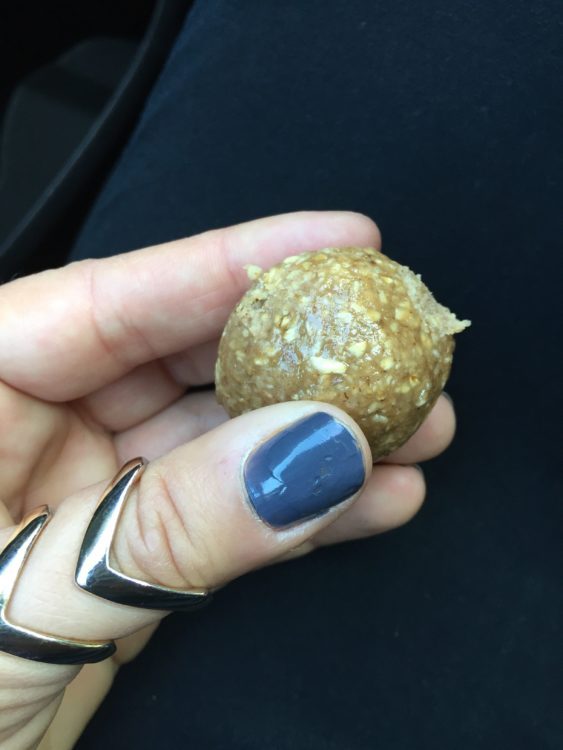 I stopped at Juice Crafters in Little Italy on my way out of SD onto LA, and it was really ideal for my short road trip along the coast. I went with a typical green juice because I hadn't had one in SO long. Their peanut butter bites were out of this world and super filling, but I still felt I could have ate about a dozen more!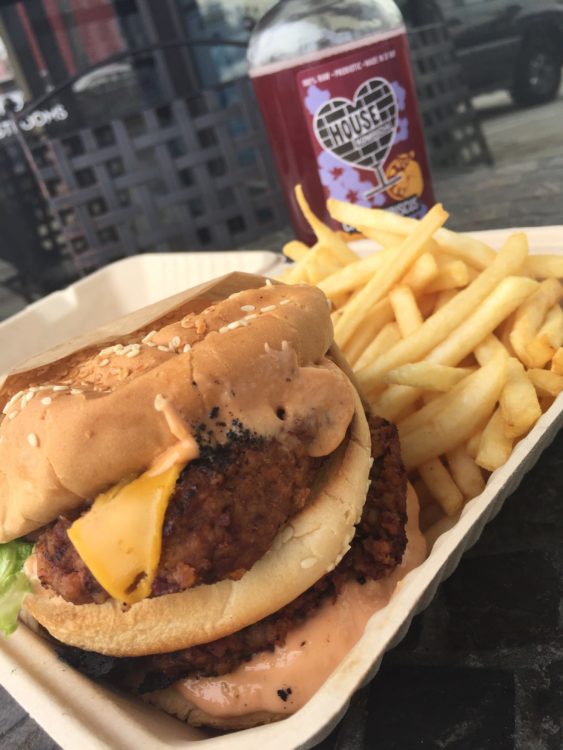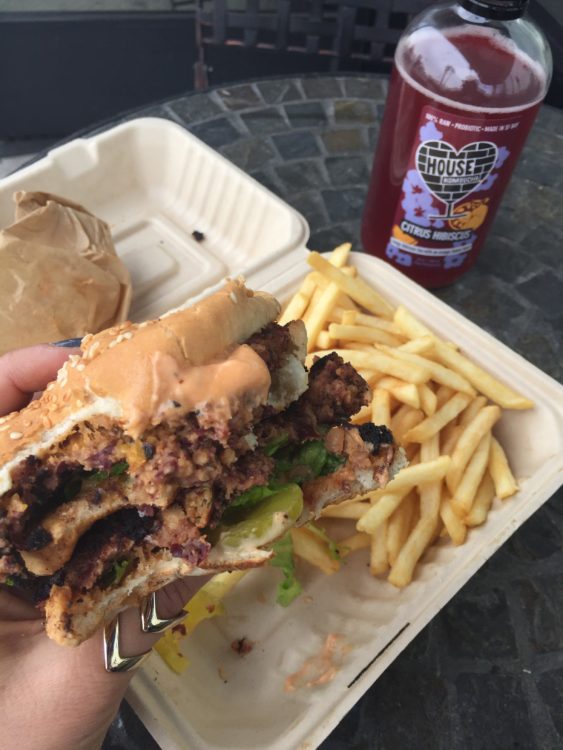 I wasn't fully prepared for this Big Mac at Organix in LA. One of my friends Instagrams this burger ALL THE TIME and he insisted I had to get one. I'm glad I listened to him, because it was one of the most insane burgers I've ever had. I honestly don't even know how I ate it, to tell you the truth. The thing was almost as big as my head, and I devoured every bite. Organix has a full vegan menu with lots of impressive offerings AND is housed in an all-vegan grocery store. So incredible! It was the best possible kick off to my short time in LA.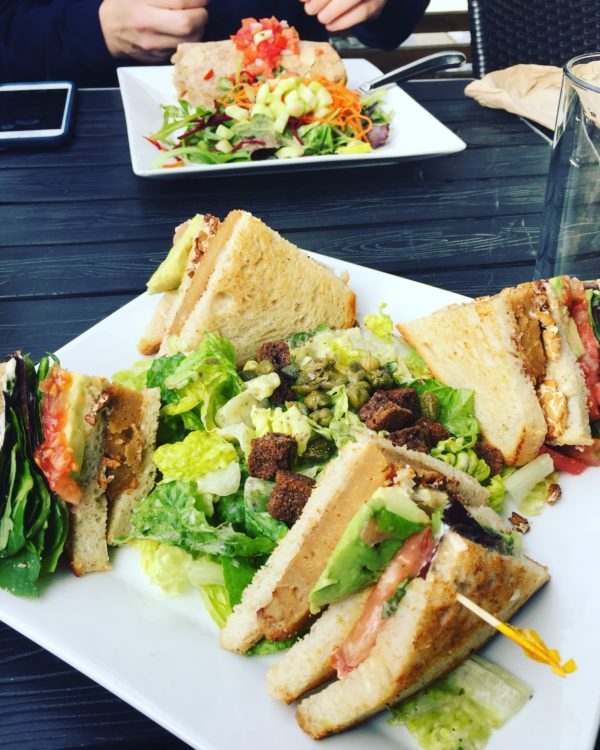 I met the same friend who recommended Organix at Real Food Daily, where we met my friend Connor, who is also vegan and one of my absolute favorite people. They both LOVE this spot and I totally understand why. Their food seems like regular vegan fare, but it is absolutely unreal. Connor and I went with the seitan and tempeh bacon club sandwich with kale Caesar and I was in love. Jay had the burrito, which seemed pretty basic, but was actually also really impressive.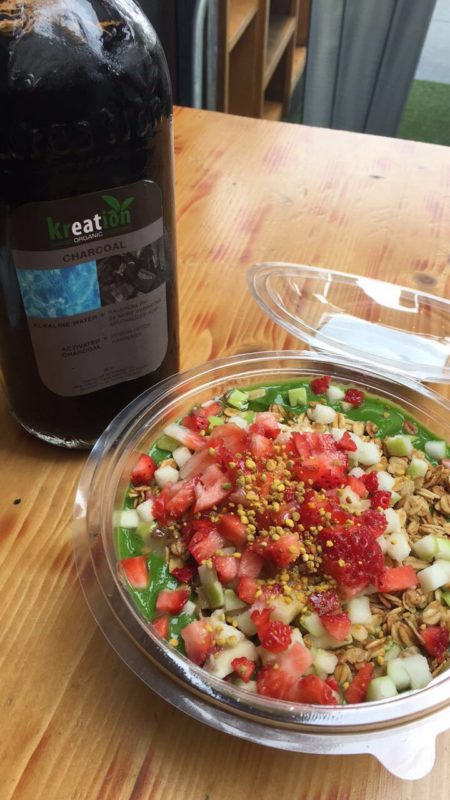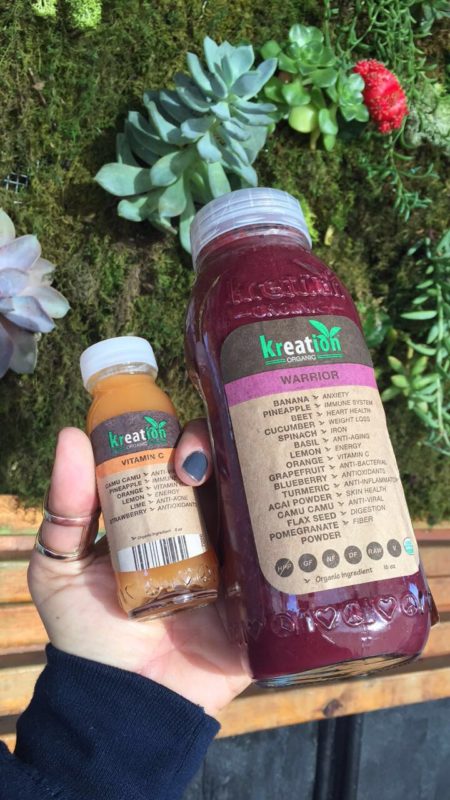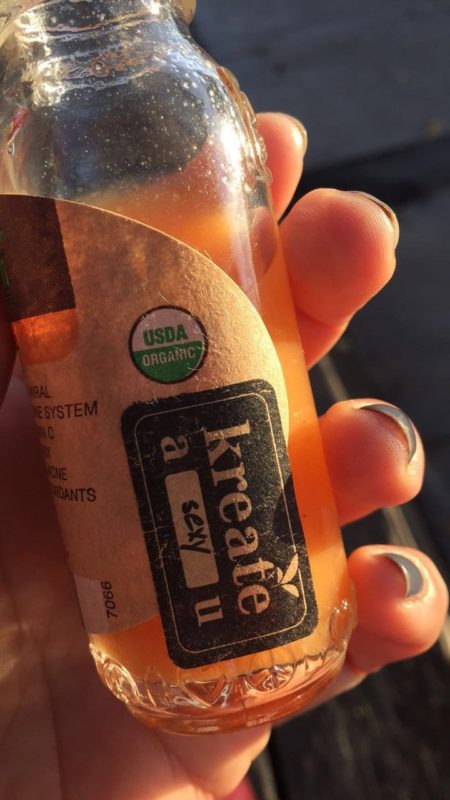 Related posts: