Hemp is honestly one of my ultimate favorite health foods. I sprinkle it on LEGIT everything. Salads, granola, smoothie bowls, yogurt, thrown into sauces and dips…you name it and I will add hemp hearts to it. 
High in protein, fiber, omegas and iron, it is one of the top ways I make sure I'm getting an adequate amount of protein everyday. I usually use 4 tablespoons in a smoothie or on top of a smoothie bowl every morning, which packs about 15 grams of plant-based protein right off the bat. 
Though the weather has been unseasonably warm for February (it was almost 80 the other day in Boston-EIGHTY!), I haven't been totally in the mood for a chilled smoothie every day. I've always found warm oatmeal to be utterly boring, but decided to try and make an acceptable batch, which led me to this recipe by one of my faves, Oh She Glows. 
And now, I've been inhaling high-protein bowls of oatmeal every day! I think the added sweetness of the sauteed bananas really seals the deal for me, but the PB is obviously super crucial to how tasty it is, too. Shout out to Bob's Red Mill for my favorite hemp hearts!
1 ripe banana, broken up
1/2 tbsp coconut oil
1/2 cup gluten-free rolled oats
1 1/4 cup almond milk
2 tbsp organic peanut butter
1 tbsp chia seed
1 tbsp hemp hearts
1 tsp cinnamon
1 tsp pure vanilla extract
In  a saucepan over medium heat, saute banana in coconut oil for 3-5 minutes, stirring frequently
Add all remaining ingredients, stir, and bring to a boil
Reduce to low heat and stirring often, cook for 10-15 more minutes or until desired consistency is achieved
Top with more hemp, peanut butter, nuts, coconut, whatever your heart desires!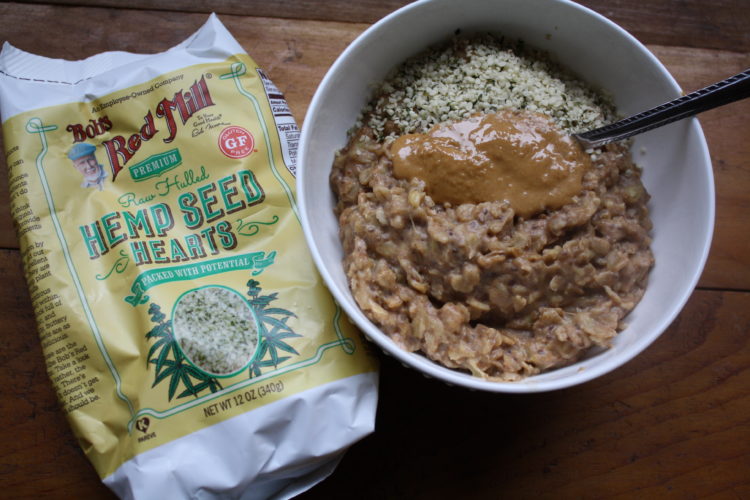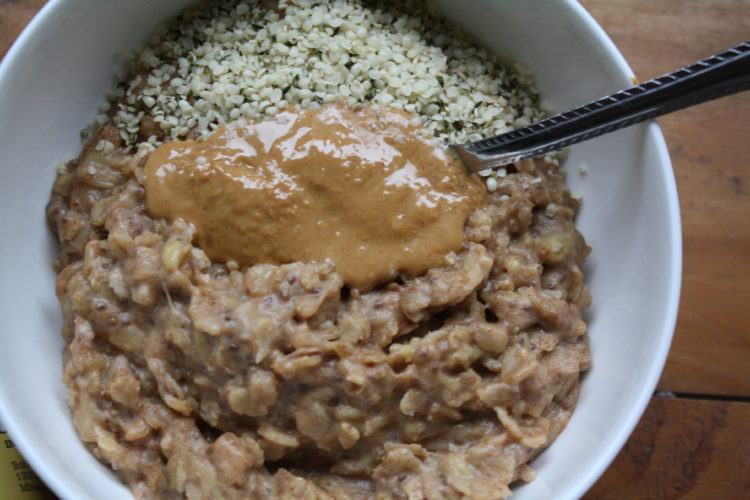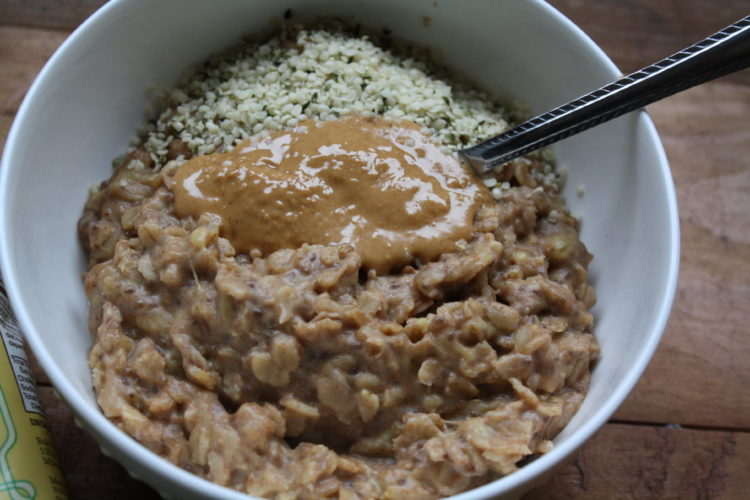 Related posts: