Clearly, I've been lacking in the content department as of late. Which means business is good. Which is always good, right?
Except I miss blogging. And the posts I miss the most are the ones where I just get to brag about all the amazing vegan food porn I get to experience when I travel. And it's been a solid two months since my last Colorado trip, which means I'm alreayd overdue for a mini excursion.
Lucky for me, I'm at the airport waititng to go to Nashville right now and will hopefully stumble across some amazing new vegan eats.
And recently, my favorite person in the world and I decided to get the hell out of Boston just for the day and basically just decided to eat and drink our way through Providence, Rhode Island. Which I hadn't visited in about 10 years-which was longgggg before I would have EVER contemplated being vegan. And who knew that it's actually an awesome spot for vegan eats?!
Our main point of interest was Julian's for brunch. And as soon as we stepped inside, I was already in love. I love the weird, hipster decor, dark artwork, and elaborately adorned bathroom that had Pez lined walls and a TV that was constantly streaming 80's movies. We expected a long wait-which there was. But thank god they have some of the best bartenders I've ever encountered who made sure we were constantly with a drink in hand while we waited for a table. They've got dozens of crazy flavored drinks and mimosas-we got the Purple Haze mimosas and Sweet Tea Hibscus cocktails and they were UNREAL.
AND THE FOOD. First of all the portions re out of control. Though the food we got were really just sandwiches, the entrees, full meals and French Toasts were ginormous and almost made me full just watching other people get served them. We went for the falafel wrap, and even though that seems like a pretty basic choice, it was honestly one of the best falafels I've ever had. They also have pumpkin vegan pancakes AND vegan berry French Toast. Julie chose the pancakes and we shared with with coconut whipped cream and they were HEAVEN.
I was supppperrr stoked for their steak and cheese sandwich, which we also shared. It was really, really, really good, though it didn't really live up to it's name. It was more of a seitan, mushroom, spinach, tomato and cheese wrap than the Philly cheesesteak sub I was imagining. It was still dope, just not exactly what I pictured. Especially since we all know how I feel about mushrooms. And if you don't know…well now, you know that I hate mushrooms.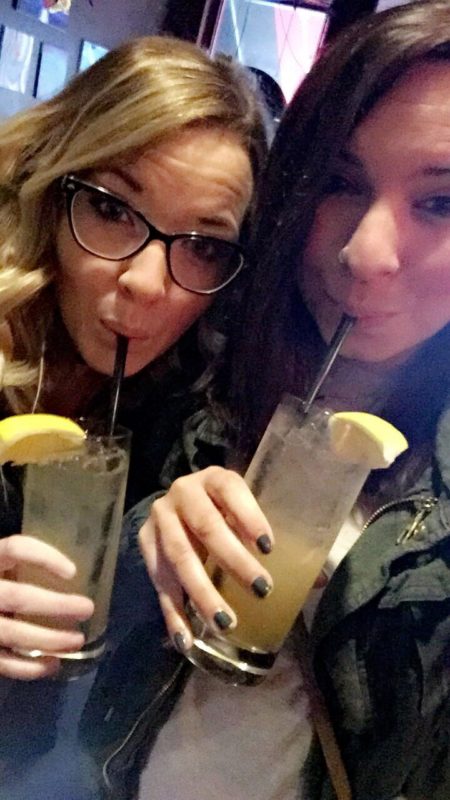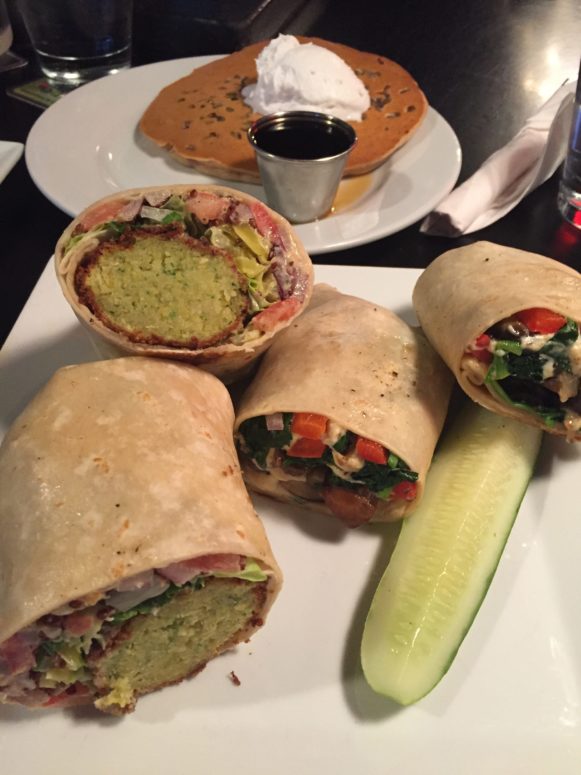 Our second stop was Wildflour which was almost more impressive than Julian's. Full of tons of vegan and gluten-free cookies, brownies, cupcakes and other sweets in addition to delicious fresh juices, coffee and tea, this place was absolutely adorable and I was really impressed with both the decor and the offerings. We got a mix of chocolate peanut butter bars and almost every cupcake they had in stock. Carrot cake was the obvious favorite of mine but the chocolate chip cookie dough and chocolate peanut butter were equally as amazing.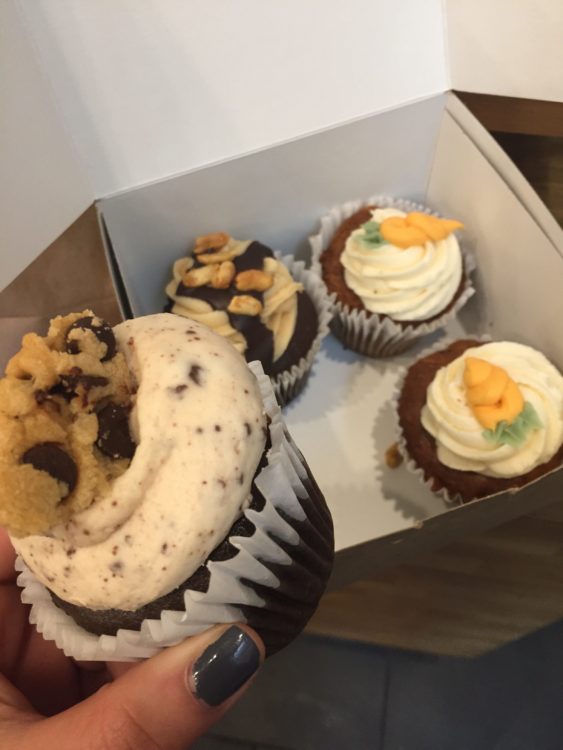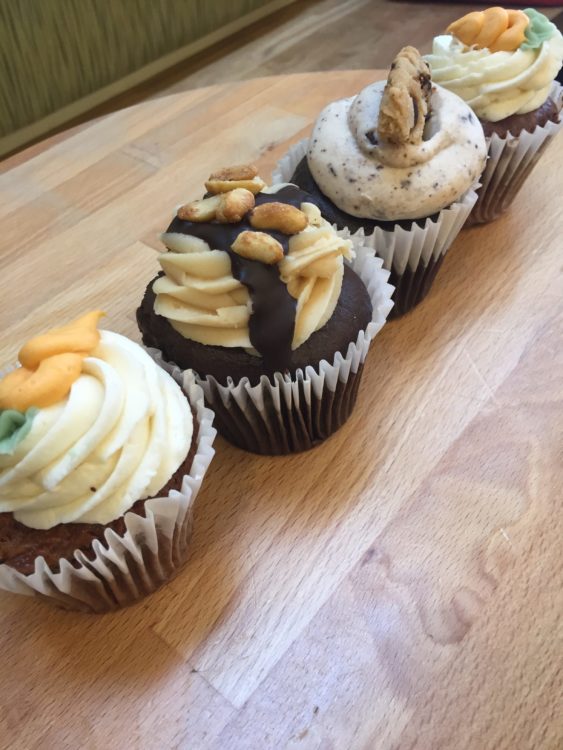 Next door to Wildflour was Garden Grille, but we were way too full to make a stop there, too. I've heard nothing but good things about it though, so it's on my list to try when I revisit in the summer!
Related posts: