Clearly, I've been on the move as of late. I went directly from San Francisco to New Mexico, to which I have MORE travel eats from that trip. Get used to it, as I'll be making my rounds to California for my usual yearly food porn 😉
In the meantime, I've still be exploring lots of options in Boulder, Denver and some other nearby towns. I joined a Denver vegans group on Facebook and members are constantly offering suggestions on where the best plant-based hidden gems are around Colorado. Some of them are really hole-in-the-wall, which I adore, and I've got some really amazing fare in the most unusual of places. Check them out!
First things first. I have to admit that I really do NOT like Chinese food. Never really have, vegan or otherwise. Sure, I love a good scallion pancake, but that's about it. My friend in Boulder mentioned that Tsing Tao has a vegan buffet every Monday and Thursday night though (and was MSG-free), so I decided to give it a shot. I was pleasantly surprised at how mouth-watering a lot of their options were. Though slightly greasy, and primarily soy-based, most of their dishes weren't overly heavy or upset my stomach, like 99% of all the other Chinese food I've ever have. Numerous veggie noodles dishes, stir frys and seemingly dozens of mock meat dishes made for delicious variety, and I sampled almost everything. Their orange sweet and sour chicken was so on point, and so was their Mongolian beef and veggies and their fried "egg" rolls. I was also introduced to these delicious red bean paste balls, which were simple, but indescribably delicious. For the amount of food we got for $15, I was completely satisfied and will absolutely be going back sometime in the very near future.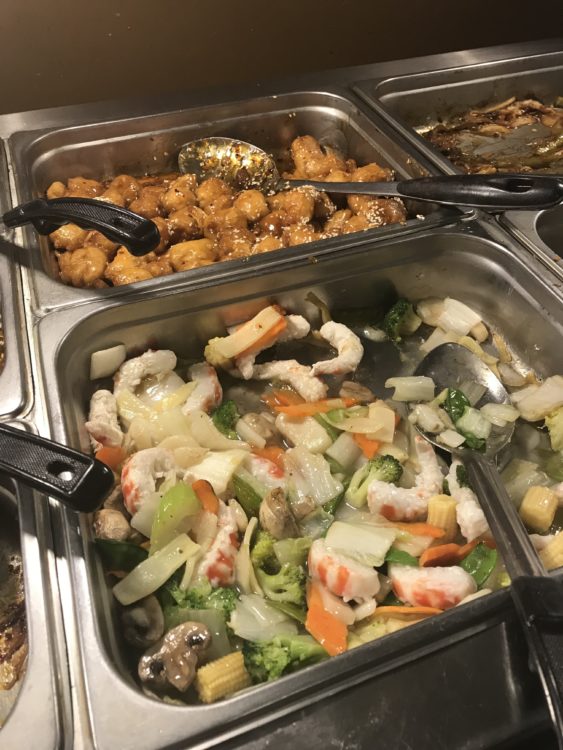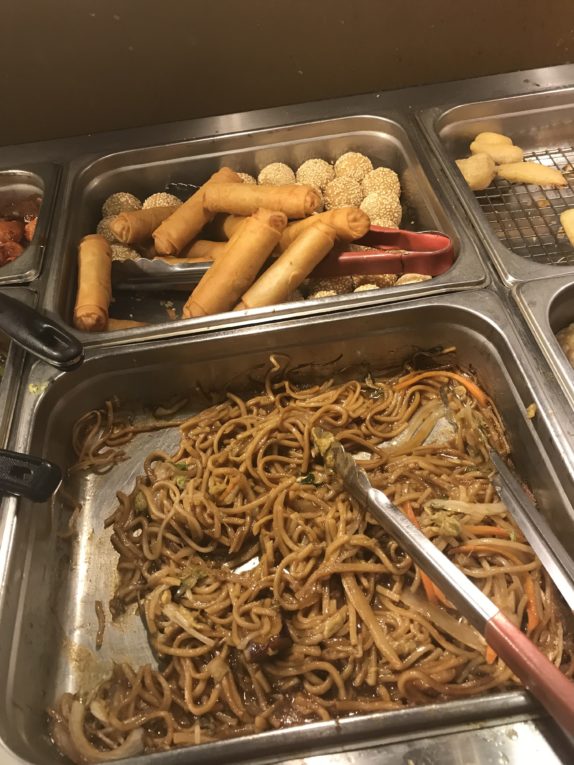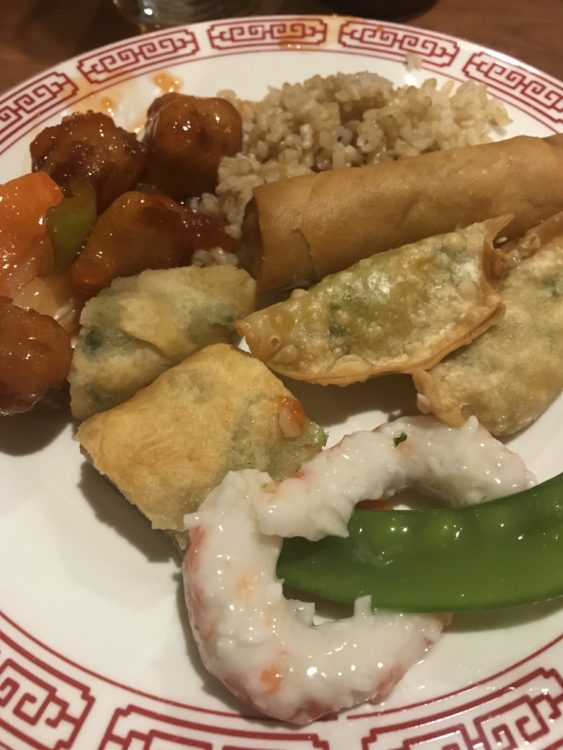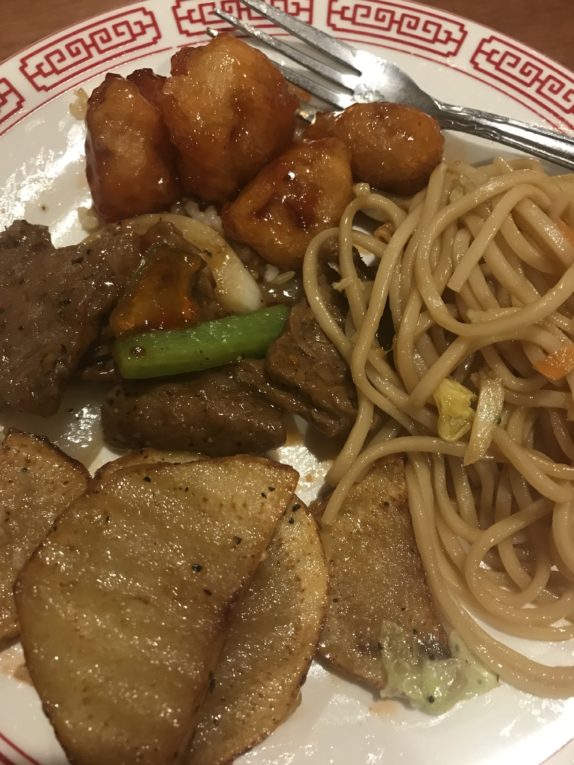 This is not the first time I've mentioned Sun Deli. It's probably the third or fourth, to be honest. But it's one of my favorites in Boulder, for their long list of vegan pizzas, subs and calzones. Anything they made here, they can make vegan, and it's always dope. This time, I went for their gardein buffalo chickn calzone with Daiya and it was the perfect Saturday night take-out for our super long movie night a couple weeks ago. 
And I mean, really…this picture just speaks for itself 🙂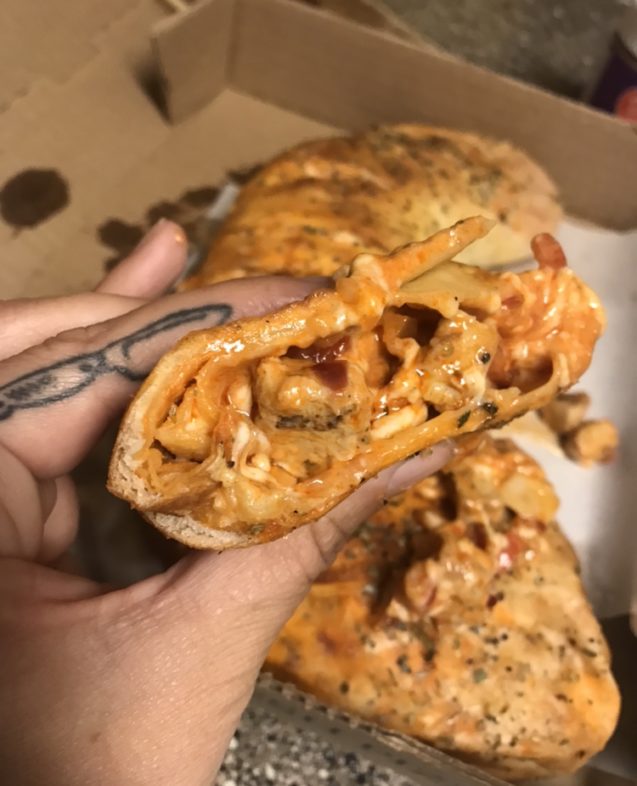 Next Door is actually a great downtown Boulder spot if you're in the mood for some solid drinks and smaller vegan plates. Though they have a vegan hummus and chickpea flatbread, kale chips and a roasted veggie salad, I chose all their really simple sides. I had their homemade potato chips, a basic, yet delish arugula salad and a soothing cup of Thai butternut squash soup. All three were impressive, yet totally minimal. The soup and grilled bread was especially comforting, and I'm working on my own curried soup recipe now!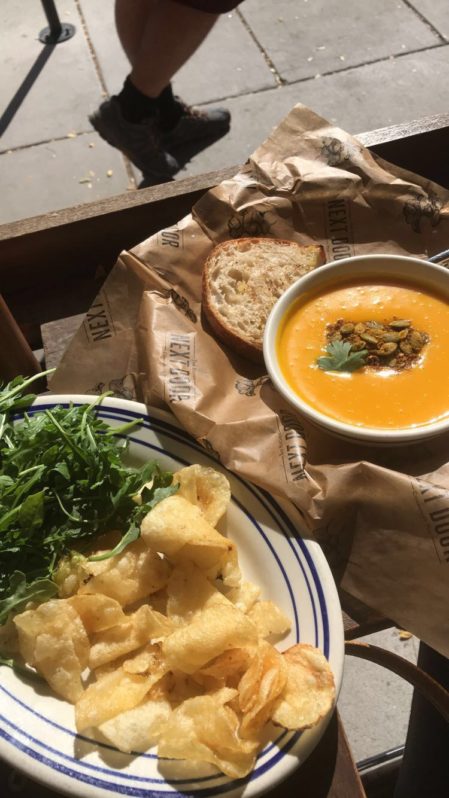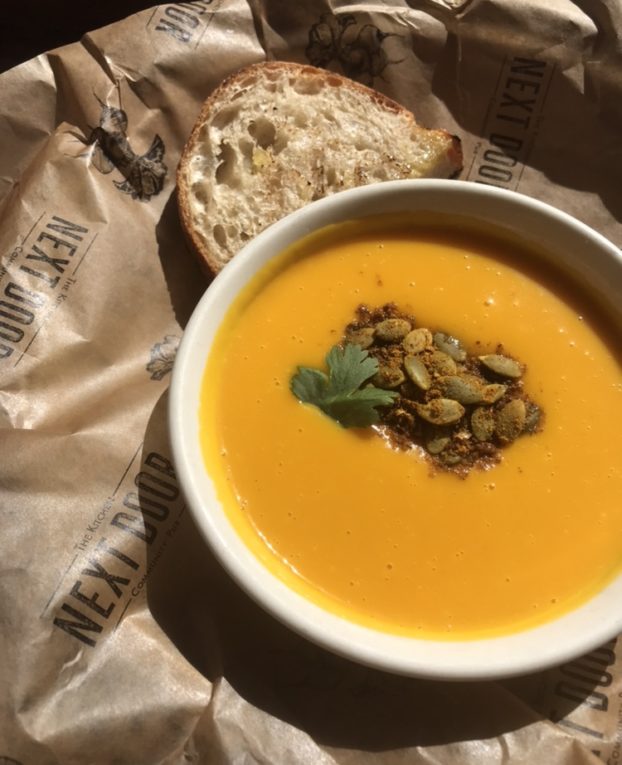 And here's my new fave! I'd been scoping out this place for awhile, and knew it was known for it's funky vibe and interesting eats. We decided to go here on Halloween weekend and it really was a perfect time to visit, what with all the weird costumes. Although, I'm inclined to say mine and Steve's Stranger Things costumes were by far, the best 😉 
I was overly excited for their jackfruit tacos and Frito pie, but was slightly disappointed when I discovered they were only on the happy hour menu. Guess that just means we need to go back again soon so we can try everything! This time we got the fried pickles with ranch dressing, mac and cheese and a Field Roast corn dog. I'd never had a vegan or non-vegan corn dog before and I actually friggin loved it. The cornmeal batter was sweeter than I imagined it would be, but it balanced out the savory veggie dog perfectly. The mac and cheese was fairly light compared to most variations I get, but it was flavorful and garlicky and just as good as any one I make homemade. The fried pickles were also legit, and everything was ridiculously cheap, which I was also a huge fan of. Sputnik, I can't wait to see you again soon-and maybe next time the lighting will be better next time!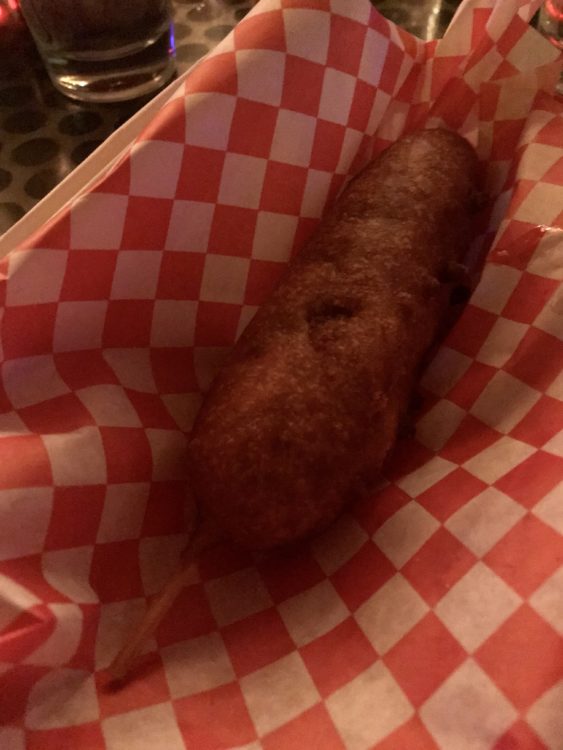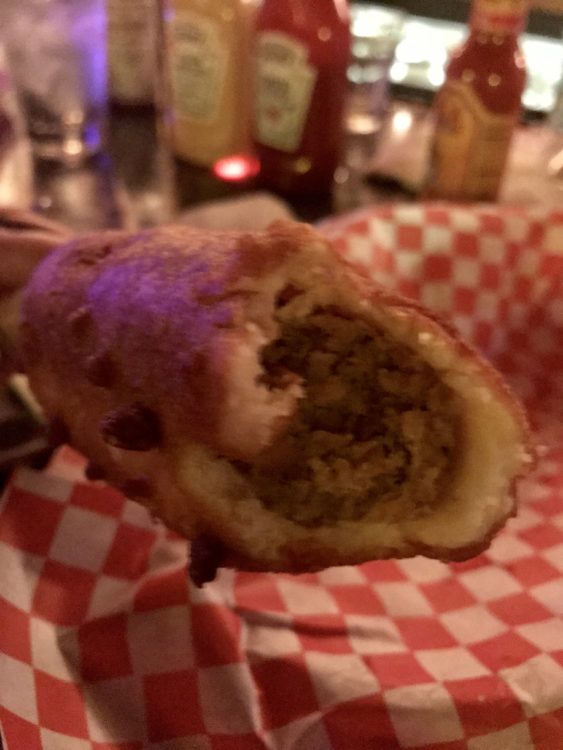 Related posts: