If you follow me on any form of social media, you know I have fallen deeply in love with the vegan mozzarella from Miyoko's Kitchen. I first used it in these Beyond Meat stuffed meatballs from Conscious Chris a couple weeks ago, and it was one of the most epic meals I have EVER made at home. 
JUST LOOK AT THEM.
Gooey, stringy, cheesy. Crispy, mouth-watering exterior and flavorful, oozing interior. I was elated.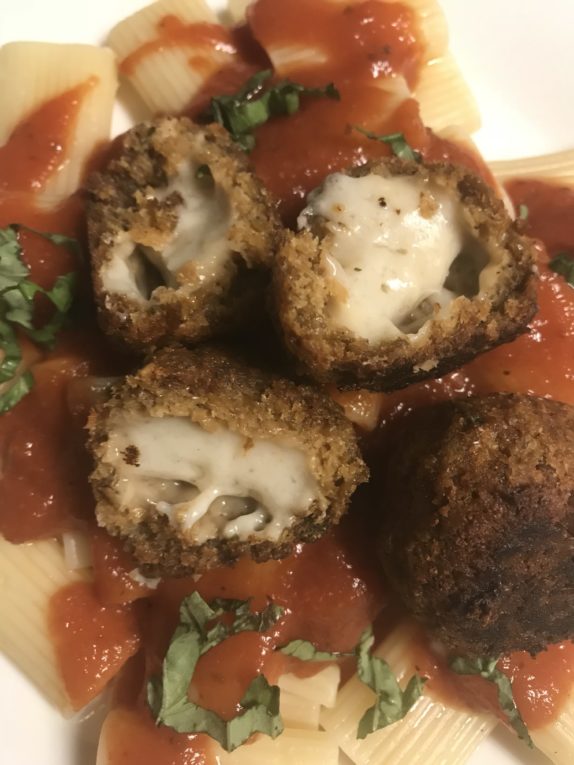 We quickly used it for pizzas a few days later, and although they tasted incredible, I found that the cheese didn't melt QUITE as well.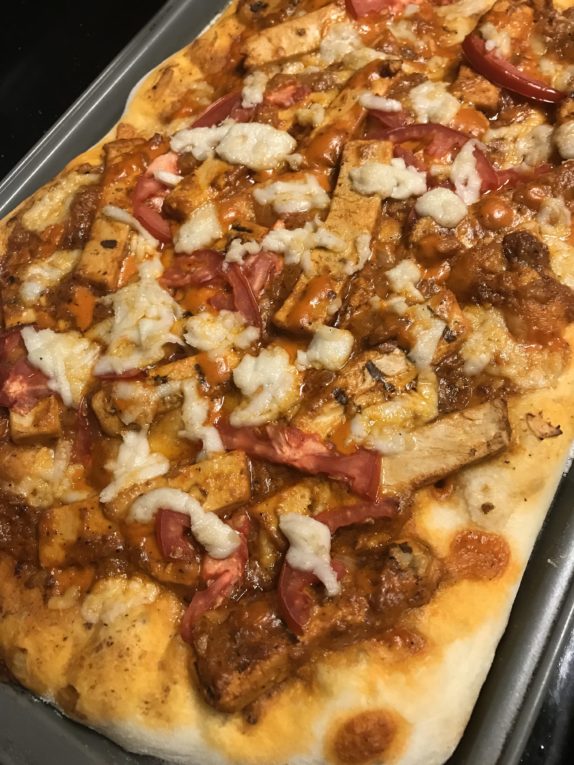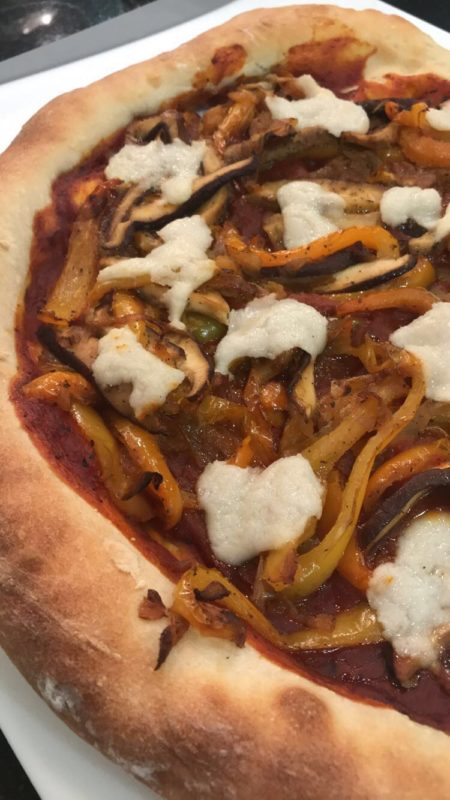 After a few more trials, I found that they key to a really stellar melt is shredding it first, cooking it at higher temps or covering whatever you're baking with foil. And then it gets suppppperrrrr amazing!
This lasagna recipe is totally adjustable. This version includes spinach, artichokes and zucchini, but made for an insane amount because I was feeding 16 people with it. I didn't really measure everything out, so play with your own additions and desired veggies. All you need to DEFINITELY include is the mozzarella, tomato sauce, pesto and brown rice noodles. Or regular noodles, I just find the gluten-free version makes for a lighter lasagna and not having to boil the noodles saves me a lot of time and energy.
Oh, and the photo of the finished product below is NOT the large version! Everyone ate it so fast, I didn't get a picture of it, but made a mini version with leftovers the next day, since everyone wanted more 🙂
15 brown rice lasagna noodles
2 jars preferred organic tomato sauce
2 yellow onions, chopped
3 cans organic artichoke hearts, drained and chopped
2 cups sliced zucchini
10 oz baby spinach (or more if you like alot!)
1/2 cup pesto (I used the new cashew and kale version from Trader Joe's)
1 package Miyoko's mozzarella
Oregano, basil, salt and black pepper to taste
Preheat oven to 350 degrees
In a large skillet, saute onions in olive oil over medium heat for about 10 minutes
Add zucchini and artichokes and continue cooking over medium heat for another 10 minutes or until zucchini starts to char a little
Add spinach and a little water, cover, and let steam for 5 minutes or until spinach is wilted
Pour enough of the tomato sauce to cover the bottom of a 9X13 casserole dish
Layer five of the noodles ontop of that (I usually get 4 lengthwise, break one in half and then have it cover what's left, horizontally)
Pour half the veggies ontop of the noodles and cover with 1/3 of the mozzarella
Cover with half the pesto, then more sauce, then noodles again
Add the rest of the veggies and another 1/3 of the mozzarella, and the rest of the pesto
Top with more sauce then the remaining noodles
Add more sauce and then final 1/3 of the mozzarella
Cover tightly with foil and bake for 45-50 minutes, at 350 degrees
Remove foil and bake for another 10-15 minutes
Serve!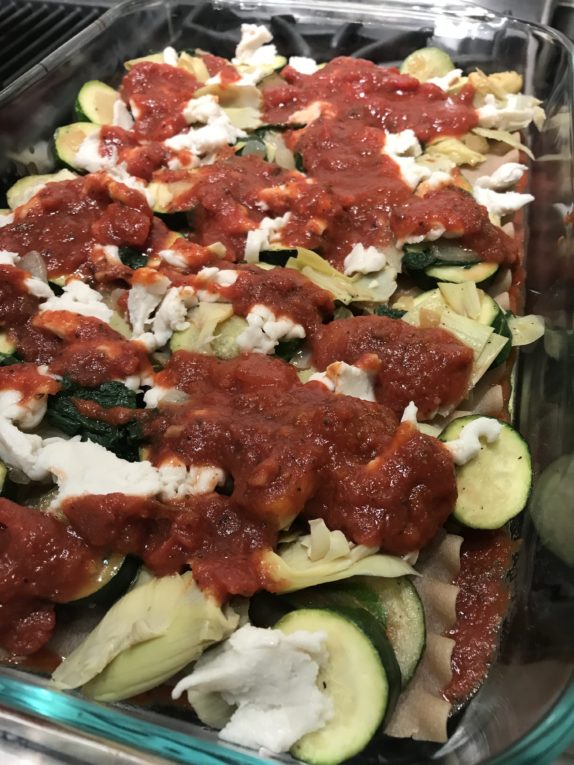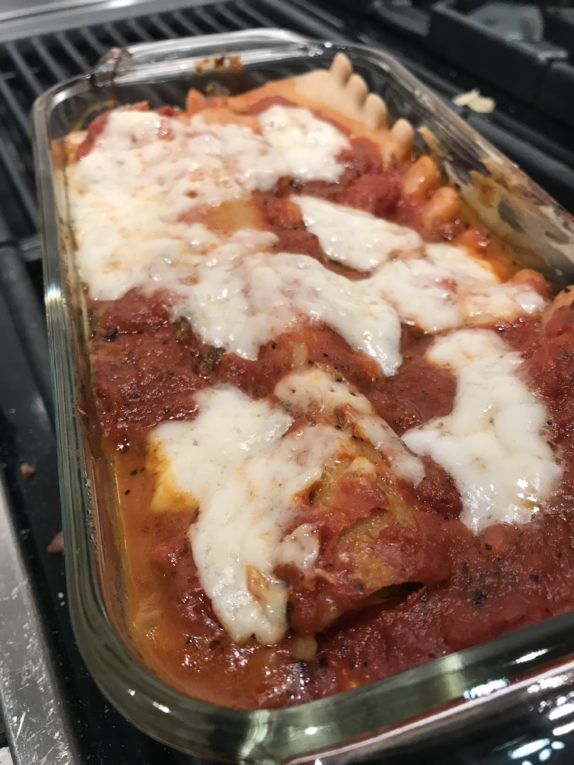 Related posts: