5 B's in one title? This post means business.
Delicious business, that is.
My friend Julie showed me this beautiful pin of a Quinoa Bruschetta and even though it LOOKED really good-the recipe itself seemed pretty bland to me. And it was missing a huge bruschetta requirement-the yummy garlic bread! Come on, there is not bruschetta without bread.
And yeah, there is generally know barley in bruschetta either. But that's just an added bonus.
I've always loved barley and I need a serious break from quinoa. It went perfectly with this dish and the garlic bites made it AMAZING. Served cold or warmed up, this bowl is a nice little treat

1 cup pearled barley
3 cups water or vegetable broth
3 cups baby spinach
1 1/2 cups fresh chopped tomatoes
1/4 cup diced red onion
1/4 cup chopped fresh basil
2 tbsp olive oil
2 tbsp balsamic vinegar
1 tsp sea salt
1/4 tsp black pepper
GARLIC BASIL BITES
1 tbsp olive oil
4 cloves garlic, minced
3 tbsp fresh minced basil
Sprinkle of salt and black pepper
For the barley, simmer barely and water or broth for about 45 minutes or until tender and a bit chewy
Preheat oven to 400 degrees
Prepare pizza dough
Spread olive oil ontop, then top with garlic, basil, salt and pepper
Bake at 400 degrees for 13 minutes
When baked, chop dough into little pieces (I only used half and topped the other one with tomatoes and made a flatbread pizza)
When barley is done, stir in olive oil, balsamic vinegar, salt and pepper and garlic bites
Mix tomatoes, onion and fresh basil together
Serve barley and top with spinach and tomato mix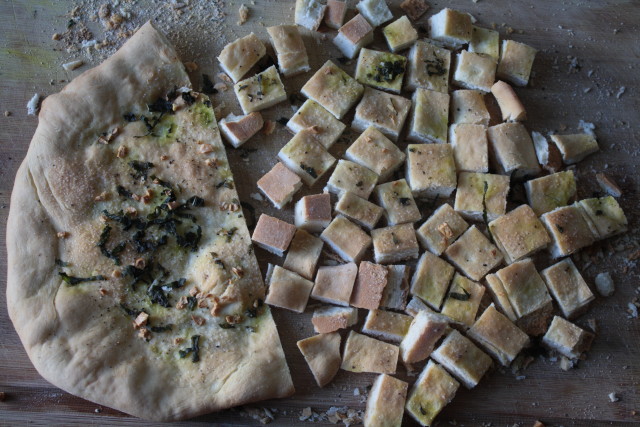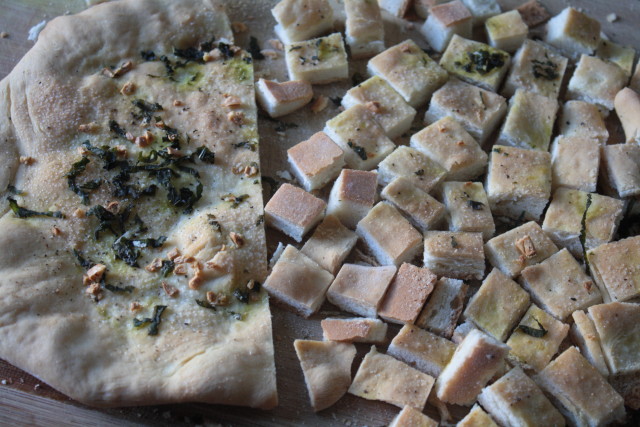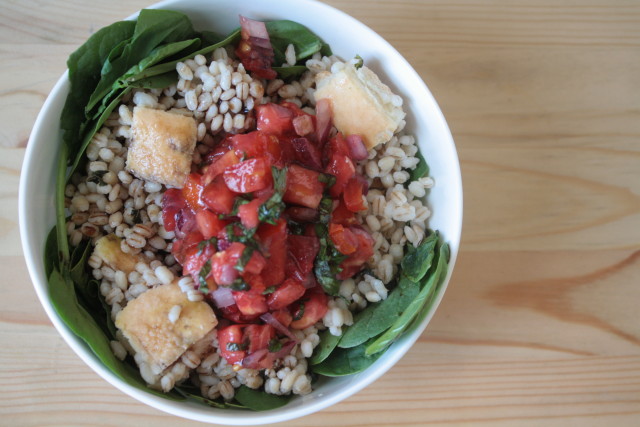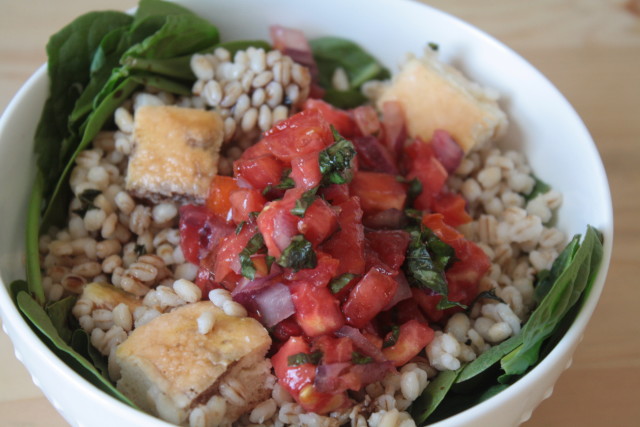 Related posts: