OH MY GOD. BOULDER. You win, you win, you win.
My time has gone by far too fast and I am fairly devasted at the thought of going back home. I already miss the mountains, Pearl Street, all my friends here, the breweries and of course, the food. Though I have LOVED taking a break from cooking all together, it wasn't quite as easy to find tons of vegans options here in Boulder. Which totally shocked me. Almost everywehere has a vegan OPTION, usually just a basic veggie burger or salad though. I got dozens of references for spots all around the city, and some were UHMAZING. Others, were kind of a letdown. It was a lot more work to find food that I initially thought, but the experience of eating alone, eating with strangers and discovering new restraunts in the craziest ways (meeting a raw vegan café owner at the library, running into one of my Denver friends on the street and tagging along on her lunch, brewery meetups) was honestly more incredible than the food most times.
This post might be split up in three parts, because that's just how much I have to post about it! You're totally gonna be jealous by the end of it, and I only hope I'll be back here (permanently) soon!
Yeah, that's right. Whole Foods was honestly my go-to spot for a few days! It rivals the amazingness of the one in Austin, Texas I recently visited. Though smaller, this place is vegan heaven. A Beyond Meat burger bar, a vegan breakfast bar, a HUGE kombucha supply and tons of other vegan products I haven't seen anywhere else. I of course, had to pick up their Beast Burgers which I had heard so much about and can only be found in Boulder right now. They are SO insane, and are the closest thing to real meat you're ever gonna get. yes, kind of weird that it looks like it's bleeding, but it is so insanely delicious. Their vegan breakfast bar was even better, if that's possible! With tons of options like Follow Your Heart egg omelletes, breakfast sandwiches with Beyond Meat options and my personal fave-Kite Hill ricotta pancakes with Beyond Meat sausage, Chao cheese and Follow Your Heart egg.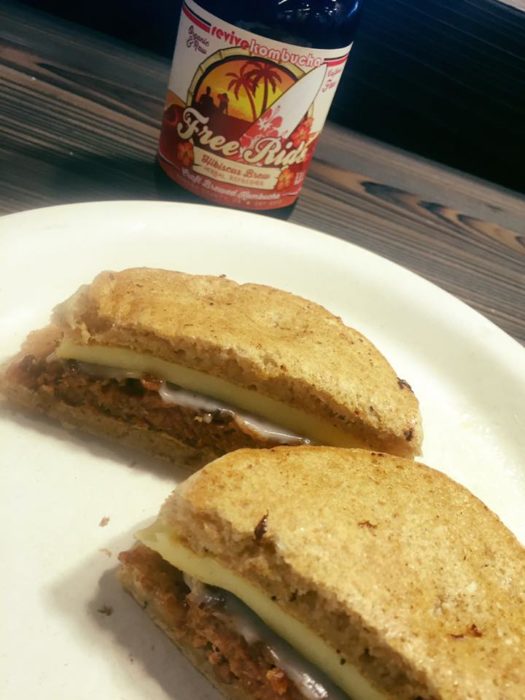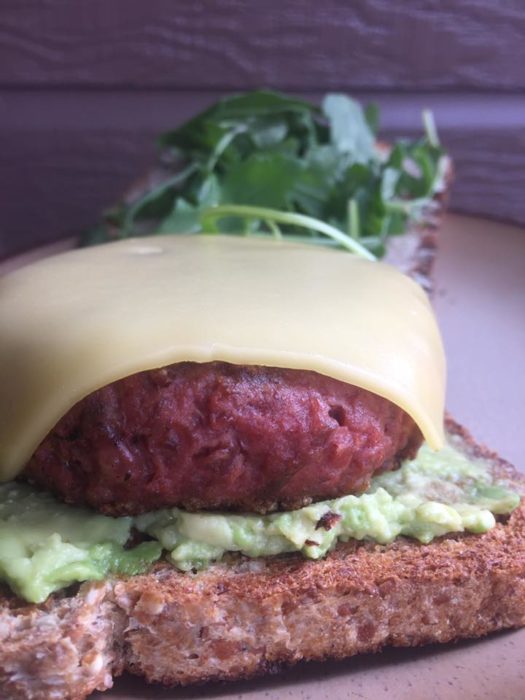 I know-it doesn't fall under the food category, but if you know me you know I am OBSESSED with kombucha. And Rowdy Mermaid is one of the best I've ever had. With a super cute taproom, you could sample flights of their unique kombucha and kombucha beer. Their lavender one was easily the greatest booch I've come across!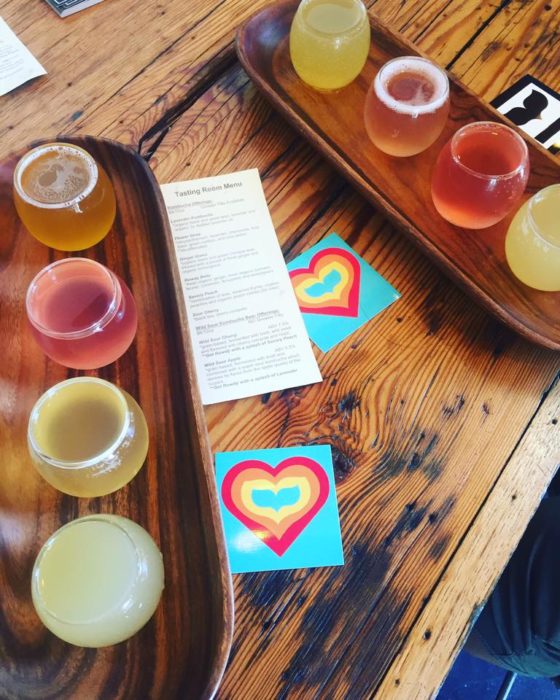 Wonder Press was one of my daily hangouts, just to read and write. They have excellent quality fresh-pressed jucies, smoothies, lattes and coffees, all organic, all using mostly local items. And ontop of that, it was a mecca for some of the most beautiful men I've ever seen, which was just one of the many reasons I kept coming back. It's a super mellow spot, with adorable outdoor seating and a very chill vibe. My puchares included a Golden Turmeric smoothie, a spiced cacao latte, charcoal thyme lemonade and a gold turmeric latte. They were all so perfect! I need to start making turmeric lattes once I get back to Boston.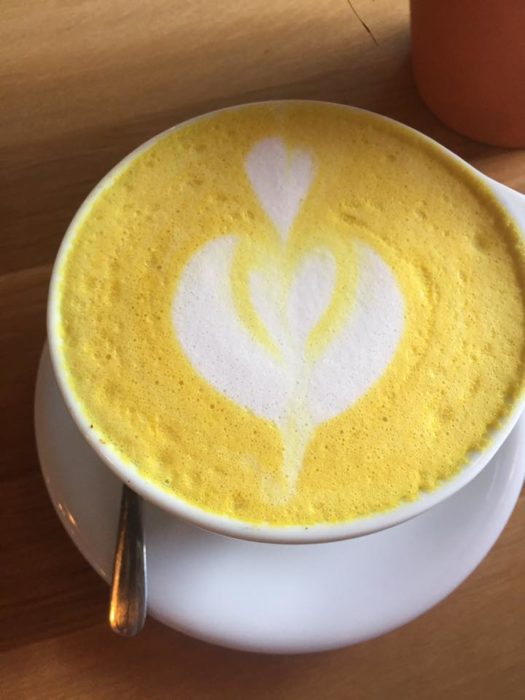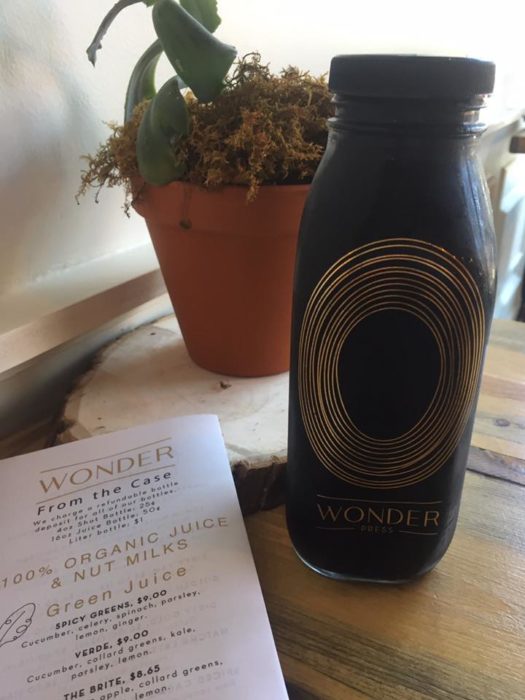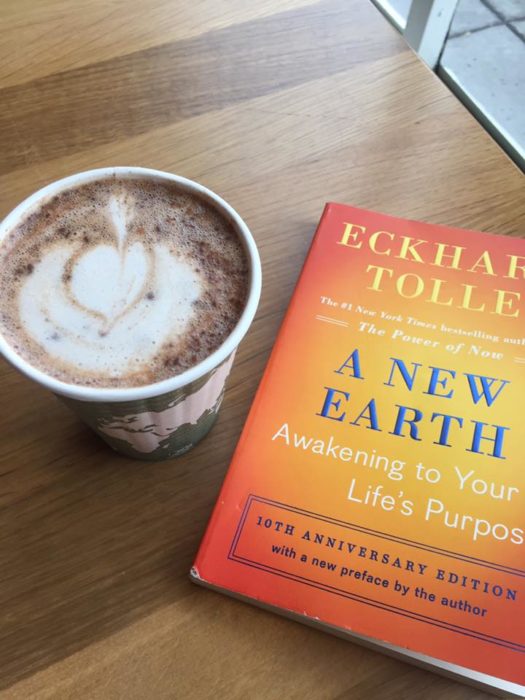 Also a spot I hit up numerous times, it was also a big winner. One of the first dates I went on here (the dating warrants it's own blog post) was at Rayback Collective, which is basically a renovated warehouse filled with local beer, live music and a huge outdoor space with lawn games and food trucks. All their food trucks had at least one vegan option, but I went straight for the tacos. A $3 kale taco from McDevitt pairs perfectly with beer and I was totally satisfied for just a couple backs. I also stopped by again while at Mount Sanitas Brewery, just to further confirm that sour beer and tacos are a match made in heaven.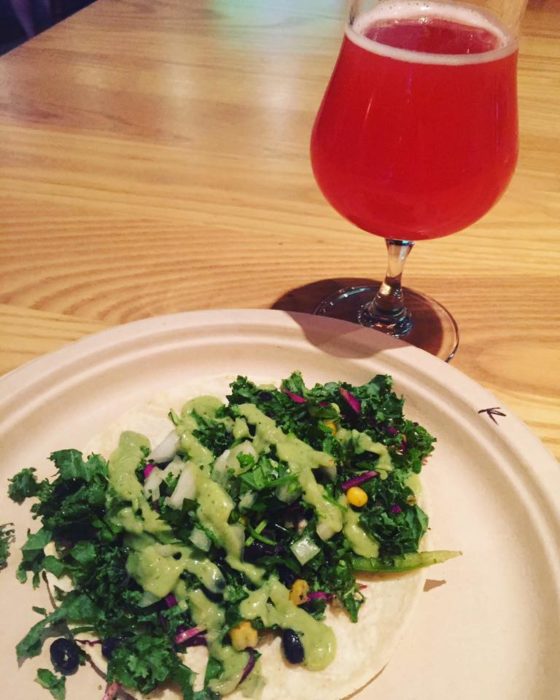 This place. I struggle with how to describe it. First of all, it smells like cinnamon rolls all day, every day. The spot itself looks like a log-cabin that could have existed along the Oregon Trail. Lots of people have speculations about he staff here-some say Menonites, some say a cult. Whatevere the case, they do an amazing job, though, they really take their sweet time preparing all the meals. They're never in a rush, which is actually refreshing and I think it definitely reflects in their food. They're open 24 hours a day, with lots of sandwich, smoothie and latte options for dirt cheap. I had their veggie burger, and I couldn't tell you what was so special about it, but it was one of the best basic veggie burgers I've ever had. Maybe it was the extra time and care that went into it, maybe it was because I did a grueling hike right before I went. Whatever the case, a great burger, homemade chips and pickles for $8 is a steal. It was also super hard to find a lot of breakfast spots that had vegan options that weren't just jucies or smoothies, but The Yellow Deli delivered on that front, too. Homemade, glutenfree granola with fresh fruit and cashew milk for just $5 was also a big win for me!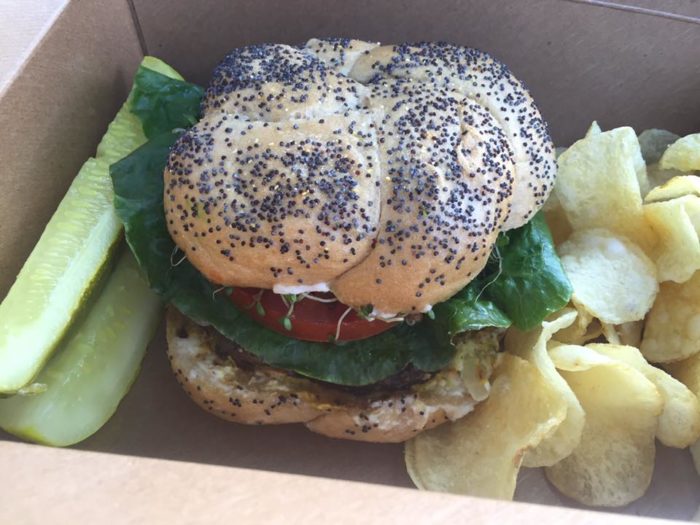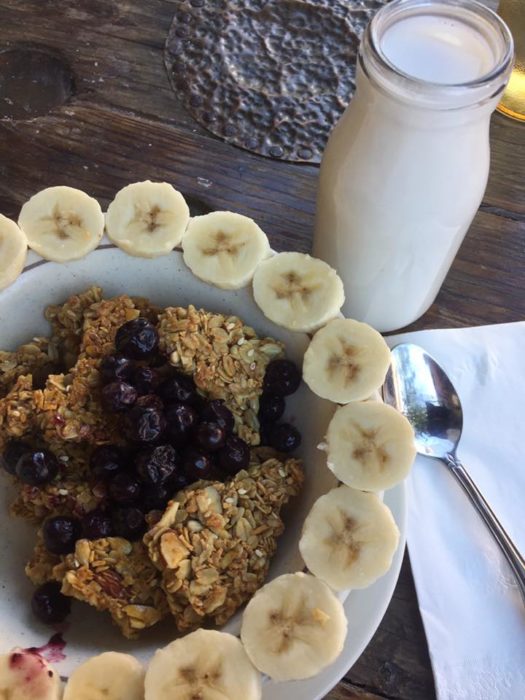 With the lack of breakfast options, I was honestly scared I wasn't going to have a proper brunch before the Pats game. I had been to Snooze in San Diego years ago, before I was vegetarian. I didn't have huge expecations for this place, especially for an overcrowded chain. But, man…I was wrong. Cheap mimosas, tofu scramble, grit, toast and soyrizo made for one of the greatest meals I had here and a precursor to a big Patriots win. It was super filling and was great for all the other mimosas I consumed throught the rest of the day.
One of the first places I ate at here and the one EVERYONE recommended to me, Leaf was one of the only, truly all vegetarian/vegan spots I found. So I assumed it was going to be the best meal ever. I had a sushi salad with crab cakes, that was pretty good, but didn't totally blow me away. I did have the BEST buffalo cauliflower tacos, I've ever had. Maybe the best taco I have ever had, period. Their housemade "blue cheese" was so awesome, I could totally drink it. The atmosphere was a little too boring and upscale for me and pricier than I would have hoped, and the whole place kind of seemed stuffy. It's beautiful and serene, but kind of out of place with the free-spirited, upbeat vibe the rest of Pearl Street has.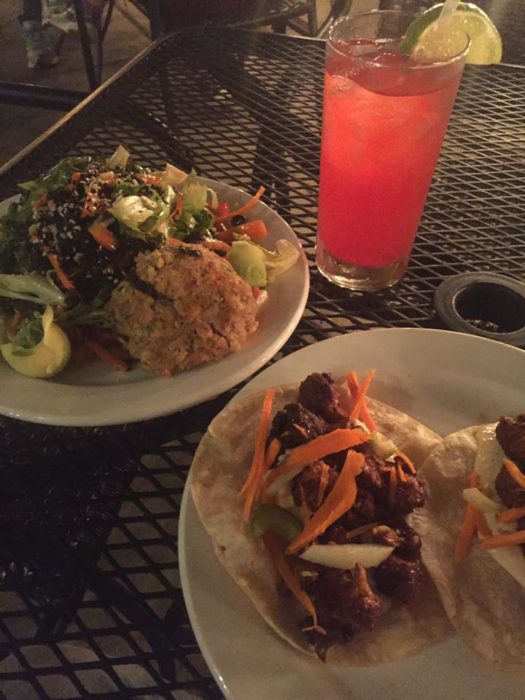 Related posts: