So you heard me talking about by CHLOE.'s vegan lobstah rolls the other day. About how I loved the taste and texture of their version, but wasn't a fan of the teeny portions and the high price tag. 
WELL.
I put my own spin on the infamous faux lobster sandwich, and I'm happy to report it was even better than CHLOE's. OK, well maybe that's up for debate, but I happen to think so! And for sure, FOR SURE, the cost to make mine AND the portion size were far superior. 
For someone who's never had a "normal" lobster roll in their life, I am pretty obsessed with these babies. And they're super quick to make and will be absolutely perfect come the summertime. IF the summer ever shows up in Boston. Because it certainly doesn't feel like it ever will at this point. UGH.
Anyways, it seems like the roll itself is really what most people argue about when it comes to lobster. I've heard multiple people say the only way to eat it, is warm, on a toasted hot dog bun. I've heard others insist that cold is much better, on a sub roll. I kind of opted for something in between and got the best of both worlds. I used an organic baguette and just cooked it in a skillet in olive oil, so I had the "buttered" bun portion covered. But considering it's 10 degrees out today,  I still chose to eat the filling warm. So overall, it was a hot lobstah roll, and I honestly can't imagine any other version being better.
I also imagine any store bought vegan mayo, and artichoke hearts would work just as well in this sandwich, but let me know what you try!
1 small yellow onion, chopped
1 14 oz jar, hearts of palm, roughly chopped
1/3 cup chopped red bell pepper
1/3 cup chopped celery
1 tsp minced parsley
1 tsp Old bay seasoning
1/4 tsp smoked paprika
Sea salt and black pepper
2/3 cup vegan mayo (I blended 1 cup raw soaked cashews, 2/3 cup water, 2 tsp ACV and one clove garlic for a quick mayo)
In a skillet over medium heat, cook onions and hearts of palm in olive oil for about 10 minutes, stirring continuously so the palms don't stick
Transfer to a mixing bowl and add all remaining ingredients
Serve on whatever bun you love!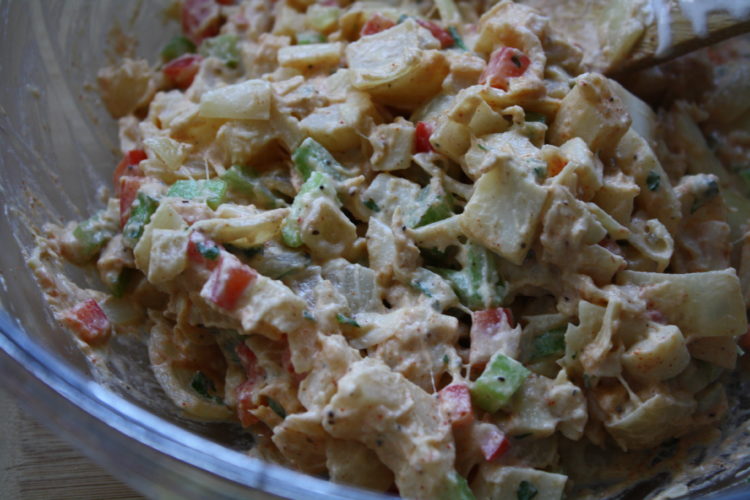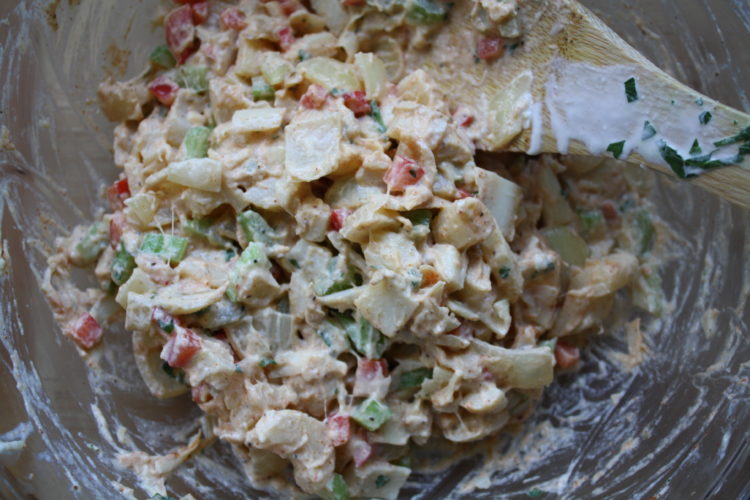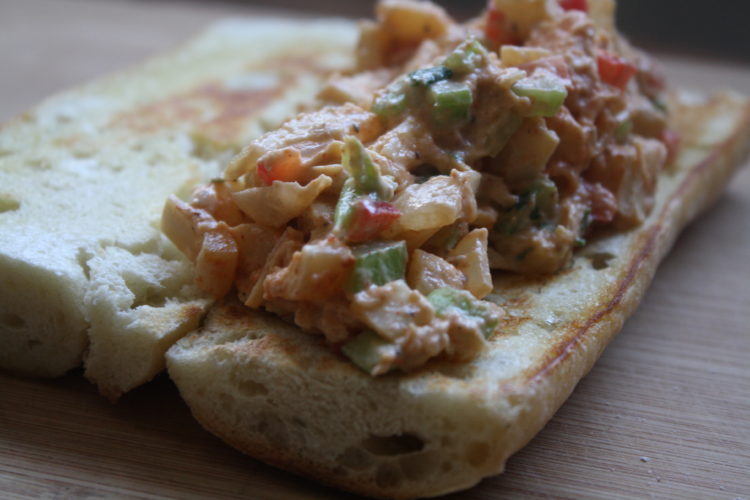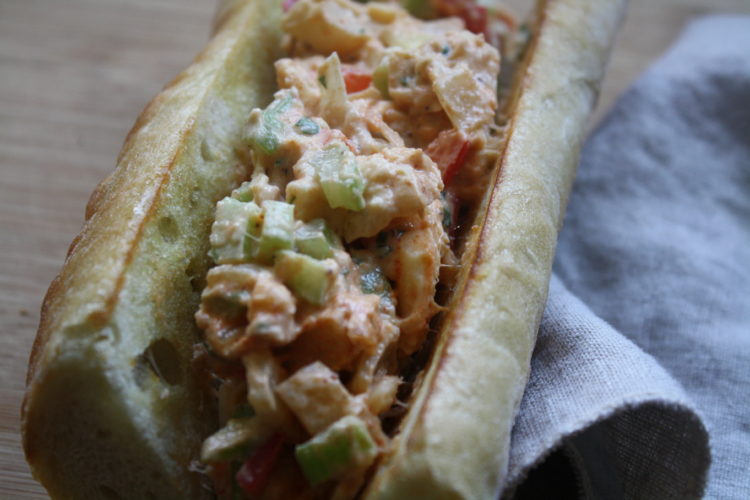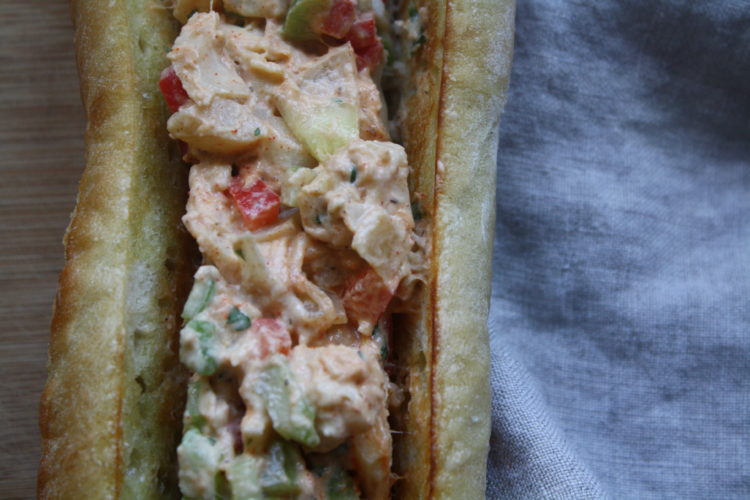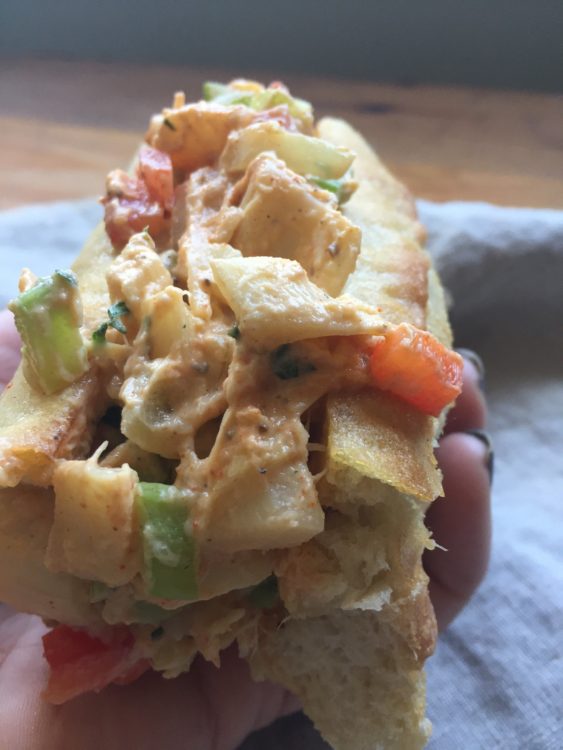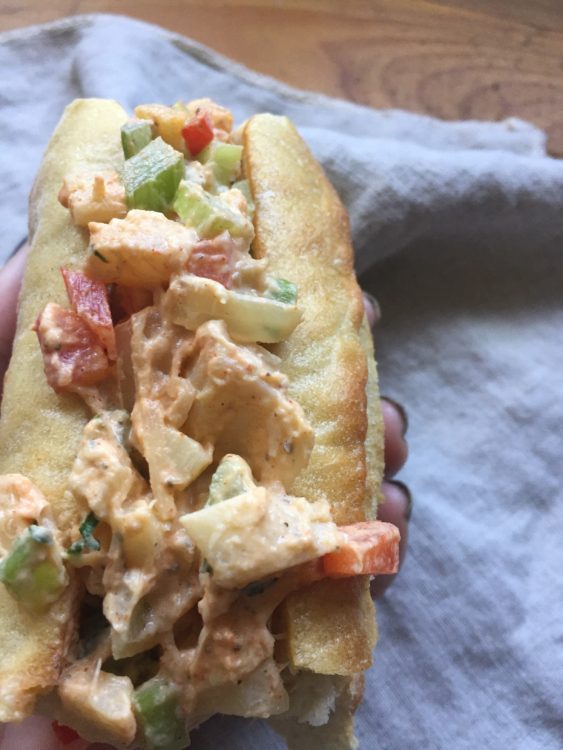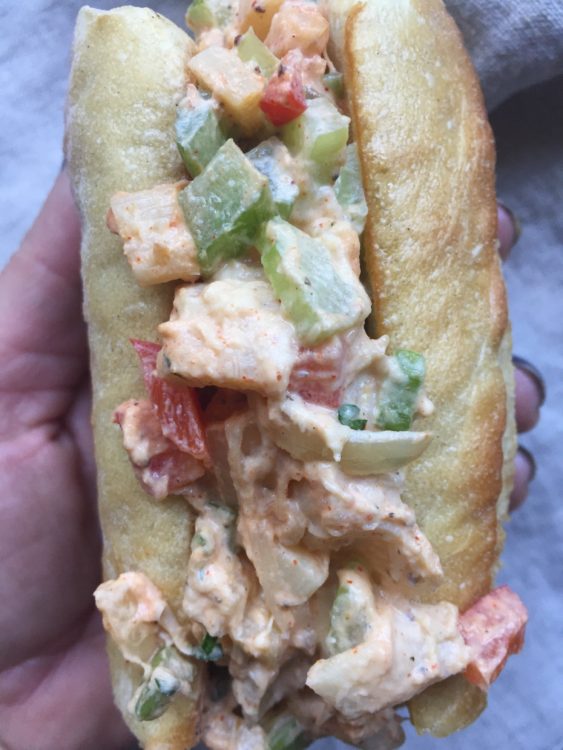 Related posts: