Dear wheatgrass,
It's been too long since we've been together.
I used to grow wheatgrass. I used to take shots of it every day, even when I wasn't growing it. I am well aware that wheatgrass is possibly one of the healthiest things anyone can consume. And for some reason, I haven't even had a sip in about a year! SO SAD, SO SAD.
But thanks to Sari Foods-who I fell in love with a couple months ago after trying their nutritional yeast-I'm back on the wheatgrass bandwagon, and man, does it feel good to be back!
The alkalizing, detoxifying properties of their organic wheatgrass powder is straight up, the best thing I could add to a smoothie. Just a tablespoon packs tons of nutrition, which means a bag of this green stuff goes a longggg way. I've been adding it to every smoothie recently and I feel so much better after doing so. And you can barely taste it, which is probably the best part, right? I'm always worried wheatgrass is going to come off as too overwhelming, and ruin a whole smoothie, but that isn't the case here.
And for just $26 for a 15 oz. bag I've got months of powerful, super-healthy wheatgrass-based smoothies ahead of me. Test some out on my smoothie recipe below- try some for yourself and let me know if it's green enough for ya 😉
Sari Foods on Instagram: @sarifoodscompany
Sari Foods on Twitter: @sarifoods
2 frozen bananas
1 big handful kale
1 avocado
4 dates, pitted
1 tbsp coconut oil
1 tbsp Sari Foods wheatgrass powder
Blend everything together with water or almond milk until smooth!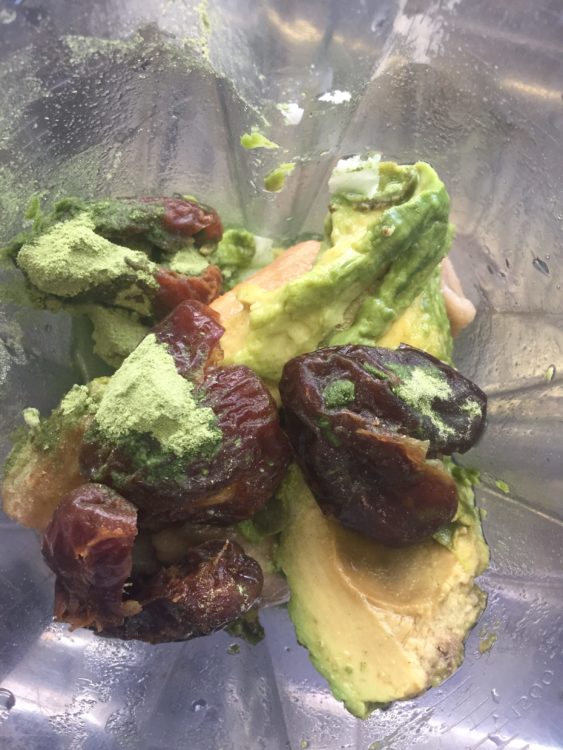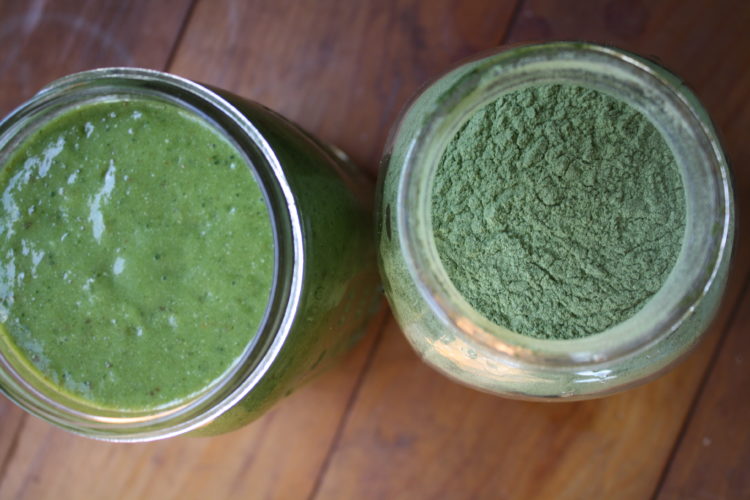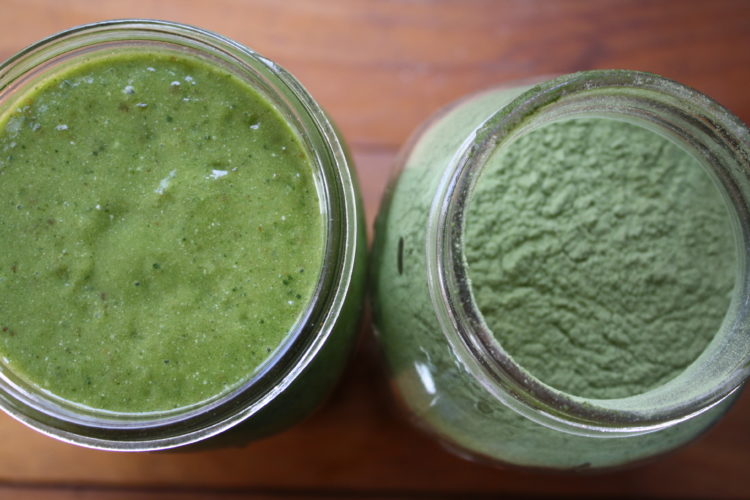 Related posts: