I am slowly, but surely, adjusting to life here in Boulder.
My car FINALLY arrived this morning, and along with it, all my spices, cooking essentials and of course, my Vitamix. I am so happy to have the kitchen set up and somewhat veganized, and have cooked a few things for Steve already, like sweet potato mac and cheese, avocado toast and I'm currently simmering some seitan "steak" tips, which are smelling like it's going to be the most epic recipe of all time. 
In the meantime, I've been eating at all my favorite spots in the area. And there's not many places that top the vegan mecca that is, City O' City in Denver. 
I've only been once before and indulged in their amazing BBQ tofu mac and cheese wrap. Steve has been to Watercourse Foods numerous times, which is my ultimate Denver vegan spot, so I wanted to see what he thought of City. And I'm prettttttyyyy sure he was super impressed.
I love the hipster, eclectic space here. The unique drinks, kombucha and the overwhelmingly insane menu. Steve LOVES regular wings, so it makes me really happy feeding him plant-based versions that he always enjoys just as much as the non-vegan version. City was no exception, and their seitan wings were perfectly crispy and smothered in amazing buffalo sauce.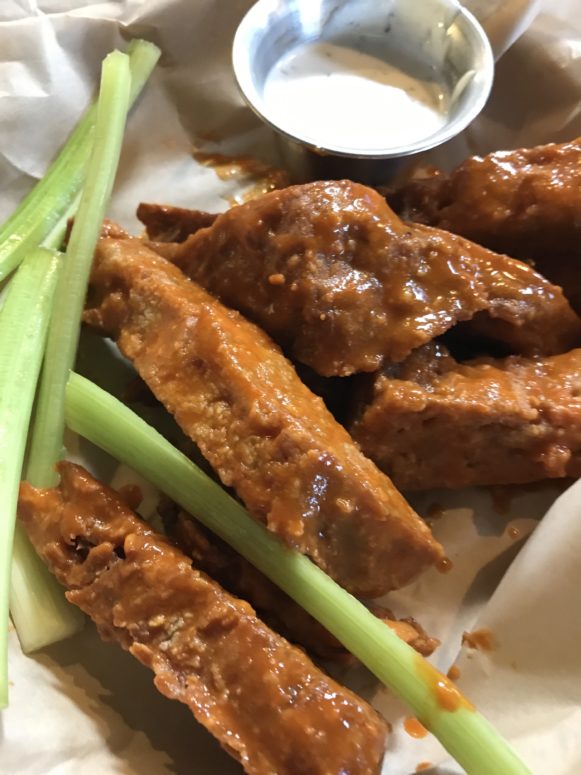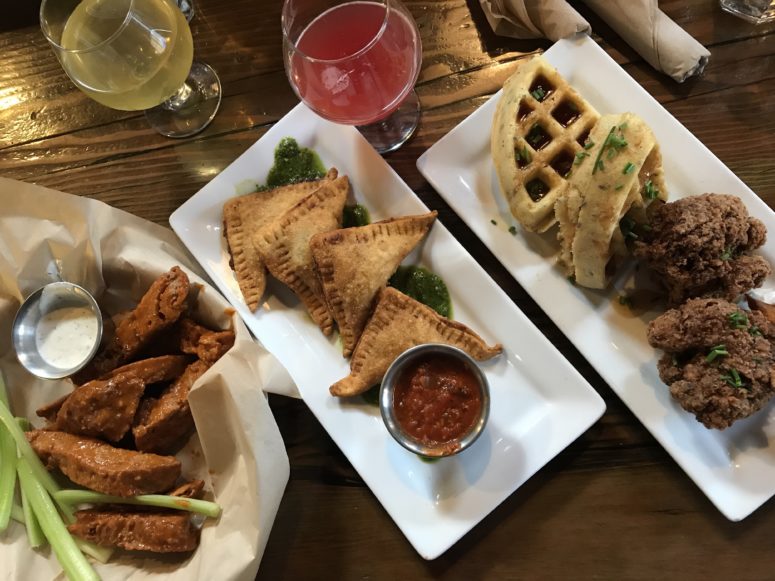 We also opted for the crispy fried raviolis, which I love so, so, so much and one of the foods I miss most since going vegan. An Italian spot in my hometown is famous for the toasted ravs, and these ones from City defintely give them a run for their money. Their pesto is also incredibly dope.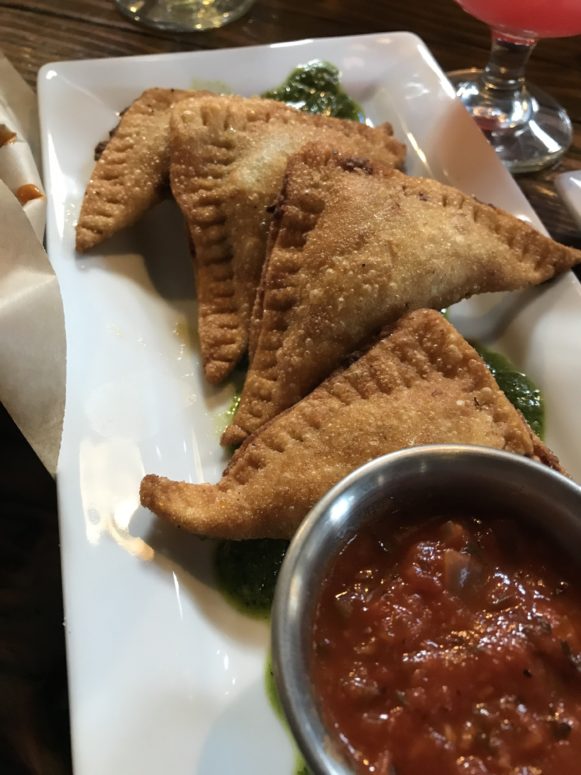 And last, but not least. The main event. Their fried "chickn" cauliflower with waffles, carrot bacon and vegan creme fraiche. FOR REAL. It sounded too good to be true! It was absolutely delicious, and I've never had cauliflower so closely resemble chicken before.  Perfectly crispy and savory, and paired SO well with their huge fluffy waffles and creamy creme fraiche. Totally well balanced meal, right?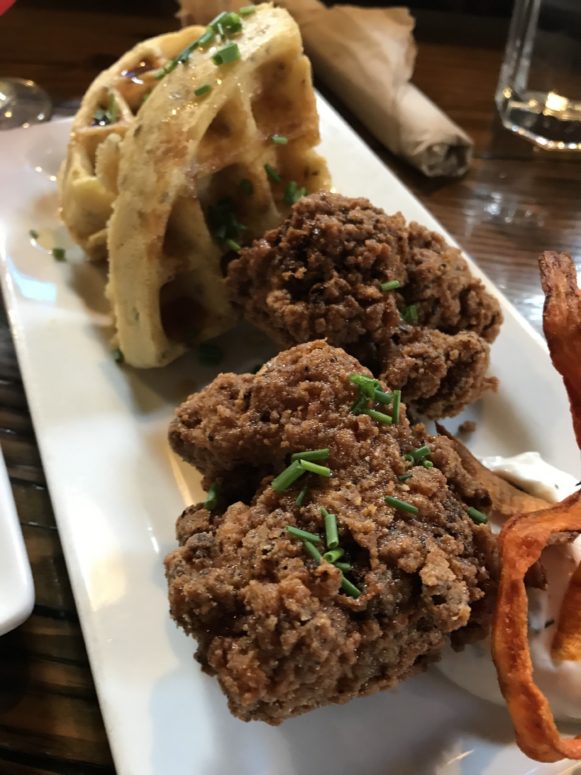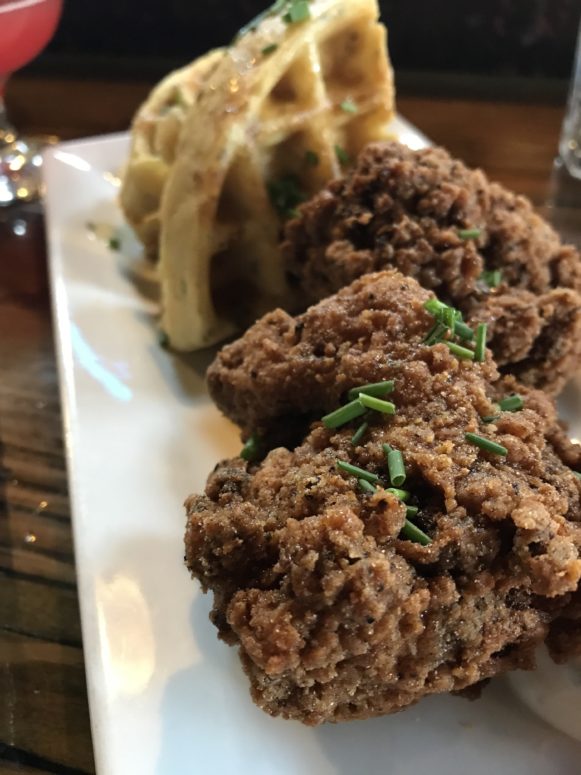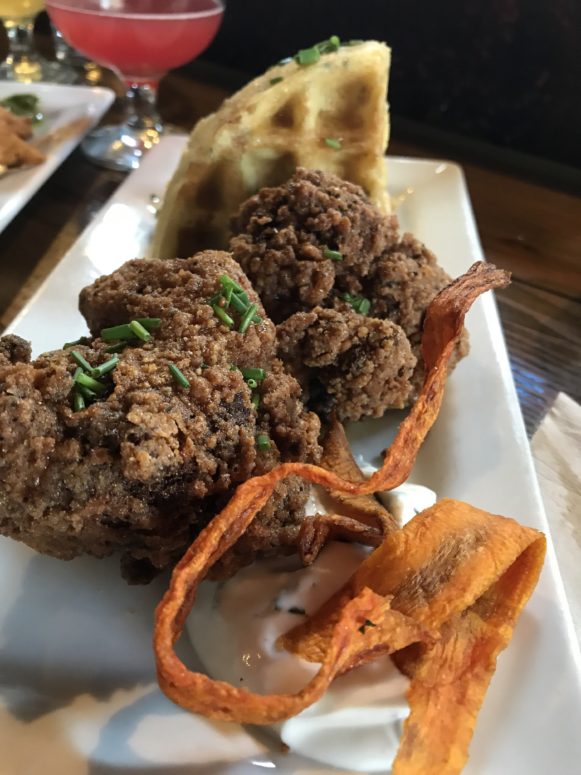 City O' City, I love you SO much, and you'll be seeing my face around there a lot more often!
Related posts: