For someone who isn't super enthusiatic about tomato sauces, I am completely in love with this hearty, veggie-dense bolognese.
In the past, I've usually just added crumbled tempeh or chopped up soy curls into bolognese, and although the texture is on point, it isn't super flavorful.
NOT WITH THIS THOUGH.
The chopped carrot, walnut and cauliflower rice texture not only makes it "meaty-y", but it also gives it wonderful depths of flavor and aroma. And I always feel great about "hiding" more veggies into any dish I can.
This recipe is pretty simple, and feel free to sub parts of it with my usual tempeh or spy curls if you choose. I was out of it, but I also think red wine would have made a fabulpus additve to this sauce. We served it over both my favorite stuffed Beyond Meat meatballs AND Kite Hill raviolis and OH MY GAWDDDD were they both amazing! Like, I've been talkin about both dishes for a week non-stop amazing.
This sauce also freezes beautifully would make a fantstic base for a chunky, Italian-style stew or in any casserole or lasagna.
Bon apetit! 🙂
1 yellow onion, chopped
1 large carrot, diced
1 cup walnuts, chopped
1 cup cauliflwer rice
4 cloves garlic, minced
28 oz can fire roasted diced tomatoes
15 oz can tomato sauce
2 bay leaves
3 tbsp balsamic vinegar
1 tsp coconut sugar
1 tsp dried oregano
1 tsp dried thyme
1/2 tsp garlic powder
1/2 tsp liquid smoke
1/2 cup nutritional yeast
5 cups vegetable broth or water
1/4 cup chopped parsley
1/4 cup chopped basil
Saute onion in a a large saucepan over medium heat in a little bit of olive oil for 10 minutes
Add carrots, walnuts and cauliflower and cook for 5 more minutes
Add all remaining ingredinets except parsley and basil and stir well to combine
Bring sauce to a boil, then cover, and let reduce for 1 hour over low heat, stirring every so often
Serve over pasta, meatballs or in your favorite lasgana/casserole!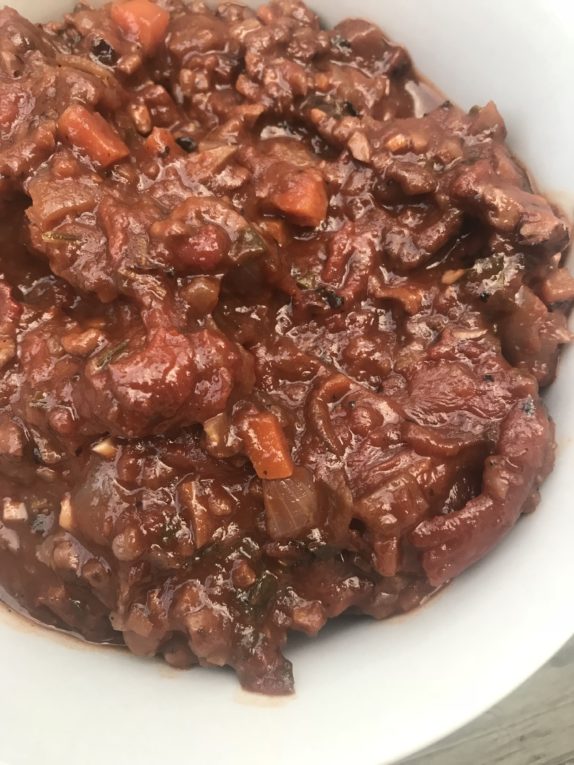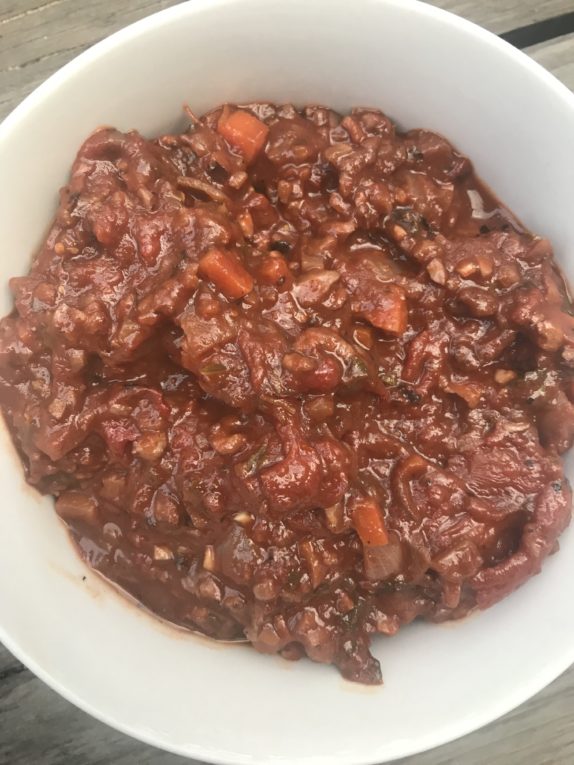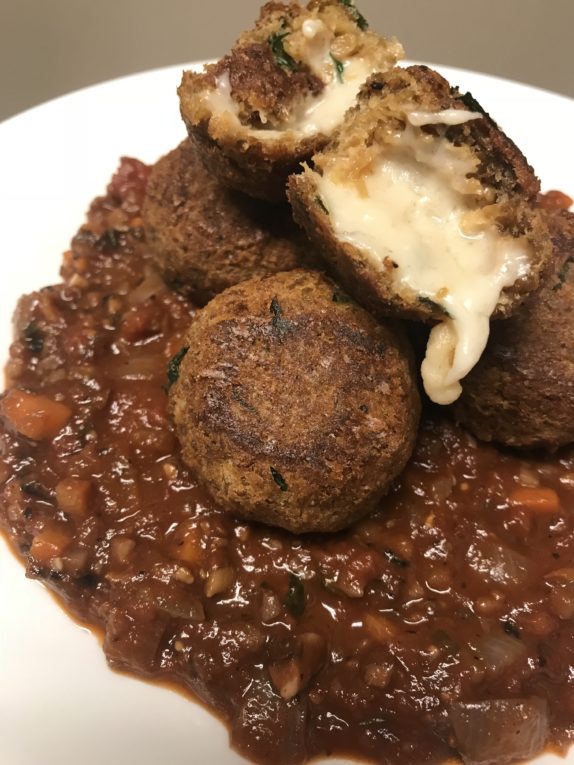 Related posts: