Smoothie bowls. Acai bowls. Burrito Bowls. Buddha bowls.
I am completely obsessed with any food that comes in bowl form, apparently.
But one very, unique bowl may top them all. And that's the hummus bowl from Tahaza Hummus Kitchen in Cambridge.
Say what?! Hummus bowl?! You read that right!
The newly opened Tahaza is the first place I've ever seen to offer this delicious dish. And with piles of fresh, local veggies, homemade falalfels, mushroom medleys and decadent dressings for said bowls, they've got a whole lot of stellar vegan options to offer plant-based restaurant-goers.
The Canal Park locale is prime for lunch time eats among the bustling downtown businesses, with plenty of popular non-vegan options as well. The chic, earthy-toned spot was completely packed by noon while I was there, with everyone clammoring over whether to get a hearty grain bowl, a warm pita wrap or the infamous hummus bowl.
I, naturally, went with the hummus bowl.
And a moment for the hummus , please. The creamiest, richest hummus you will ever have. It was so smooth, it almost had a light, whipped consistency. And these ain't from a can. No, no. Tahaza owner Emily DeBois is doing hummus the right way. By soaking dry chickpeas for a solid 24 hours, cooking them til they fall apart, and then adding lots of fresh garlic, olive oil, lemon and various spices for an assortment of addictive hummus. Sounds amazing, right?
It only gets better.
I based my bowl with a perfect roasted red pepper hummus and topped it with lettuce, beets, carrots, parsley, marinated garlic cloves, toasted quinoa (the BEST) and of course, falafel. Also, THE BEST. Wait, their tahini sriracha dressing is THE BEST, too. Clearly, I was a fan. And don't forget about their incredible,w arm pita bread and toasted pita chips. I could never forget such delicious carbs. I devoured the whole thing in record time, and was perfectly satisfied. Especially with a side of their Boxed Water. Love that stuff!
So where did this brilliant idea of Tahaza hail from? DeBois spent a lot of time in Europe and recognized that people following a Mediterranean diet were living much healthier lives and wanted to bring that back to Boston. She teamed with a  great, super-friendly crew, and Tahaza was born. Along with lots of local produce, gluten-free and vegan options and having everything they use in store be completely compostable, Tahaza is also as eco-friendly as they come. Which makes me insanely happy.
Though I'm thrilled with many of the vegan-only eateries opening recently, I have to admit Tahaza rates among the highest. Nothing fried, nothing greasy, completely focused on veggies only, which sometimes, not all vegan restaurants remember to do. Don't get me wrong, I love my tofu, grilled cheeses and heavy comfort foods. But I REALLY admire the fresh, lightness and of course, health factor of many of the dishes at Tahaza.
They also offer catering, which is prime for many downtown office buildings, though they are willing to travel for large orders. So if you're looking to feed your staff healthy, delicious dishes, contact Tahaza today!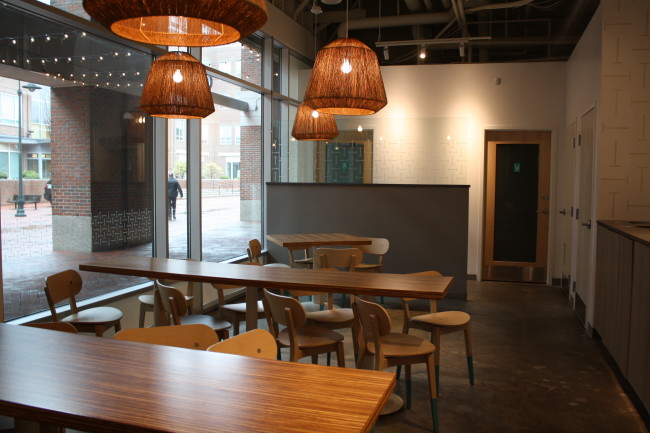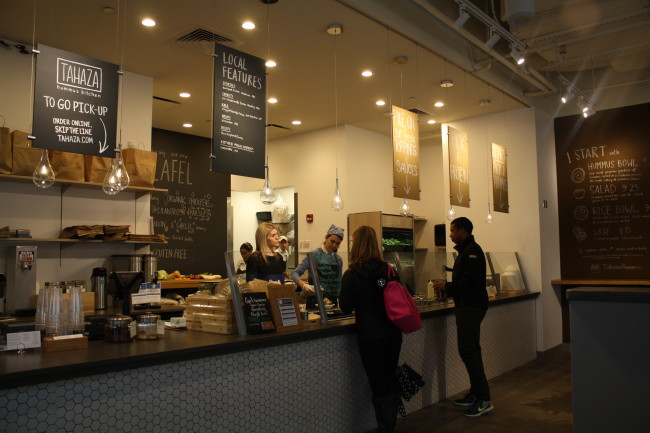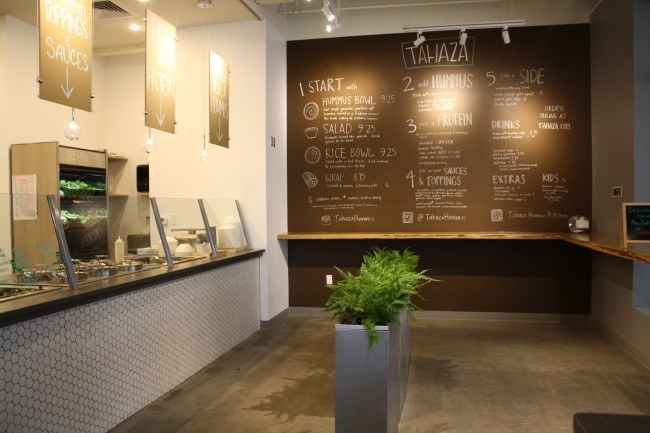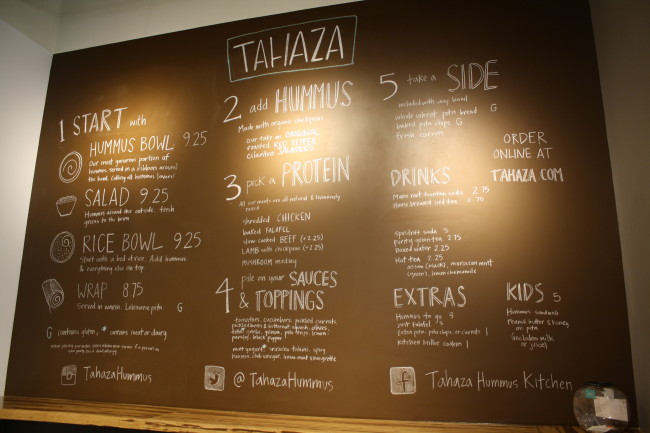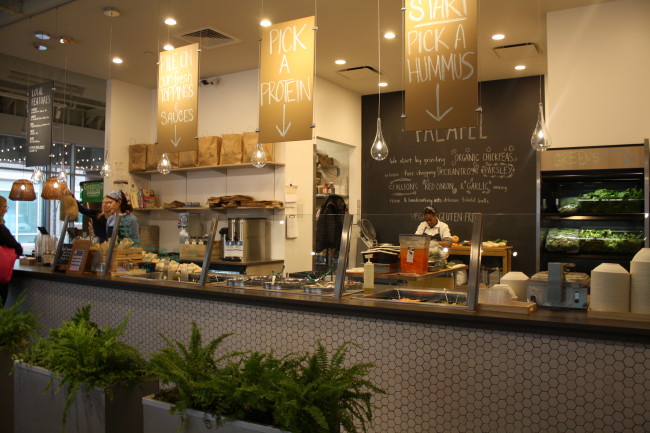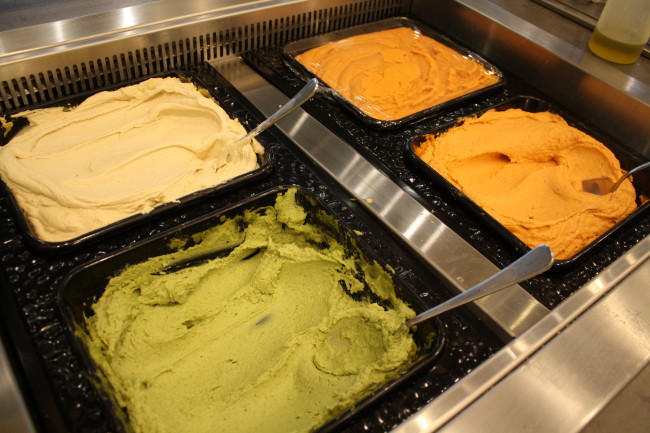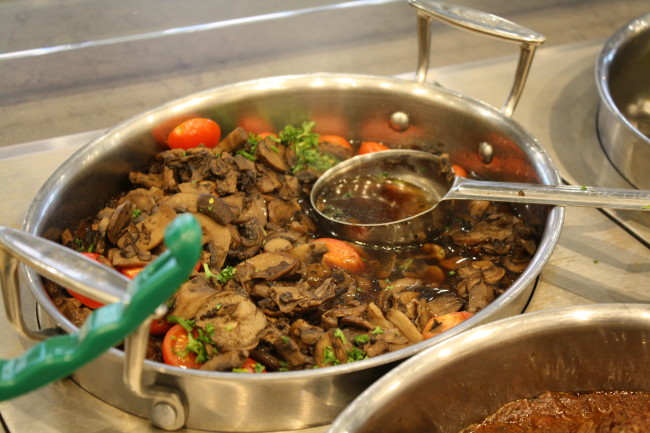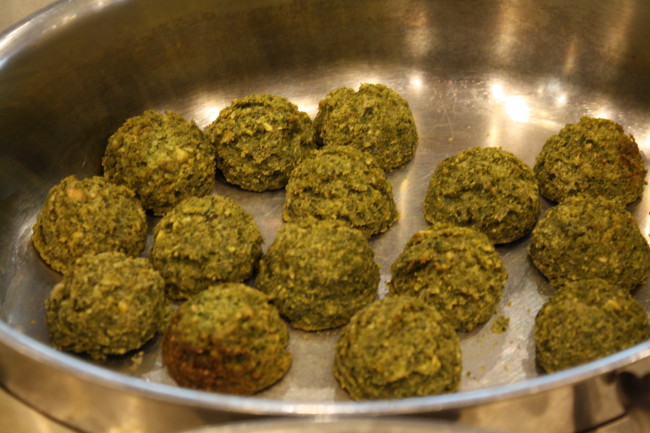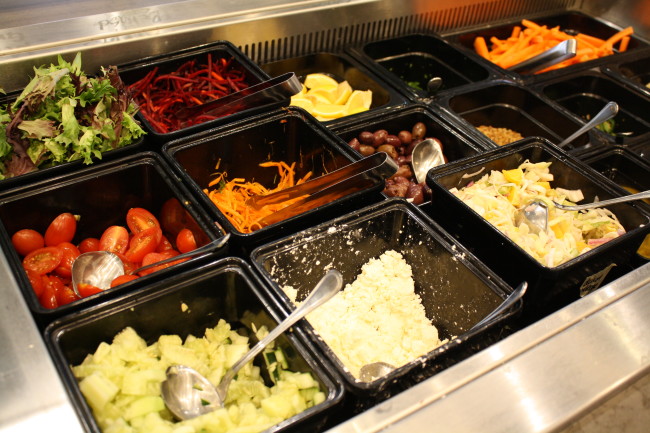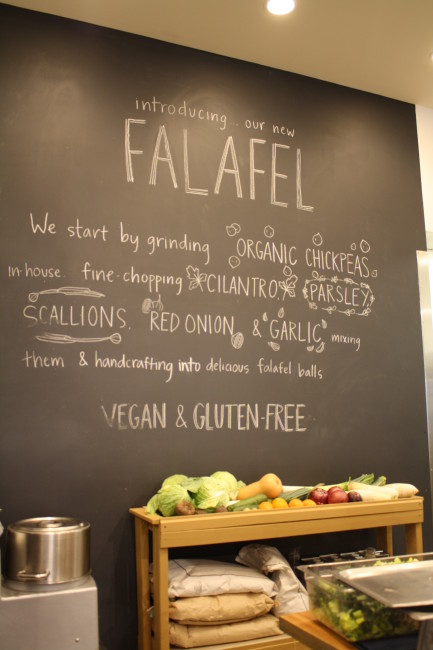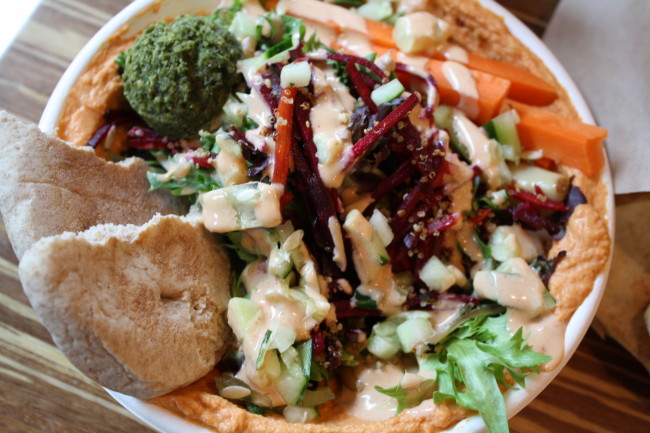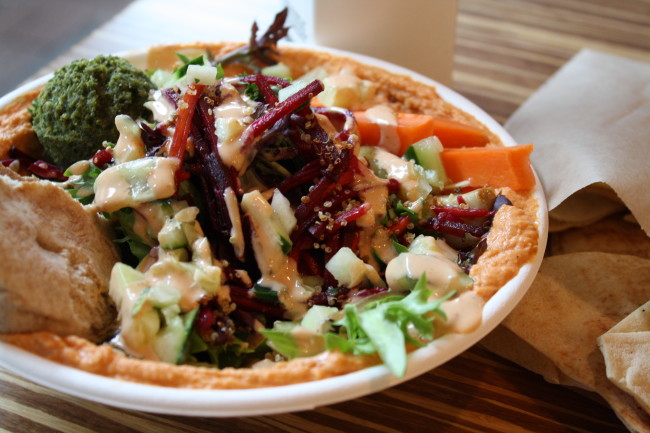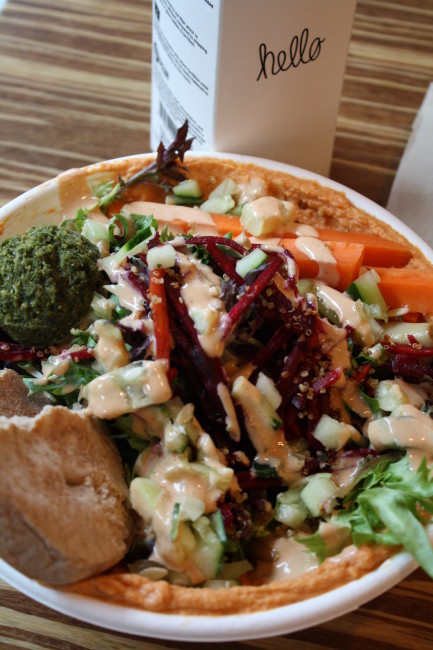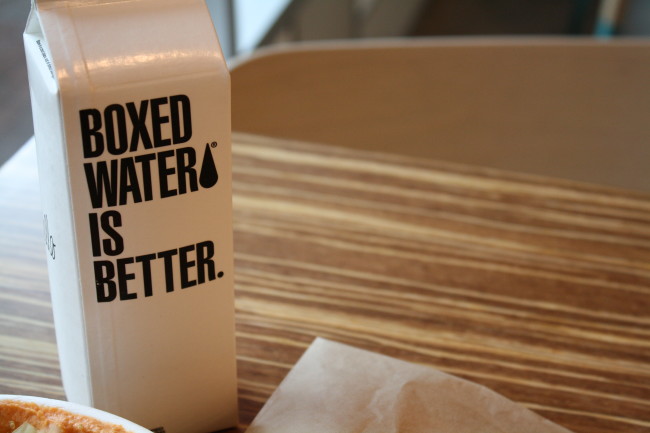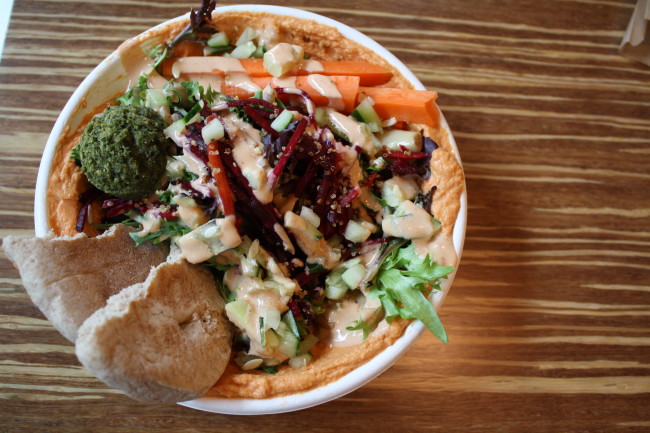 Related posts: