This ice cream looks totally lame, I know.
I'm bummed it doesn't look more exciting because my latest version of "nice cream" is beyond delicious. And you all know I'm not one to jump on the pumpkin train now that fall is in full swing.
Strawberry, chocolate, peanut butter are amonst my favorite frozen banana ice creams. But this one is a little more elaborate. Took a bit more effort and it shows. The pumpkin and spice flavor is so on point, you would almost think it had artificial flavors in it. Don't you love it when they REALLY healthy and yummy vegan foods actually taste like they should be junk food? It's my favorite. And this pumpkin ice cream definitely falls under that category!
4 frozen bananas
1 cup pumpkin puree
3 dates
2 tsp pure vanilla
1 tsp cinnamon
1 tsp pure vanilla
Dash of cloves and ground ginger
Top with pecans, walnuts and hemp seeds
Blend everything together until creamy and enjoy!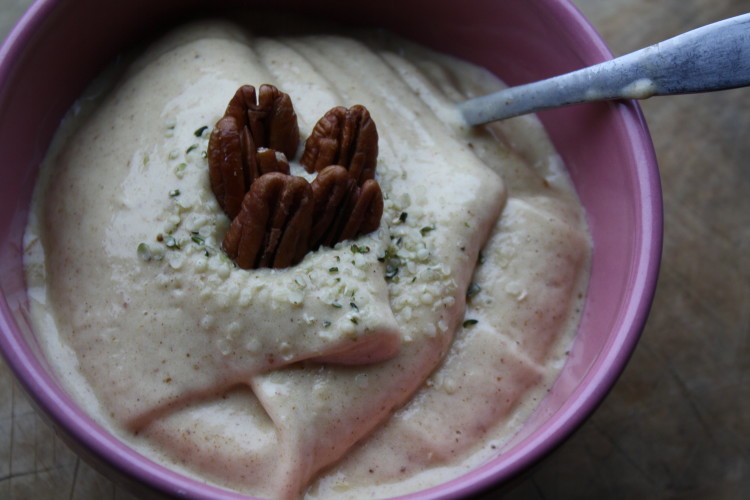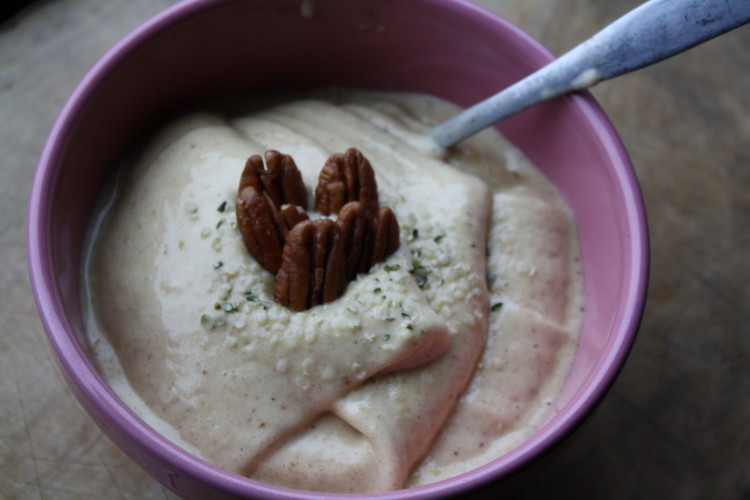 Related posts: