Strange to admit, but throughout my life I have NOT been a huge fan of chocolate.
Weird, right?
It wasn't until I hit 30, that I all the sudden became OBSESSED with chocolate. Taste buds changing? Maybe. Late sweet tooth development? Potentially. Hormones? Most likely.
I'm a big fan of sea salt and almond dark chocolate bars, or ANYTHING from Taza or Eating Evolved. I'm also really into the dark chocolate peanut butter cups from Justin's AND a peanut butter avocado chocolate pudding I adapted a few months ago from Minimalist Baker. 
But we can go ahead and add Loving Earth chocolates to my list of favorites now, because their products are seriously RIDICULOUS and I am almost ashamed at how quickly I devoured two bars they sent me last week.
First off, they're completely raw, organic and vegan and sourced with sustainable ingredients. Most of their bars are composed mostly of things like nuts, cacao butter, coconut nectar, coconut and essential oils-NO added cane sugar whatsoever!
Aside from having solid ingredients from indigenous farmers from around the world AND cute, sustainable packaging, their flavors are INCREDIBLE. Like, I almost can't describe how good they are.
I got a Lemon Caramel Cheesecake and a Raspberry Cashew Mylk Chocolate one. The depth of flavor on both were downright amazing, and the consistency was like butter. Vegan butter, of course. They melted in my mouth, while releasing layer upon layer of rich, luxurious flavor. I'd have to say that the cheesecake flavor was slightly sweeter and had even more of a flavor profile than the raspberry one, but I loved them both equally. 
Oh my god, I'm drooling just thinking about it…
Check out the pictures, and whatever you do, PLEASE order some Loving Earth. They're not currently available in stores in the U.S., but I wholeheartedly hope that'll change soon.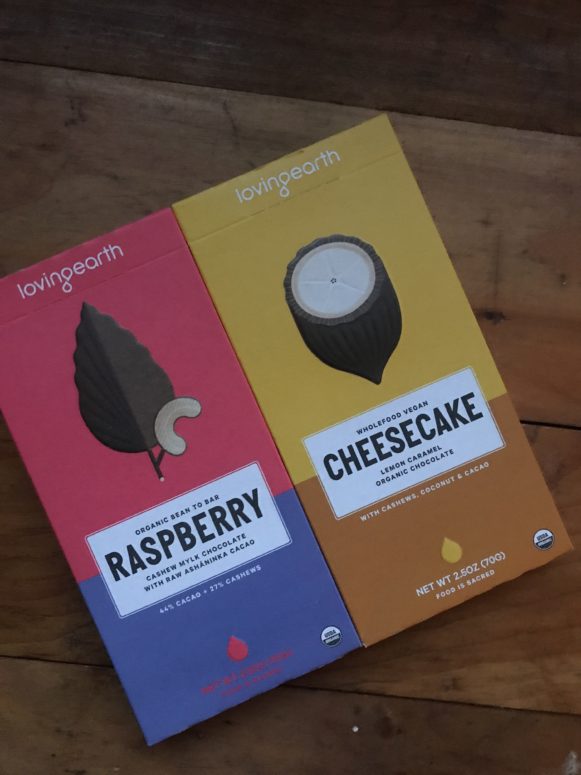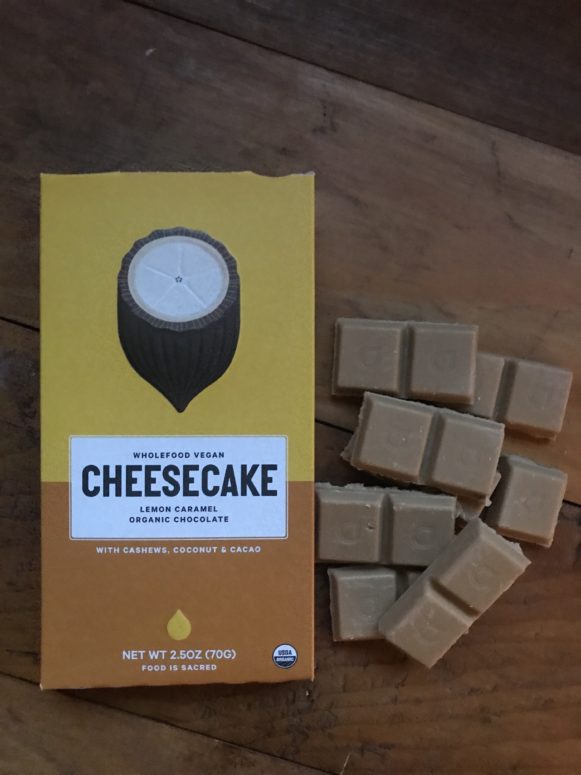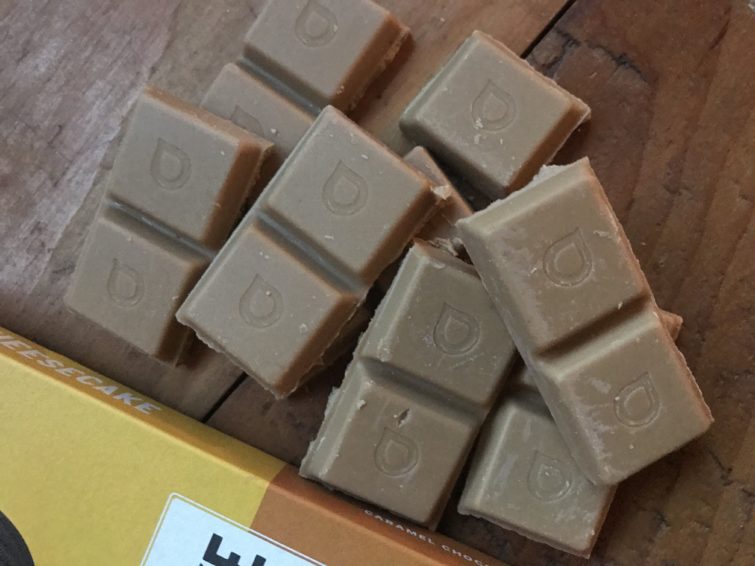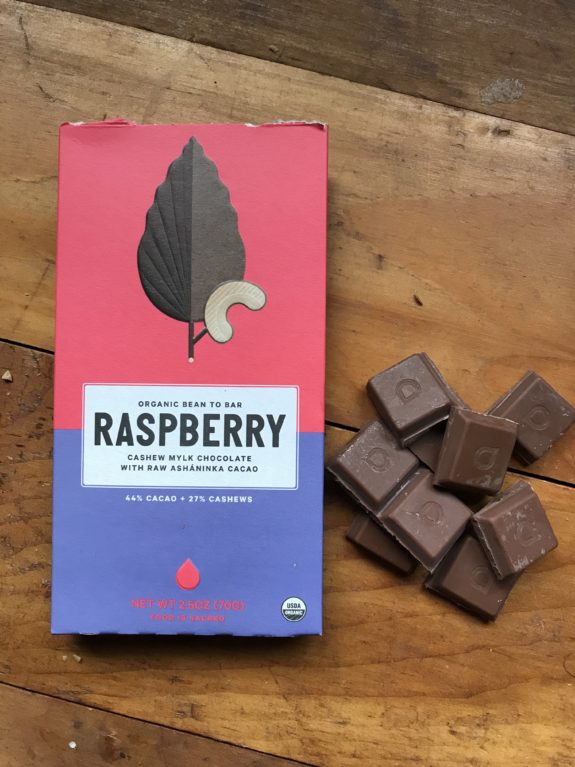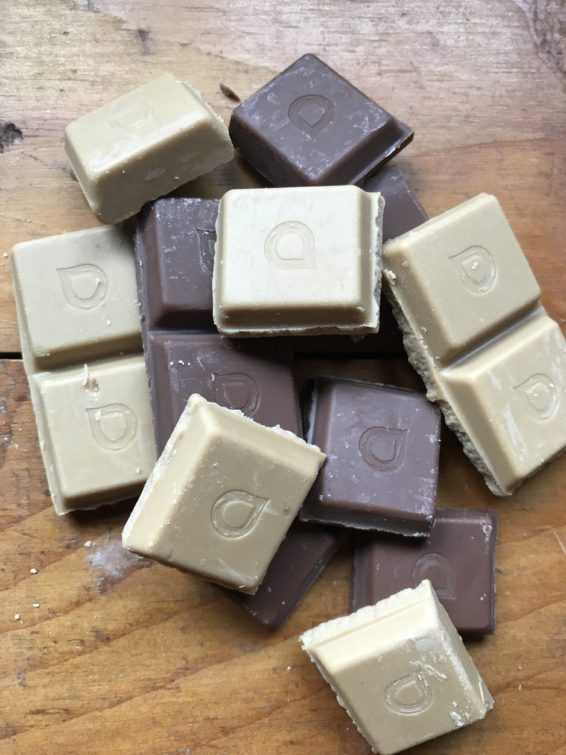 Related posts: