So lately I've been hating on Boston extra hard. 9 feet of snow, impossible driving and parking conditions, negative temperatures and idiots who leave their cars buried in snow for weeks on end, surely makes anyone loathe this city. And especially for me, it makes me long for the west coast even more.
But there is a small glimmer of hope. Something that makes me feel like I'm in California. And it comes in the form all of the incredible juice bars popping up in Beantown recently. ESPECIALLY Thirst Juice Co.
This beautiful, downtown spot opened in November by Heather Stevenson and her husband Chris Roche, is a safe haven for escaping the bitter weather and all of us on the brink of succumbing to winter flus and colds. Myself included. I stopped by yesterday and was feeling like crap after all this long days cooking and even longer days shoveling in this tundra. I immediately brightened up stepping into their gorgeous juice bar, with lots of bright lighting, fresh fruits in shelving on display and the pallets of locally grown wheatgrass scattered everywhere. 
It felt like spring. Green grass? I forgot what it looked like and I instantly felt better. 
Heather's upbeat personality, warm smile and extensive knowledge of all things plant-based nutrition made the experience that much better. I always love to chat with someone who appreciates the importance of a great juicer (Thirst has two top of the line models), an awesome blender (we are both Vitamix enthusiasts, but I am IN LOVE with the Blentec they have at Thirst) and good quality protein powder and coconut milk (extra point for her for using Garden of Life and So Delicious). She's got all my classic, favorite drink options, soups, salads, coffees, teas and acai bowls, but she's got a lot of creative, innovative options I haven't experienced myself, let alone seen offered at any other juice bars. 
Have you ever had jalapeno in your green drink? I hadn't. And it was awesome. It didn't even really make it spicy, but it has super detoxifying and cleansing properties and it actually paired nicely with the kale, cucumber and pineapple in the Green Dream. Have you had escarole in your juice? What?! OK, me neither. But you can get it here too! The BuddhaBeet is also a delicious option, alongside the current special, Javaberry, which seems to be popular, especially for coffee addicts. In regards to smoothies, I had the Bad Monkey! which is a dessert-worthy smoothie full of cacao nibs, dates, banana, almond butter, It was crazy delicious and I loved that there were tiny bits of cacao and dates in every sip. Mint Condition, Pink Unicorn and Goji Mojo are all must-trys, too.
But my FAVORITE part might have been the apple, turmeric, ginger, lemon shot that almost instantly made my sinus woes go away. Served on a slab of slate alongside an orange slice chaser, it tasted amazing, but more importantly, tasted as though you were taking medicine. The process closely resembles taking a shot of tequila-but I assure you, this is MUCH better. 
Along with lots of recipe testing, Stevenson had the expertise of a nutritionist tweak the menu to make it optimal for complete nutrition. Having been vegetarian since the age of 10, Stevenson is a wealth of knowledge herself and stresses the importance of eating (and drinking), well. And I have to note, she even converted me into a coconut water lover. I hate most brands, but the Blue Monkey brand Thirst carries is divine. I don't know how, but it almost tastes more like vanilla than coconut. And I loved it. 
I clearly don't have enough good things to say about this place. So if you're jumping around snow mounds downtown or looking for a quick escape from the cold, rejuvenate with any of the incredible options at Thirst!
website: http://www.thirstjuiceco.com/
facebook: https://www.facebook.com/thirstjuiceco
twitter: @thirstjuiceco
instagram: https://instagram.com/ThirstJuiceCo/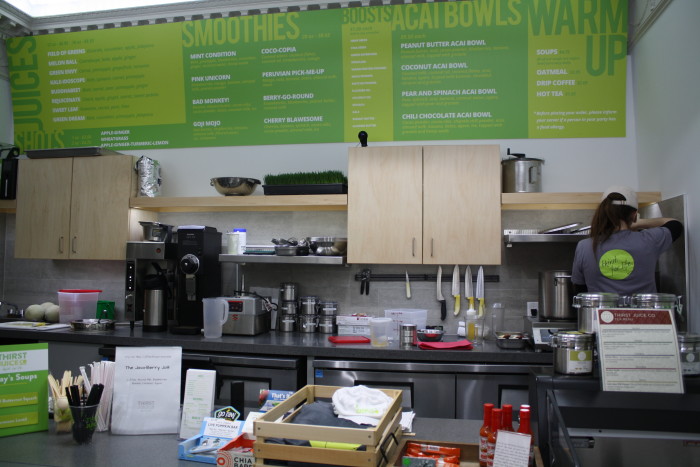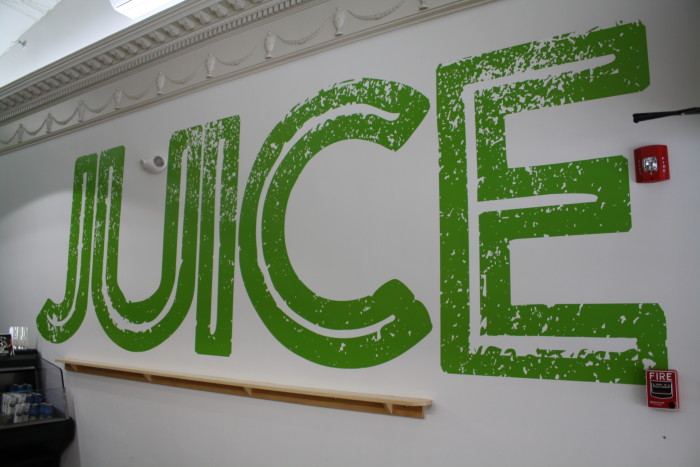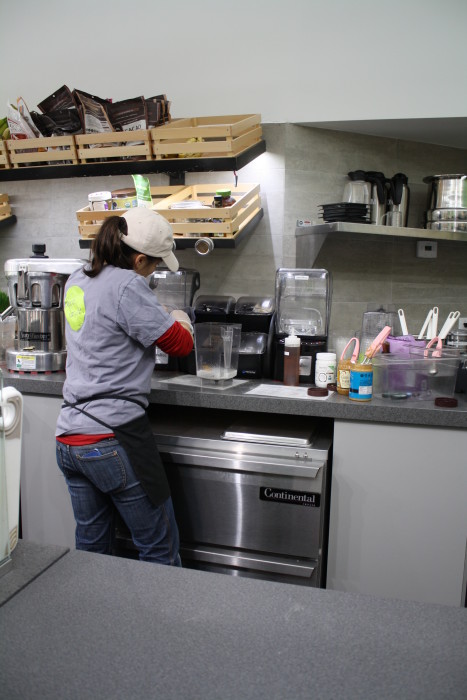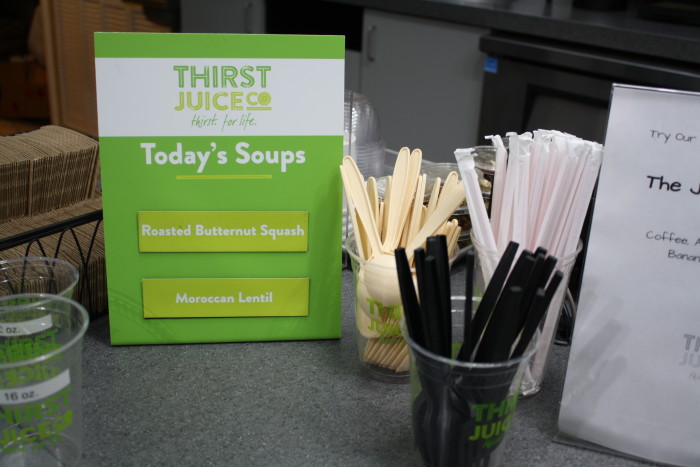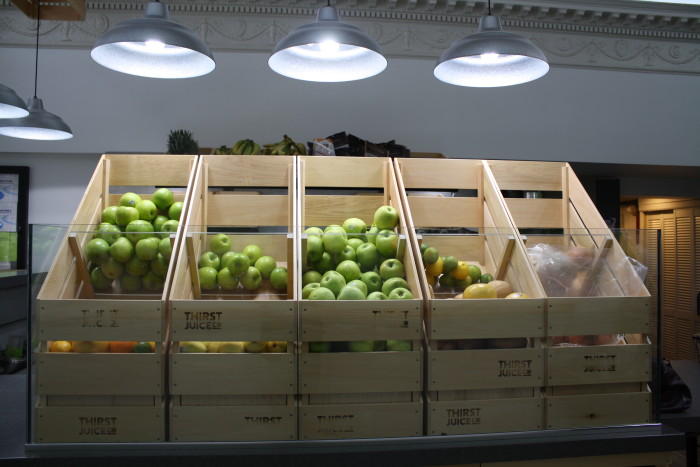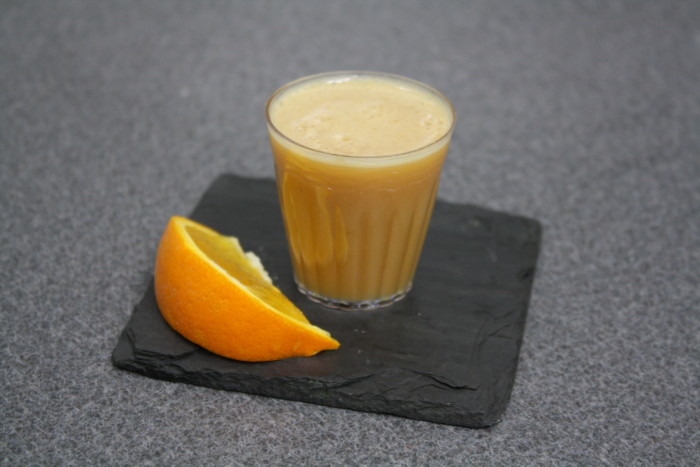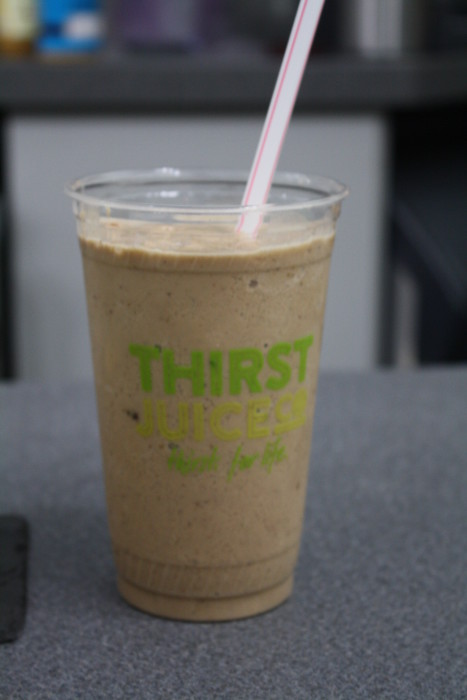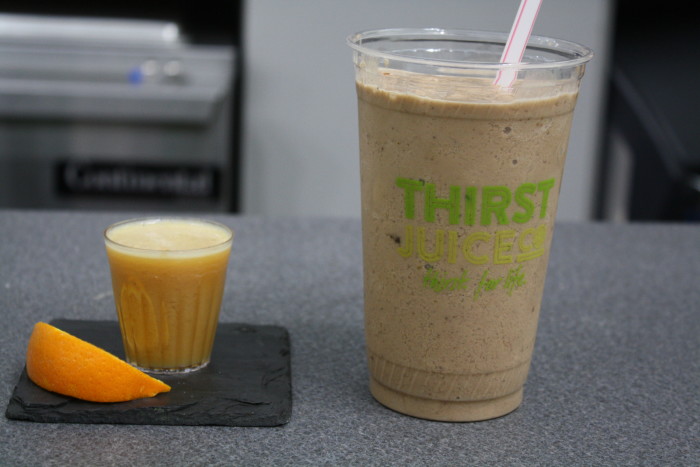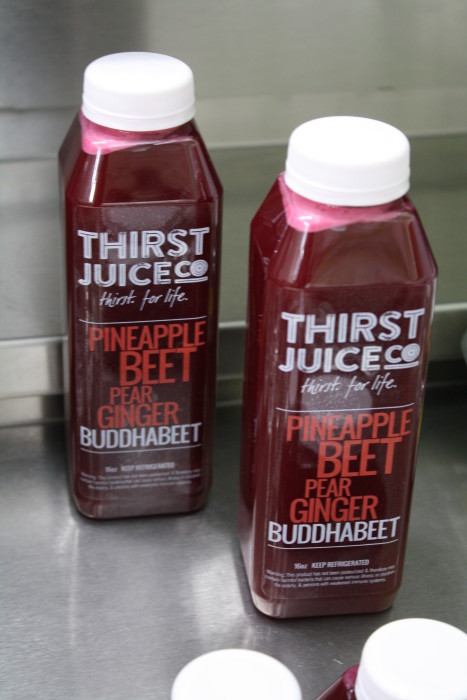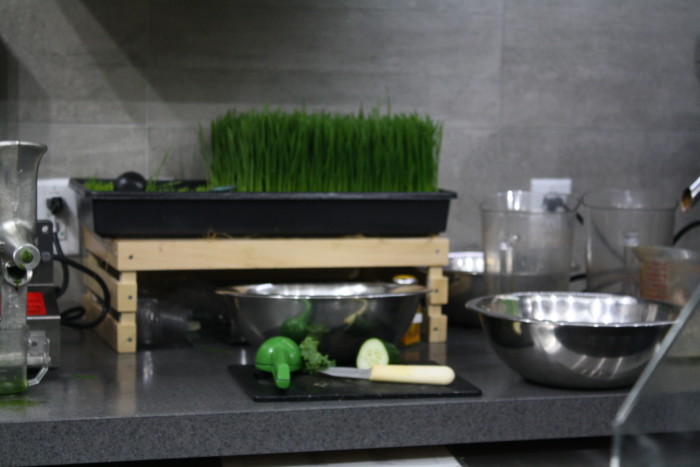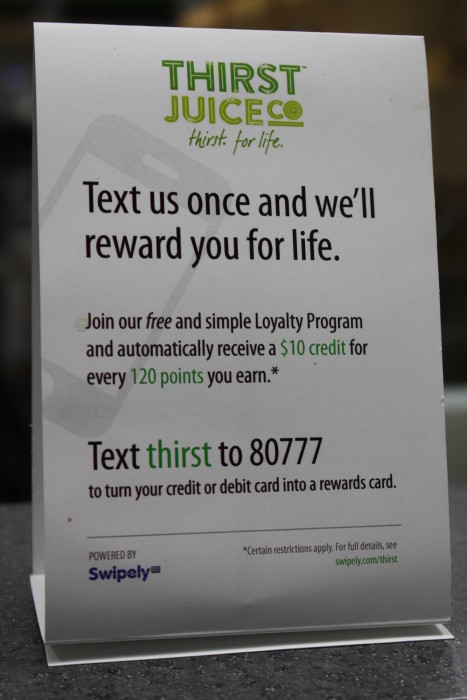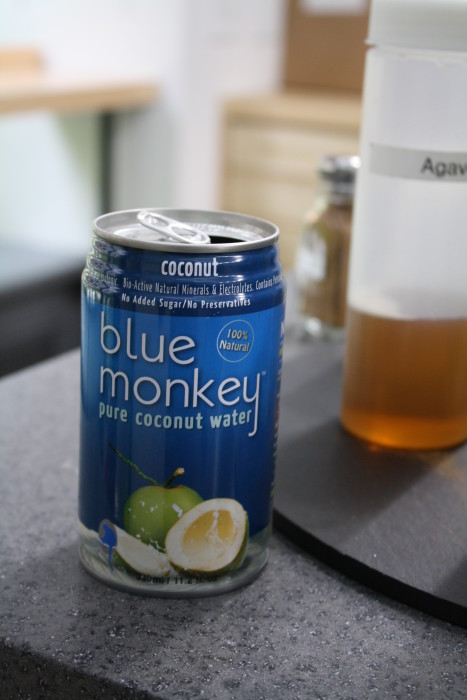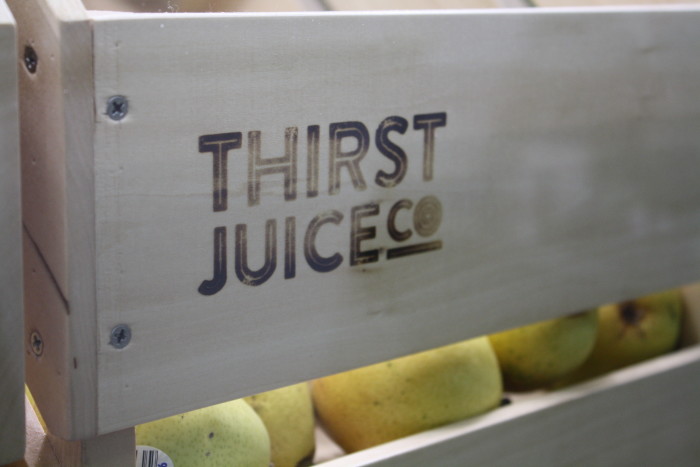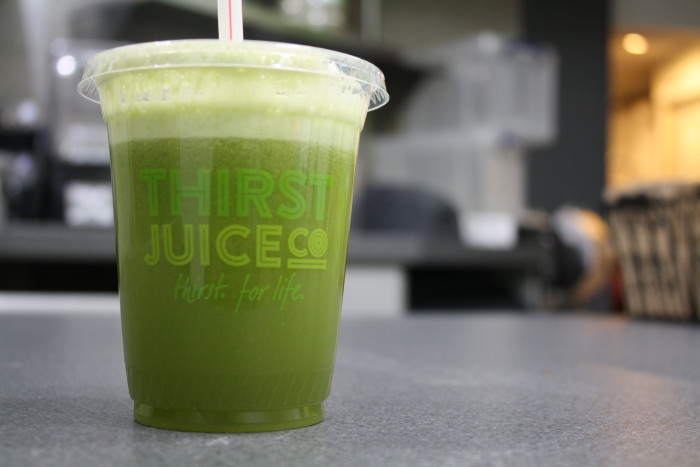 Related posts: